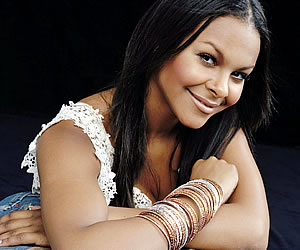 Many birthday wishes for Samantha Mumba on turning 29 years old today on 18 January.
Samantha Tamania Anne Cecilia Mumba is a famous Irish singer and actress who released her first music album in 2000.
She has performed in several Irish independent films but is recognized for playing the role of Mara in film The Time Machine in 2002. Later on she came to prominence for acting in 2008 television series of Dancing On Ice.
Gotta Tell You, Samantha Sings Christmas EP, and The Collection are some of her discographies. She also won a Meteor Music Award for Best Female Singer in 2002.
Some of Samantha Tamania's films are Spin The Bottle, Nailed, Shifter, and Loftus Hall.