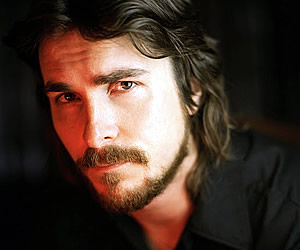 Many birthday wishes to Terminator Salvation superstar Christian Bale on his 38th birthday today.
Best known for his starring role in American Psycho, Batman Begins and The Dark Knight, Christian Bale has always been a much acclaimed actor of Hollywood. His fame has earned him several awards and nominations. He won the Golden Globe Award for Best Supporting Actor and the Screen Actors Guild Award for Outstanding Performance by a Male Actor in a Supporting Role and various others.
Christian Bale won many awards for his film The Fighter in 2010. Some of his other films are The Prestige, Public Enemies, Reign of Fire, The Dark Knight, and Rescue Dawn.