Happy Birthday Rachael Leigh Cook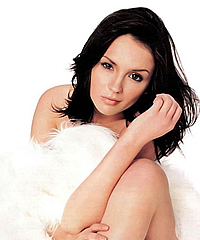 The 'Falling Up' actress Rachael Leigh Cook is celebrating her 32nd birthday today. She was born on October 4, 1979 in Minneapolis, Minnesota, U.S.
Rachael Leigh Cook
Hollywood actress Rachael Leigh Cook earned fame for playing in romantic comedy film 'She's All That' and for 'This is Your Brain on Drugs' public service announcement. Some of her other films include The Naked Man, Sally, Josie and the Pussycats, Bookies, My First Wedding, Falling Up, and Blonde Ambition.
Rachael Leigh Cook also signed as the female lead in 'Nirvana', the Fox TV's comedy pilot. Rachael Leigh Cook has also been selected as a Champion of Change for Arts Education by the Obama administration this year.