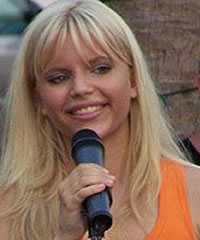 The 'Rock is a Drug' pop star Taylor Horn is celebrating her 19th birthday today. She was born on October 12, 1992 in Redlands, California, United States.
Taylor Horn is a well known American singer and songwriter. She is often compared to Britney Spears by both the American and British media. Some of the discography of Taylor Horn includes A Broken Wing, Let's Get Loud, When God-Fearin' Women Get the Blues, Walkin' After Midnight and others. she also released A Taylor Horn Christmas EP in 2005.
Taylor Horn also performed occasionally in films Britney's Redneck Roots and Artists in the Forest.