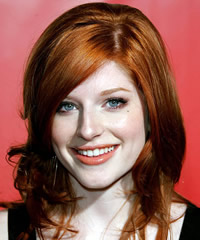 The 'Snow Day' star Zena Grey is celebrating her 23rd birthday today. She was born on November 15, 1988 in New York, United States.
American actress Zena Grey is the daughter of Alex Grey. She got recognition for playing the exceptional roles in films Snow Day, Max Keeble's Big Move, and The Shaggy Dog. Her first role was in film The Bone Collector. She also appeared on the TV show All That.
Some of her other films include Summer Catch, In Good Company, and Stateside.