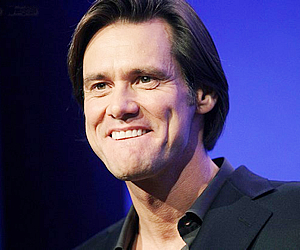 Jim Carrey is celebrating his silver jubilee birthday as he is going to be 50 years old handsome hunk today on January 17. Winning millions of fans worldwide, no one can forget his chuckling performance in 'The Mask'.
Hopefully, the Russian girl Anastasia Vitkina will be accompanying the Yes Man star, also her boyfriend Jim Carrey on his birthday today.
The winner of two Golden Globe Awards, Jim Carrey has played in many films and on various television shows. Some of his popular films are Dumb and Dumber, The Truman Show, Man on the Moon, How the Grinch Stole Christmas, Fun with Dick and Jane, Eternal Sunshine of the Spotless Mind, and Ace Ventura: When Nature Calls.