Amanda Bynes has been arrested for a DUI again. The troubled Easy A actress was pulled over in the San Fernando Valley neighborhood of Los Angeles on Sunday at 4 am and taken into custody, the California Highway Patrol confirmed with MailOnline. She was cited for being under the influence of a controlled substance while driving her Mercedes-Benz. The 28-year-old star was released at 12 noon that same day on $15,000 bail.
[contentblock id=1 img=adsense.png]
The former child star is set to appear in court on October 23 in Van Nuys. Law enforcement sources told TMZ the She's The Man actress was on drugs, specifically marijuana, but the CHP has yet to confirm this. The former child star was booked at the Los Angeles Police Department's Van Nuys division on a misdemeanor DUI. The brunette movie and TV star had been living with her parents Lynn and Rick in a LA suburb as she has dealt with several legal problems from the past few years. She was last seen in public in June.
In early September Amanda was released from her conservatorship and moved out of her parents' house. She now lives in an apartment in Orange County.
[contentblock id=2 img=adsense.png]
Once she started living on her own, that's when things started to go 'haywire,' according to a source. The arrest is causing a legal problem because Bynes is on probation for a reckless conviction from last February.
The Sydney White actress was taking fashion design classes at the Fashion Institute Of Design And Merchandising in Irvine, California, earlier this year and seemed to be in good health. Amanda's legal troubles began in March 2012 when she was pulled over and ticketed by police for talking on a cell phone while driving. One month later the Family Guy star was arrested and charged with driving a DUI after side-swiping a police car in West Hollywood.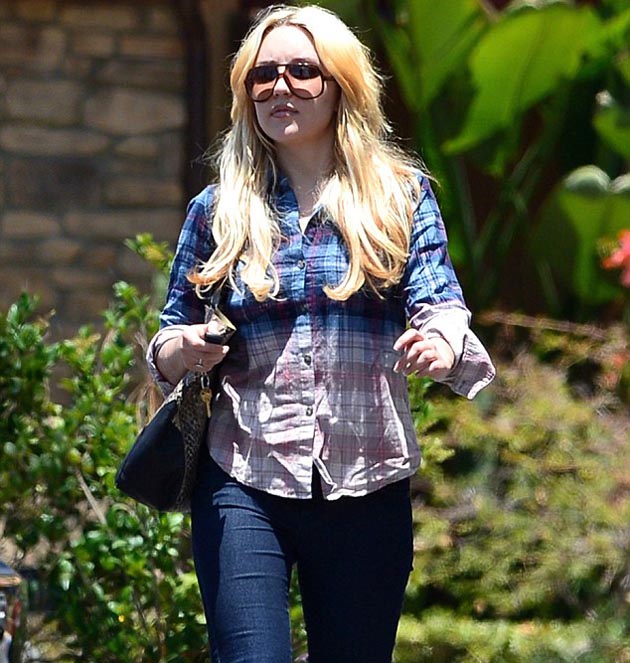 Then in September the Thousand Oaks native was charged for two alleged hit and run incidents, one occurring in April and the other in August. The charges were dismissed three months later, however. The Maxim cover girl then went under psychiatric evaluation and eventually (June 2014) the case was dismissed.
[contentblock id=3 img=gcb.png]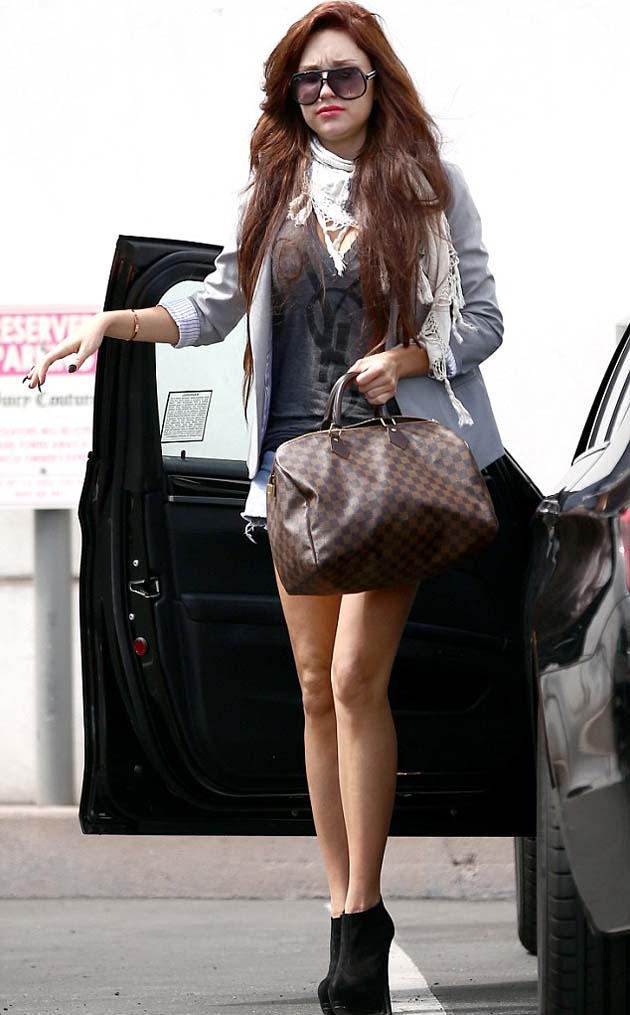 Things got worse when she returned to LA. In July 2013 she was detained after trying to set fire to a neighbor's driveway. Bynes was then put on a 5150 mental health evaluation hold and her parents filed a conservatorship. Treatment at a Malibu facility followed. 'Amanda currently is on zero medication,' her attorney Tamar Arminak said in a statement to UsWeekly in April. 'She's devoted to living her life as healthy as possible. Her family is closely involved with her day-to-day life, but they try to give her as much autonomy as possible.'