Angelina Jolie Learns To Be Better Mother from Refugees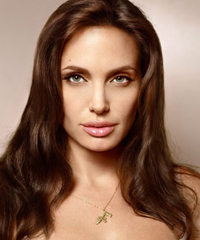 The Goodwill Ambassador for the United Nations High Commissioner for Refugees (UNHCR), Angelina Jolie honored a Yemeni aid group at the U.N. Refugee Agency Awards in Switzerland. Her eyes broke into tears while speaking some inspiring words.
The mother of six, Angelina Jolie is recognized for appearing in many Hollywood films and also for her work as an U.N. Goodwill Ambassador for the past 10 years. She recently attended an U.N. Refugee Agency Awards in Switzerland and expressed her feelings for the Geneva-based agency and Yemen's Society for Humanitarian Solidarity who have won agency's top annual award for helping thousands of Somali refugees and migrants.
Angelina Jolie said, "Most of all I'm so grateful—I don't want to cry—to the refugee families that I have the honor and privilege to spend the last years with, from them I've learned so much. I've learned to be a better person, a better mother. They've inspired me by showing me the unbreakable strength of the human spirit."