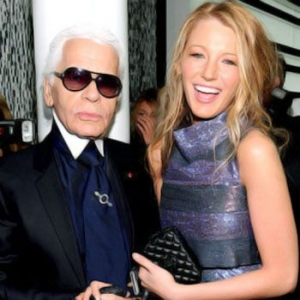 Luckiest girl obviously, Blake Lively is now official ambassador for Chanel's new Mademoiselle handbag line that is too elegant and fashionable as Blake Lively is always.
During couture week in Paris last July Vogue editor Anna Wintour saw this 23-years old Gossip Girl actress and then introduced her to Chanel designer Karl Lagerfeld. Blake Lively modeled for Chanel's handbag campaign that is going to be published this year in March.
Classy star Blake Lively for sure is a good choice to work as brand ambassador for Mademoiselle handbag line as she is always stylish and chic and can maintain that persona ahead as well.