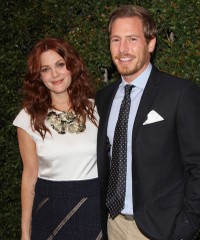 The "Whip It" star Drew Barrymore is getting strong with her beau Will Kopelman and wants him to get engaged with her so she can have his baby as soon as possible.
Drew Barrymore, 34 is showing impatient to get married and have kids also, her six months boy friend Will Kopelman is thinking to marry her. "He's madly in love and knows she's The One, but he just needs a bit more time," a source told about Will Kopelman.
Well! Will Kopelman is planning to pop the question to Drew Barrymore this winter to mark one year of their dating. So, Drew Barrymore….you have to wait till than!!!!