She's always one to take chances in her wardrobe, and Emma Watson did just that when picking her dress for the Christian Dior Haute Couture Fall/Winter 2014 fashion show. The British actress arrived at the Parisian location wearing an asymmetric one-shoulder black and white dress, featuring a layered top that lead to a sheer spotted skirt that exposed her slim legs.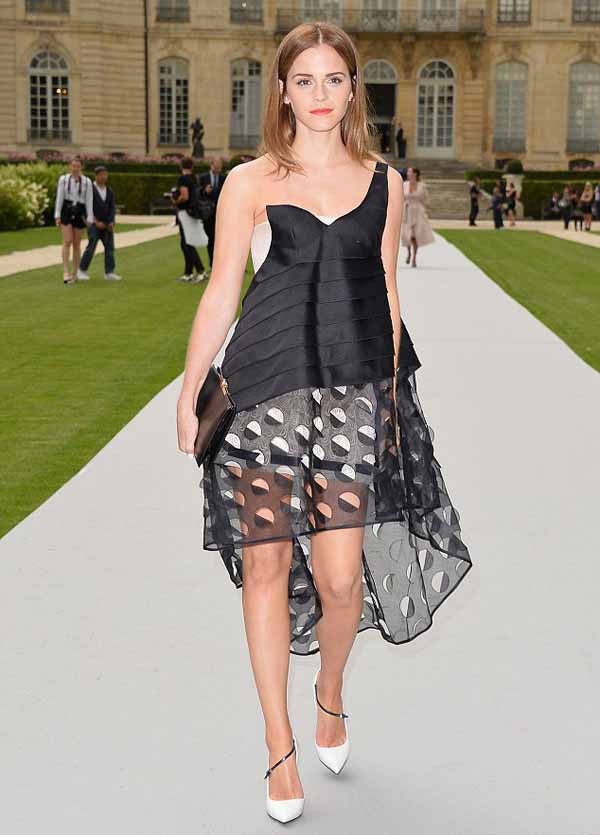 Emma continued the colour theme with a black clutch bag and white Christian Dior heels with an irregular that has already been seen on the feet of Nicole Kidman. Watson wore her hair in a simple centre-parting as she continues to grow it out after chopping it into a pixie cut last year. She joined on the front row fellow young star Jennifer Lawrence who must have either headed to warmer climes after wrapping on the final two The Hunger Games movies, or blitzed the fake tan as she was looking extremely tanned. The mother-of-one showed off her incredible figure in the tight frock which featured  gold fringing around the hem.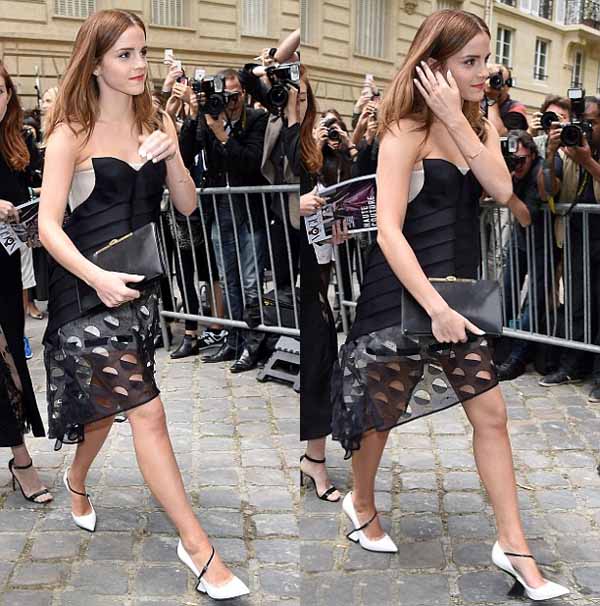 Her blonde hair was piled atop her head in curls – making sure it was the dress which teamed with nude strap heels, stole the show. Sean meanwhile kept it simple wearing a black suit with a crisp white shirt and aviator style sunglasses, which with his hair slick off his face, created a very cool look. The couple, who have been public since February of his year, spent some time posing for pictures before taking their seat front row. Showing just what a match made in heaven they are,  they looked deep in conversation as they waited for the gorgeous show to start. The gang were joined on the front row by French actress Marion Cottilard, who although didn't wear such a stand-out outfit, did look stunning. Keeping it simple she wore a black dress which fell just below her knees and featured a ruffled neckline, complete with colour panel.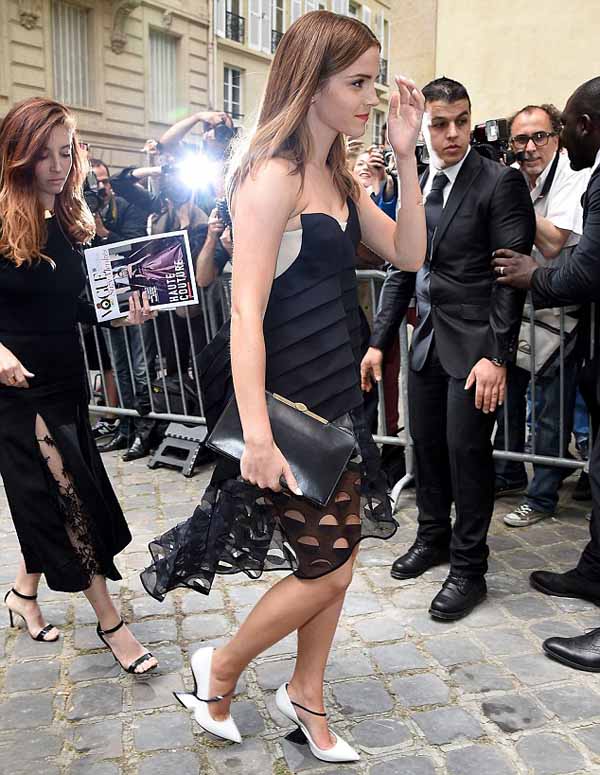 Olivia Palermo, who has recently tied the knot to Johannes Huebl, looked ever so fashionable in a black dress with an asymmetrical jacket. The show, which was held at the Rodin Museum, in a Rad Simon structure erected in the gardens, featured a stunning orchid wall as a backdrop. The collection featured ballgowns with a twist, as well as a more sporty set which included jumpsuits made of silks and luxurious coats. Haute couture is the 150-year-old Parisian tradition of making unique, astronomically-priced handmade gowns. The fall-winter 2014/15 collections started with brio Sunday with the Atelier Versace show, graced by Jennifer Lopez. The calendar has expanded to five days from three this season to make room for 12 major houses as well as a whole swath of up-and-coming names.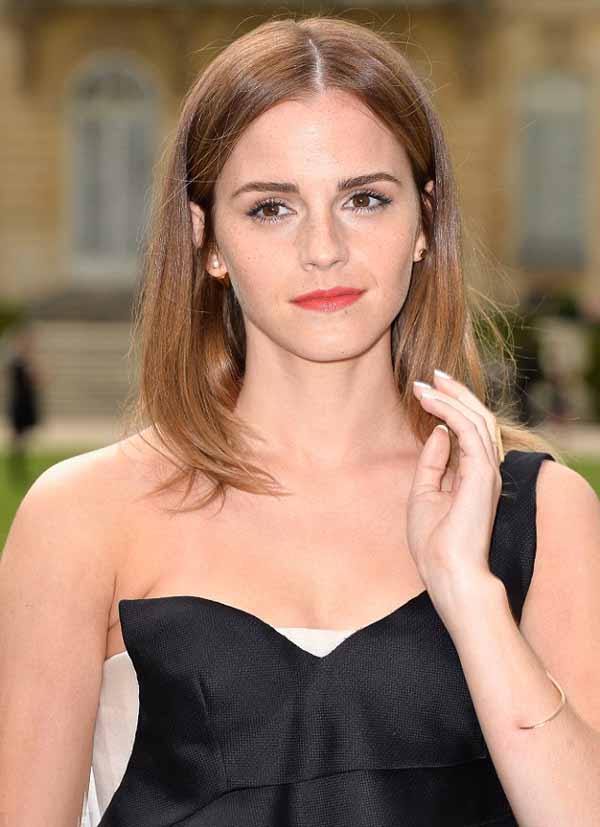 Additions in recent seasons include the return of big-hitters Donatella Versace, Giorgio Armani and Maison Schiaparelli. After the Dior show, Emma Watson headed to Giambattista Show in more androgynous fashion. The actress wore a silky black jacket with skinny trousers, black court shoes and a matching large handbag while pulling her hair back into a low ponytail. She was then seen yet another outfit as she left her Parisian hotel, opting for a floral miniskirt that was either attached to a  dark blue batwing blouse, or had it tucked in to show off her skinny waist. Emma added a pair of blue strappy heels and carried the same clutch bag as earlier as she stepped out into the night. -dailymail