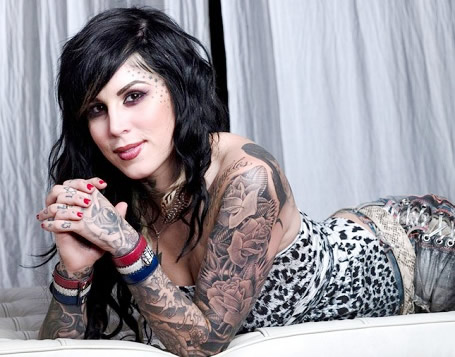 The L.A. Inkstar and tattoo artist Kat Von D adds the 19th girl to the list of ladies Jesse James cheated her with. Sandra Bullock happens to be that 19th woman.
After dissolving their engagement this September, Kat Von D, 29, and motorcycle mogul Jesse James called of their relationship. Recently, on a social networking site, Kat Von D has admitted that Jesse James cheated her with 19 Women.
"Today I encountered the 19th girl to add to the list of people Jesse cheated on me with during this last year," Kat Von D wrote in the post, entitled "Thank You, Jesse James."
Jesse James and Sandra Bullock had a split in 2010.