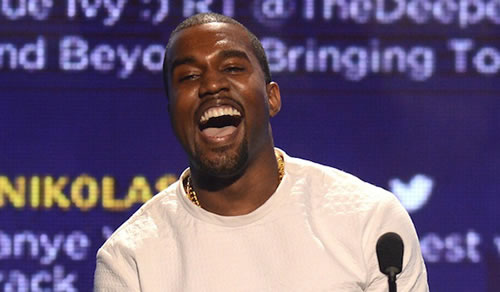 Could you imagine Kanye West sitting at the judges table on FOX's hit show "American Idol"? Well, it apparently was a serious thought.
Sources say that Kanye West was offered the final judge position for this upcoming season (Season 13) of the Fox hit show 'American Idol'. Not surprised, the "Black Skinhead" rapper turned down the gig because it was too "mainstream" and would ruin his reputation. a US Weekly source, who broke this story, says
"He didn't want to go that mainstream. He didn't want to lose any street cred. So he turned it down." American Idol producers had also supposedly met with Will.i.am, Sean "Diddy Combs", and Rodney Jenkins for that final judge spot. However in the end, their top choice seemed to be songwriter and record producer Dr. Luke, who will sit alongside Keith Urban and Jennifer Lopez in this upcoming season.
Kanye is set to appear on Kris Jenner's talk show this Friday and perform Sunday at the MTV Video Music Awards. – hotnewhiphop