Patrick Schwarzenegger is getting a head-start on hot guy summer.
The Moxie actor just revealed a dramatic physical transformation that's guaranteed to motivate you. As Patrick described of his muscular physique, which he showed off on Instagram on Wednesday, May 5, the 27-year-old star is "in the best shape of my life. Both physically & mentally."
Patrick explained he's been religiously waking up at 5 a.m. (for 50 days straight!) to begin his workout sessions.
"WHY 5am Challenge?" he asked, before answering, "1. starts your day with a form of 'success' & builds momentum for the rest of your day. 2. Shows your mind/body your capable of doing something you don't want to. 3. Allows you to form small morning rituals/habits that lead to big results over time."
And the actor's dedication has clearly paid off, as seen in an impressive before-and-after photo taken to document his progress. "1st photo 185 lbs 8% fat," he wrote. "2nd was 6 months ago. 163 lbs 13%."
What's more? The Midnight Sun star didn't start this process alone.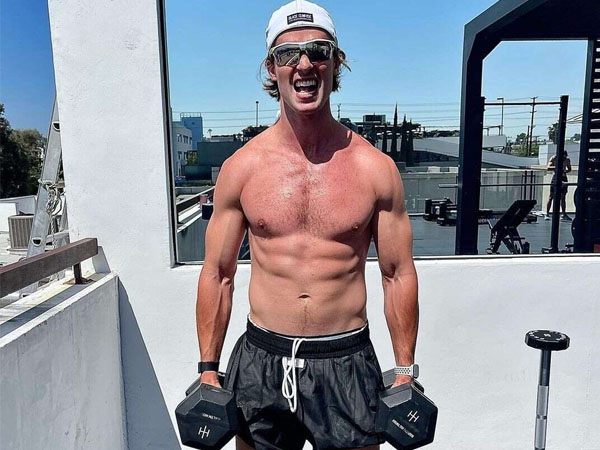 "We had 413 people finish the challenge," he revealed. "Pretty wild. Some of the results were amazing. Found a Sense of purpose. Increased energy. Better sleeping habits. Some Lost 15-30 lbs. People ate better throughout the day. More productive at work. Found time for extra activities."
Patrick even shared messages he received from those participating in the exercise program, sharing, "Check out some of the texts I got. So inspiring."
"Thank YOU! This lifted me up from the pandemic blues and into work out consistency," one text read in part, with another person expressing, "Thanks for doing this I've lost over 30 lbs and am feeling so much better mentally and physically."
The son of Arnold Schwarzenegger and Maria Shriver offered advice to those wanting to start their own fitness journey but haven't taken the plunge yet.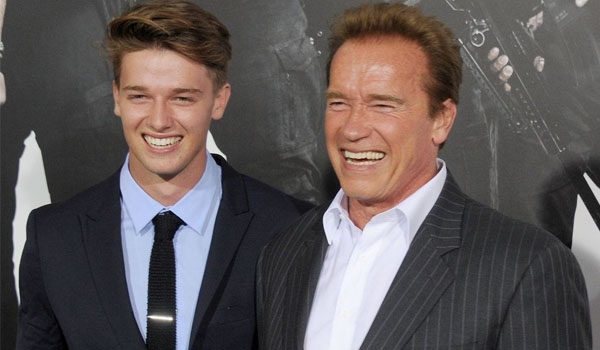 "I love creating goals/challenges because It gives your brain a literal GPS to a destination your seeking. The biggest mistake we make is thinking It will come overnight," he explained. "Everything takes time. That's why I made the challenge 50 days so people wouldn't end after the first week."
Many congratulated Patrick on his dedication, including his dad—former Mr. Universe and Mr. Olympia champ, among other titles (like California governor and legendary movie star).
"Great before shots. Good progress. I can't wait to see the after photo," Arnold responded, to which his son replied, "i think this is the after photo….[crying laughing emoji."
"Love it," Patrick's longtime girlfriend Abby Champion commented. Actor Cameron Fuller wrote, "beast mode!!"