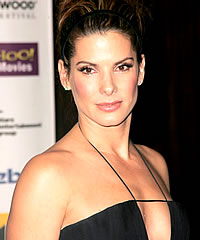 The 'Blind Side' star Sandra Bullock and 'Green Lantern' star Ryan Reynolds is perhaps the lucky couple to get a baby soon but the more excitement is for Sandra Bullock who is expecting first time and that at age 47.
Sandra Bullock has been trying since years to conceive with her ex-husband, Jesse James but never had the baby in. Finally she is happy as beau Ryan Reynolds has put the baby in. Sandra Bullock 47 is also the mom of a 19-month-old adopted son Louis Bardot and is now going to give him a sibling to be with. "She's never been happier than she has been since Louis entered her life", says a source.
Sandra Bullock got Jesse James out of her life and is happy since March 2010. Now Ryan Reynolds has done a lot to her that she was looking for years anyways it is doubtful whether Sandra Bullock and Ryan Reynolds get into a committed romance or not!
Do you know what happened to Lindsay Lohan Community Services Hours?