Just a couple of years back, most of the EVs and hybrid cars available on sale were eyesores which was one of the main reason why the so called green cars did not take off. But a new breed of superbly designed PHEVs and EVs led by the Tesla Model S has successfully changed the perception amongst masses.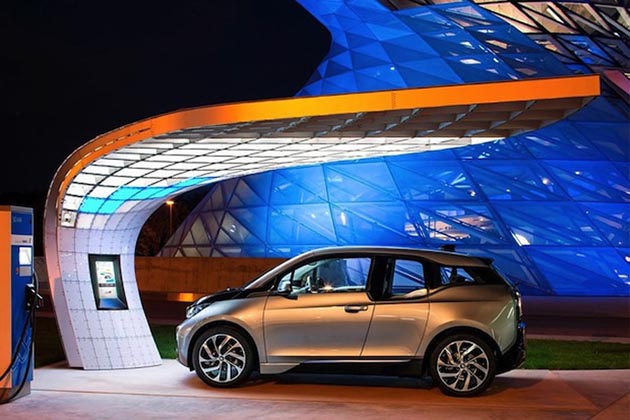 Take for example the two all-new eDrive automobiles i3 and i8 by BMW; both of them are absolutely stunning and the Bavarian automaker did a stellar job to blend innovation with luxury while maintaining its green credentials. Now, German eco-firm EIGHT has come up with an uber-cool charging station named "Point.One S" for both those vehicles that will help its owners charge their vehicles in style without damaging the environment.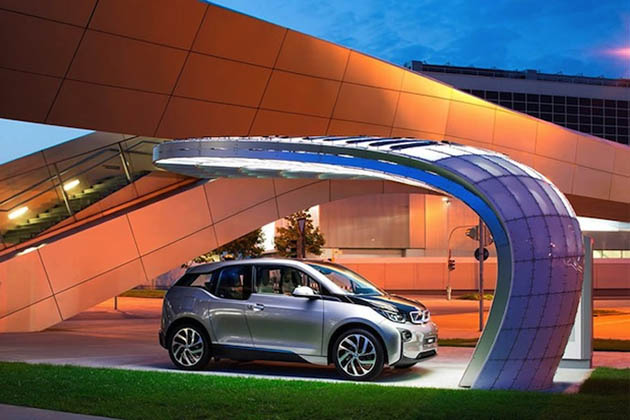 A lot of people have argued that the EVs and PHEVs are not that green as the electricity needed to charge them equally pollute the environment. The argument is not all the wrong but with the Point.One S charging station, the owners won't have to worry about it.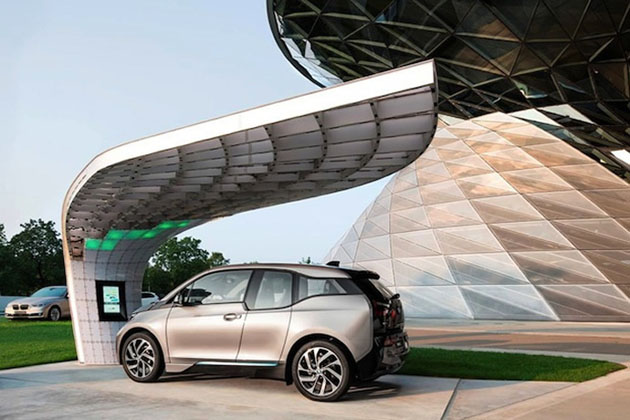 The charging station which is in the shape of a canopy is gently curved like a bird's wing, and features an array of solar panels on its roof that not only charge the car, but will feed power back into the national grid when there's no vehicle present. It has been installed at BMW Welt in Munich as a showcase for what might be possible in future. In comparison, the Tesla charging stations look like mundane gas pumps on the freeways. Hopefully, Tesla is taking note of the growing competition.