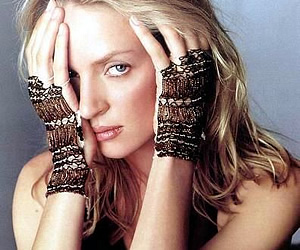 The Hysterical Blindness star Uma Thurman is all happy and content with her love life these days as she has been looking for so many years.
Uma Thurman who was married to Gary Oldman in 1990 and then to Hawke in 1998 had a split with London-based financier beau Arpad Busson in 2009 to whom she had been dating since 2007. Now after reuniting with Arpad Busson, Uma Thurman is more than happy with her personal life.
"I have something I would really like to express about my love life. I'm happier with it now than I've been in many, many years. Yes I'm trying to have as peaceful a personal life as possible", says Uma Thurman.
It's all about being happy as Uma Thurman feels now.