Elon Musk is now miffed with Microsoft co-founder Bill Gates for allegedly shorting the stocks of Tesla.
Elon Musk, the CEO of Tesla, is known for his witty remarks. The billionaire's tweets often get him into trouble, yet he appears quite unfazed by the controversies that his tweets generate.
Musk is now furious with Bill Gates, the co-founder of Microsoft, for allegedly shorting Tesla stock. Musk's interaction with Gates went viral on Twitter, and Musk then trolled him with a meme of Gates with an impregnated man.
Musk got into a heated situation with Bill Gates, according to the discussions shared by a Twitter account entitled Whole Mars Catalog. "So has, apparently, Bill Gates hit up @elonmusk to discuss "philanthropy on climate change" had but Elon asked if he still had a half-billion-dollar short position on $TSLA.
Bill said he hasn't closed it out, so Elon told him to get lost. No idea if this is true lol," said the tweet.
According to screenshots of the discussions, Gates messaged Musk to discuss climate change philanthropy, but Musk ignored him, claiming that he couldn't take his suggestion seriously since he was shorting Tesla stocks.
Musk stated in a later tweet that the screenshots of the exchanges were not a fiction of anyone's imagination, but were real.
Musk further clarified that he did not provide the New York Times access to the conversations. "Yeah, but I didn't leak it to NYT. They must have got it through friends of friends heard from multiple people at TED that Gates still had half-billion short against Tesla, which is why I asked him, so it's not exactly top secret," Musk tweeted in response to a Twitter post he was tagged in.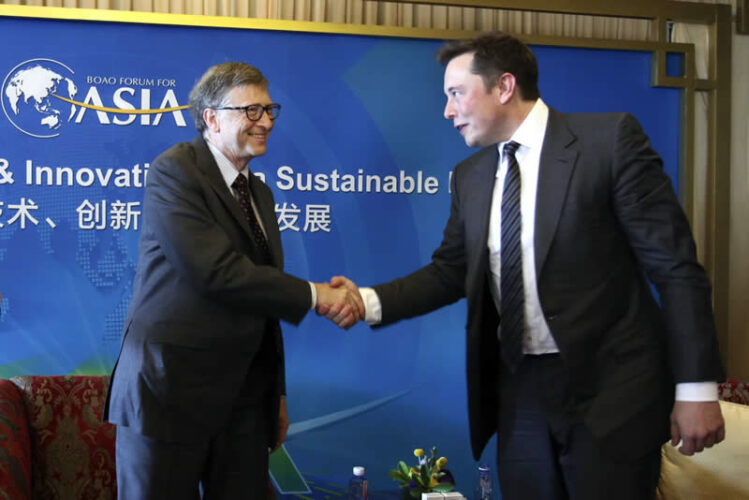 Tesla's CEO also uploaded a disgusting meme mocking Gates. He posted a photo of Gates with an emoji of a pregnant man. In the photo, a slightly chubby Gates is seen wearing a blue t-shirt and appears remarkably similar to the man in the emoji.
We're wondering how Gates will react to Musk's claims and, more crucially, the meme aimed at him. We'll have to wait and watch whether Gates uses similar tactics to respond to Musk, or if he simply lets silence speak for itself.