They have become inseparable since getting engaged on Christmas Eve last year. So it was unsurprising that Johnny Depp and Amber Heard needed to indulge in one last smooch before the actress left their New York City by car.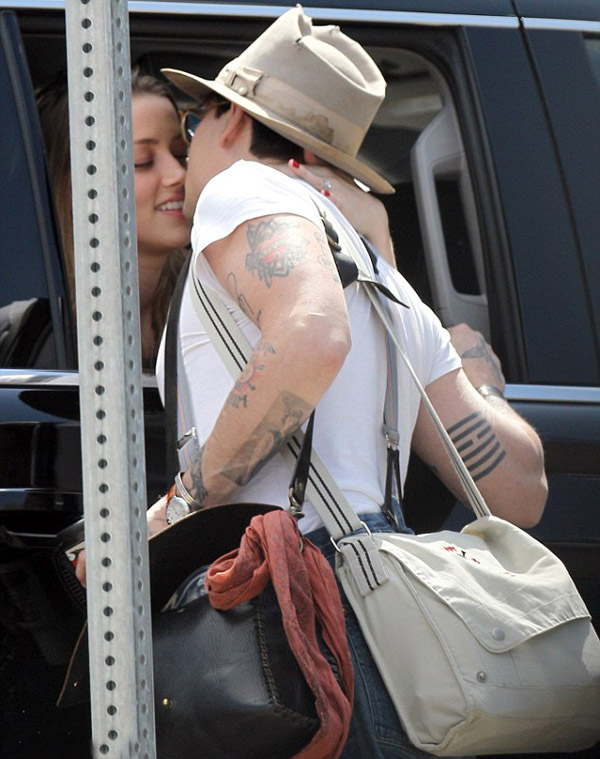 The 28-year-old actress smiled and held the back of Depp's neck showing off her diamond engagement ring as he leaned into the back window to give her a kiss goodbye. Depp wore a beige hat, sunglasses, a white T-shirt and jeans held up by braces while Amber Heard wore minimal make-up and had her light brown hair loose over her shoulders. There may be a 23 year age difference between the couple, who fell for each other on the set of the film The Rum Diary, but the actor said in a recent interview that he doesn't think it's a problem.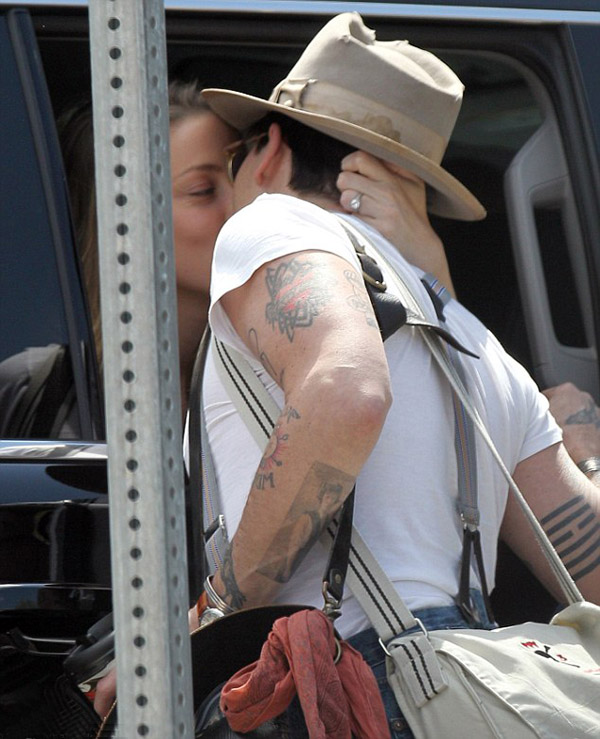 I don't think so,' he said. 'I've got a lot of life experience, certainly, but I don't feel like I'm looking down on her. Or being her mentor. I actually feel like she's the one inspiring me.' Johnny Depp – who separated from long-term partner Vanessa Paradis, the mother of his children Lily-Rose, 14, and Jack, 11, in the summer of 2012 – also explained why he now feels ready to walk down the aisle with Amber Heard, claiming he never felt ready for marriage until now.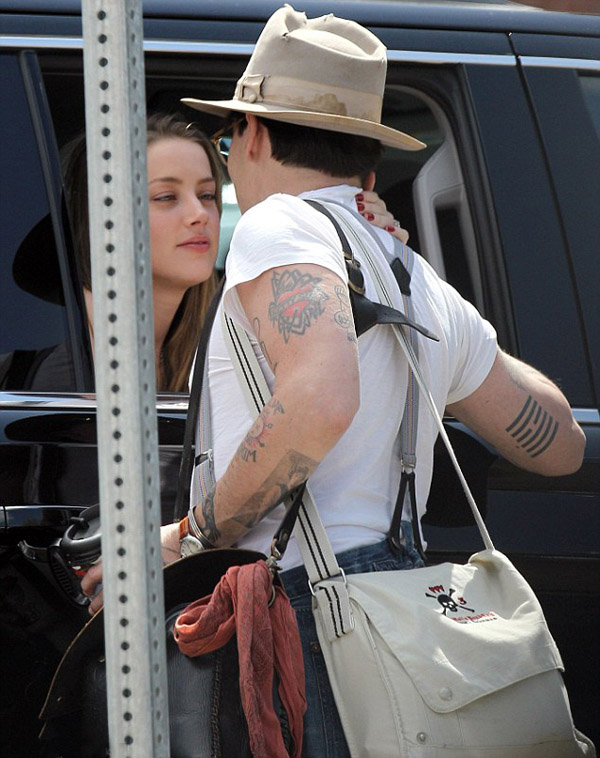 Discussing his reluctance to wed Vanessa Paradis he told Télé 2 Semaines magazine: 'Sometimes, even things that seem simple and obvious are scary. 'I think age, experience and wisdom give us the capacity to move beyond certain stages we didn't dare cross before.' The Transcendence actor also revealed he would jump at the chance to return to his hedonistic youthful antics if he was told he only had a few weeks left to live. He joked: 'I would party every day with all the people I love.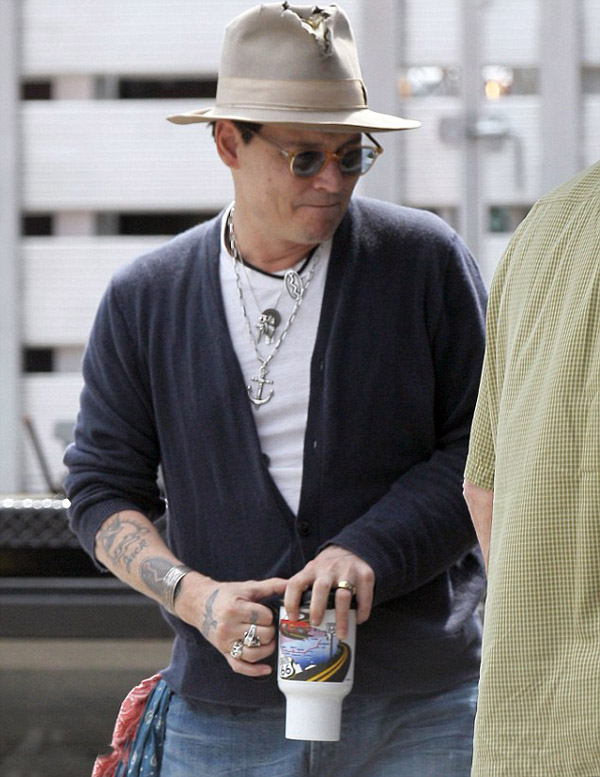 I would also take all the substances possible and imaginable… I would even try and drink bleach!'. The couple had been enjoying a break together before Depp started filming his next movie role – that of mob boss Whitey Bulger in Black Mass based on a book of the same name. The movie will be filming in the Boston area for several months and will in part focus on the relationship between Bulger and his law-abiding brother, Billy (Guy Pearce) the former president of the Massachusetts Senate. -dailymail