Jurassic World roared its way into box office history as it became the highest global opener of all time with a staggering $511.8 million in its first days in theaters. 
[contentblock id=1 img=adsense.png]
It also devoured a number of domestic box office records with a $204.6 million take, the Rentrak media-measurement company estimated on Sunday.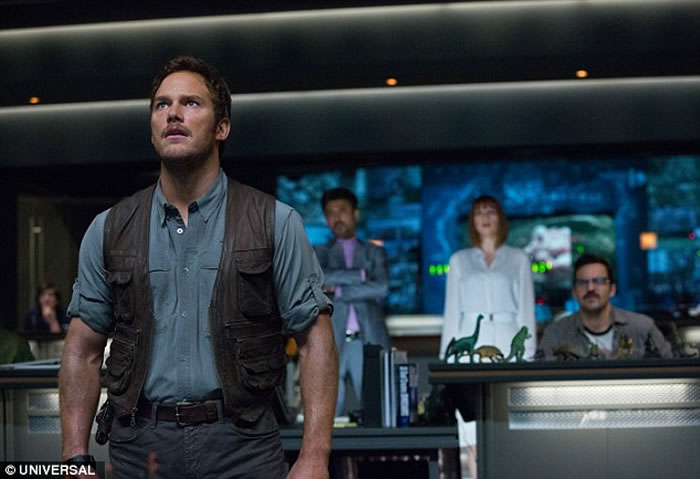 In addition to setting an opening record for 2015, Jurassic World is now the second-highest domestic opening of all time, right behind Marvel's The Avengers which took in $207.4 million in 2012. By the time final figures roll in on Monday, there is a chance the fourth film in the series could dethrone Avengers.
It has been 14 years since there has been a new Jurassic film in theaters, and the combination of cinematic grandeur, nostalgia and awareness helped Jurassic World far surpass analyst predictions going into the weekend, which had the film on track for a $125 million opening.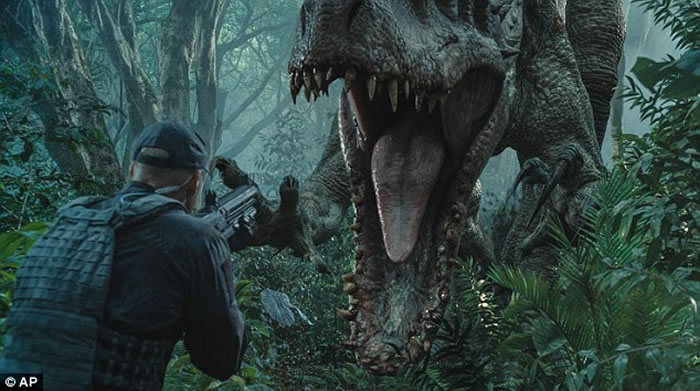 'This over-performed in a way that I've never seen,' Rentrak's Senior Media Analyst Paul Dergara bedian said. 'It broke the box office sound barrier.' Universal Pictures and Legendary co-financed the $150 million, PG-13 rated film. Audiences in every quadrant turned out to see the film in theaters. 
[contentblock id=2 img=adsense.png]
According to exit polls, 39 percent were under the age of 25, signifying the massive interest of both a new generation and the continued enthusiasm of those who saw Jurassic Park in 1993. Also, audiences shelled out the extra money to see the film in the biggest format possible. About 48 percent of domestic audiences opted for 3D. It is extraordinary.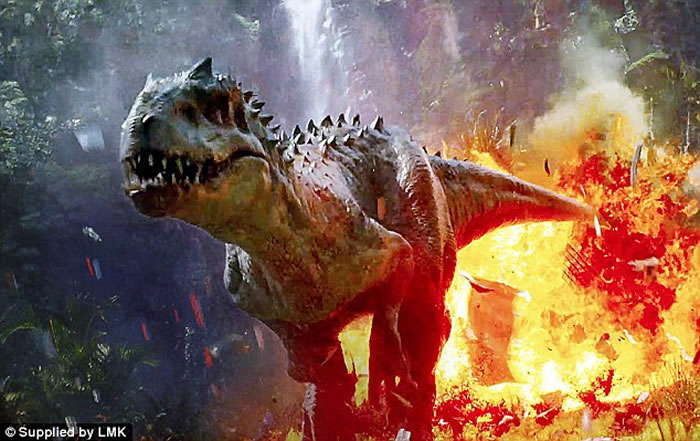 The film has resonated with audiences around the world,' said Nick Carpou, Universal's president of domestic distribution. Directed by Colin Trevorrow and executive-produced by Steven Spielberg, Jurassic World is the third in a series of blockbusters for star Chris Pratt, who also starred in the 2014 box office hit Guardians of the Galaxy and The Lego Movie. 
[contentblock id=3 img=gcb.png]
'He's like Jimmy Stewart with a leather vest and muscles,' Dergarbedian said. 'He's a great modern-day action hero.'