At the 2015 Teen Choice Awards, both One Direction and its former member Zayn Malik were nominated for fashion choice male hottie, pitting the entities against one another.
[contentblock id=1 img=adsense.png]
So, who came out on top? One Direction! This is so freaking awkward, you guys. At the Teen Choice Awards on Aug. 16, One Direction was nominated for the stylish award, fashion choice male hottie.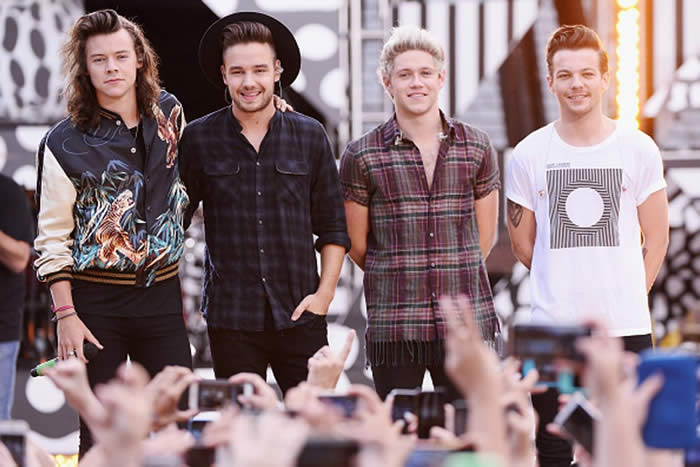 Also nominated? Zayn Malik, who very publicly exited the boy band back in March. Both Zayn and the band have made public appearances since the split, but this is the first time they have been so literally propped up against each other– and One D won! Neither One Direction nor Zayn was on hand at the awards show. Also nominated in the stacked category was Justin Bieber, Ryan Guzman and Austin Mahone. Though this is the first time the guys have truly "competed" against each other, they have not been completely absent from each others' lives. Actually, just last month Zayn reunited with his former "brothers" and it was totally emotional. 
[contentblock id=2 img=adsense.png]
Following an ugly split from his friend and producer Naughty Boy, Zayn sought out support from the guys– and it was an emotional reunion. "Zayn has spoken to Louis Tomlinson, and the 1D boys in the past few weeks after realizing more and more that Naughty Boy was only out for himself," an insider revealed EXCLUSIVELY to…. Okay, so there isn't any bad blood between the guys these days (so it seems), but does that mean he's ready to rejoin the band? Uh, not quite. "Zayn is not going to reunite with 1D but he did want to reach out and make sure they all knew he was still their brother," another insider revealed to us. Well, even though he's not going to be a 1D member again any time soon, it's still comforting that they all care about each other– regardless of who triumphed at TCA!