Daniel Radcliffe flashes chest hair while promoting Horns… as he reveals his latest movie has led to him developing a love of snakes. While his latest movie Horns tackles a number of dark themes, Daniel Radcliffe has emerged from the project with a new passion.
[contentblock id=1 img=adsense.png]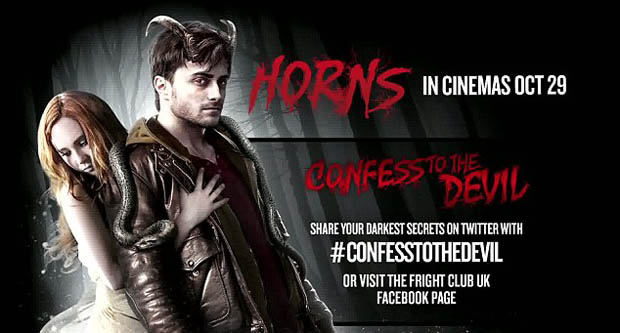 The actor made a stop at BBC Radio 1 in London on Tuesday morning as he continued to promote the film – a night after telling MailOnline at the Horns premiere that he's now a big fan of snakes. Speaking on the red carpet at the UK premiere of the supernatural film, the 25-year old actor said: 'I now know I'm really comfortable with snakes.' When MailOnline pointed out that the revelation made the former Harry Potter star less like The Boy Who Lived and more like Lord Voldemort he laughed, 'I am really!'
[contentblock id=2 img=adsense.png]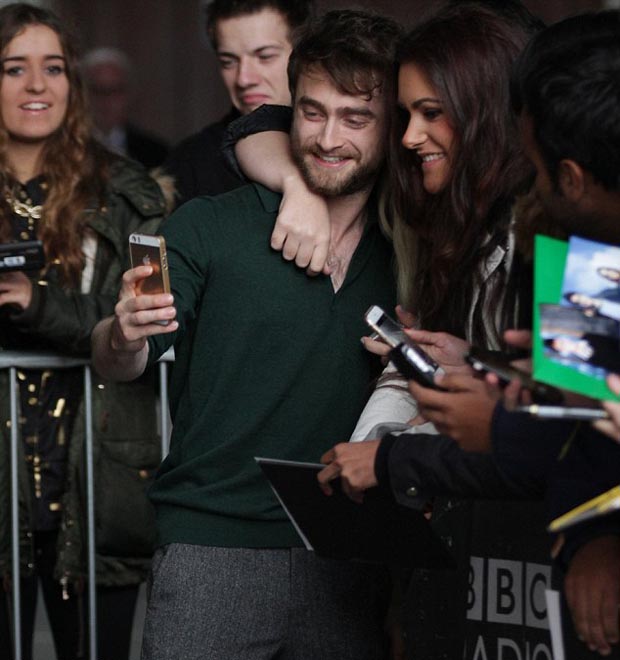 Though that is where the likeness ends between You Know Who and Daniel's new character Ig Perrish, who grows devil horns after being accused of the rape and murder of his girlfriend Merrin Williams (Juno Temple). Despite the dark subject matter, Radcliffe explained that Ig is far more like the pure characters he has played since finishing his turn as the famous boy wizard.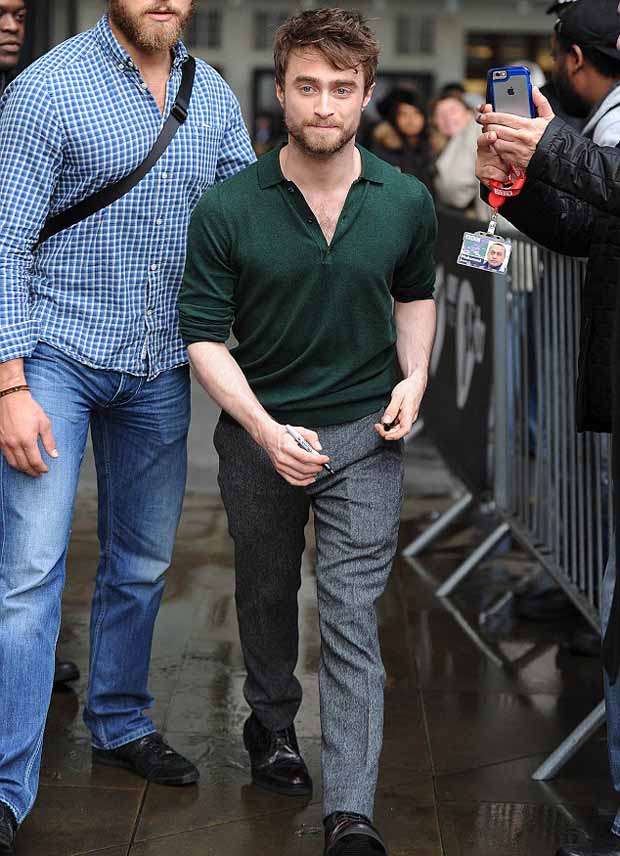 'Ig is much more similar to the good people that I've played,' the actor said. 'He's an antihero and he definitely does things throughout the course of the film that are bad and you sort of judge him for it, but it's motivated by good intentions. 'He's a romantic in the truest sense of the word.'
[contentblock id=3 img=gcb.png]
The morning after the premiere, Daniel showed off his chest hair in an unbuttoned green top teamed with grey speckled trousers, as he signed autographs and posed for selfies while exiting BBC's studios. He later switched to a navy polo shirt for his appearance on ITV show Lorraine Live. Directed by French filmmaker Alexandre Aja and based on the book by Stephen King's son Joe Hill, Horns is released in cinemas on October 29.