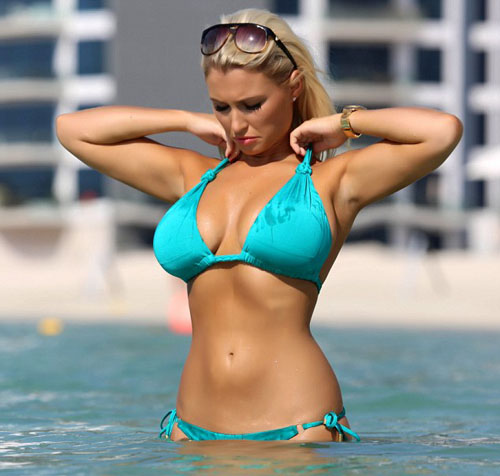 She lost a stone in just three months after seeing unflattering pictures of herself on holiday in Las Vegas last year. And now Billie Faiers has been showing up her new shape in a sexy blue two-piece during a recent vacation in Dubai.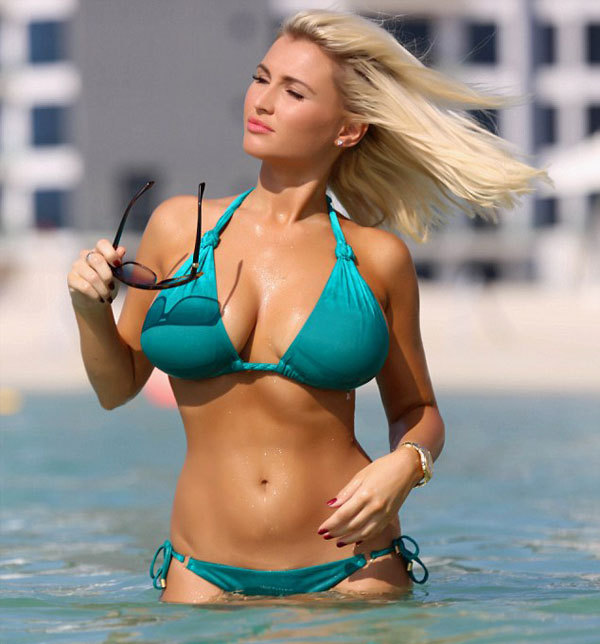 The 23-year-old star looked slim and toned in the bikini as she enjoyed the warm weather on the sunshine break. There was no sign of the slightly more rounded tummy Billie had displayed during her Vegas break in 2012, with her tanned figue now boasting almost washboard abs. In fact, Billie is now a tiny size 8 after going from 9st 11lbs to a slender 8st 12lbs, after the pictures of her former holiday prompted her to do something about her figure.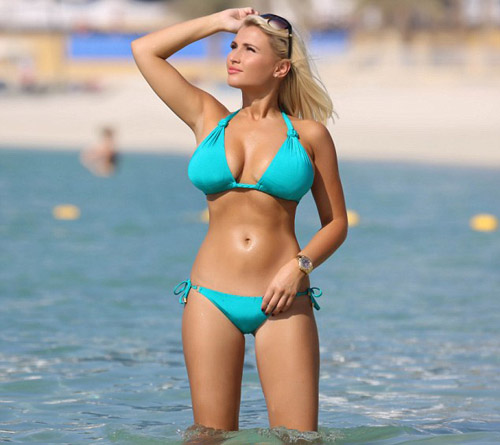 She told Closer magazine last month: 'When I saw those awful photos I did have a little cry. I managed to slim down to a size 8 last August after hiring a personal trainer, but it didn't last and I was back to a size 12 earlier this year.'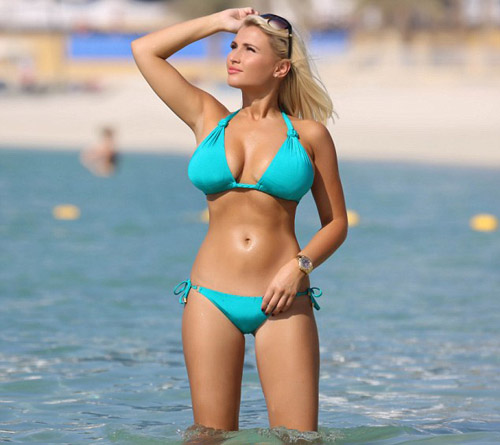 It was all the boozing and partying! Now I've lost the weight, I feel so much more confident.'Billie has been following a strict exercise regime after getting a gene analysis through new system DNAFit, and has been sticking to a regimented diet plan. She now avoids refined carbohydrates, and sticks to a high-protein foods such as steak and fish.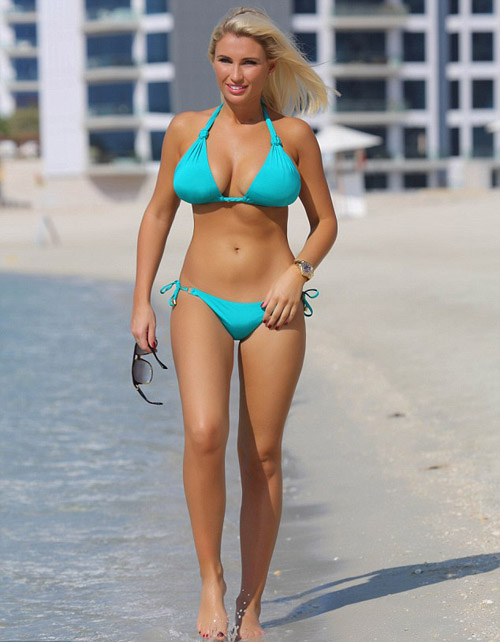 She said: 'Since I changed my diet I feel less sluggish and have loads more energy. Probably one of the hardest things was to cut out cheese and bread. 'I love cheese and ham sandwiches, but now I'll eat a tuna wrap instead.'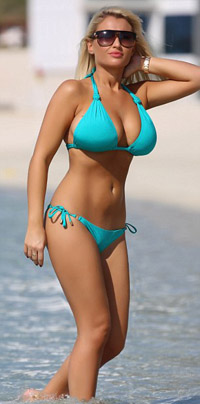 But Billie still isn't entirely happy with her new look, adding that she wants to lose a further half stone before Christmas. She said: 'I've got another 6lbs to lose and then I'm going to work hard at maintaining my new body. I won't promise that I'll never have a Chinese takeaway again, but I've never felt better than I do right now.' –