Khloe Kardashian performs squats as she continues her grueling fitness regime. She spent three hours at the gym on Monday, just one day after posting a picture of herself on the treadmill. And Khloe Kardashian clearly is dedicated to her fitness regime.
[contentblock id=1 img=adsense.png]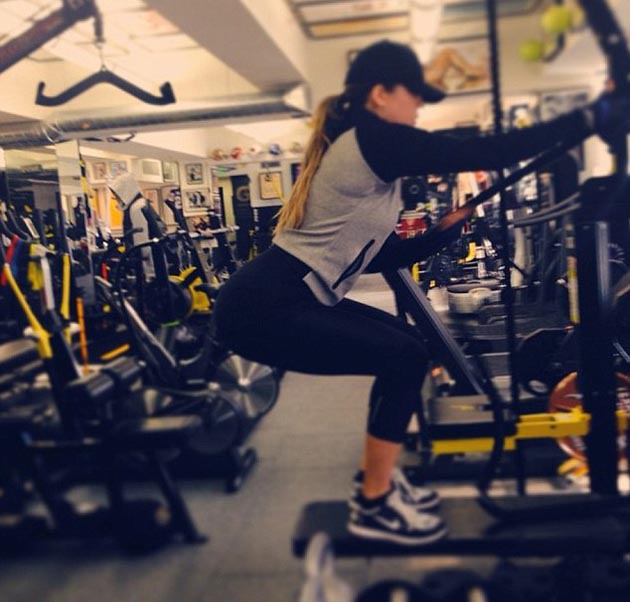 The 30-year-old is seen performing grueling squats in a new Instagram snap posted Tuesday, under the watchful eye of celebrity trainer Gunnar Peterson. The reality star shows off her famous derriere while bending her legs on an exercise machine. She wears black Lycra leggings, a hoodie, and a baseball cap, with rows of equipment visible in the background.
[contentblock id=2 img=adsense.png]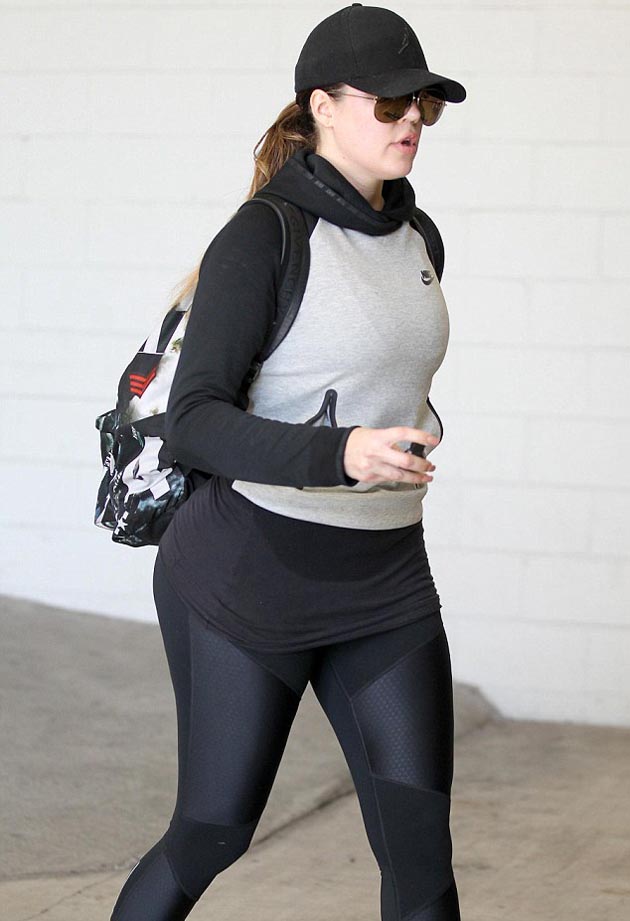 Khloe was seen exiting the gym following her workout, shielding her eyes with giant brown aviator shades, her hat pulled down low. She carried a healthy green drink,no doubt in need of some hydration after sweating it out. Khloe wore a funky black-and-white backpack, coordinating with her neutral-coloured ensemble.
'Squat!!!!! Because no one ever wrote a song about a small a** right @gunnarfitness???' she captioned the snap. Meanwhile, her five year wedding anniversary to ex Lamar Odom falls this Sunday. Still, there has been no word about how she will spend the anniversary.
[contentblock id=3 img=gcb.png]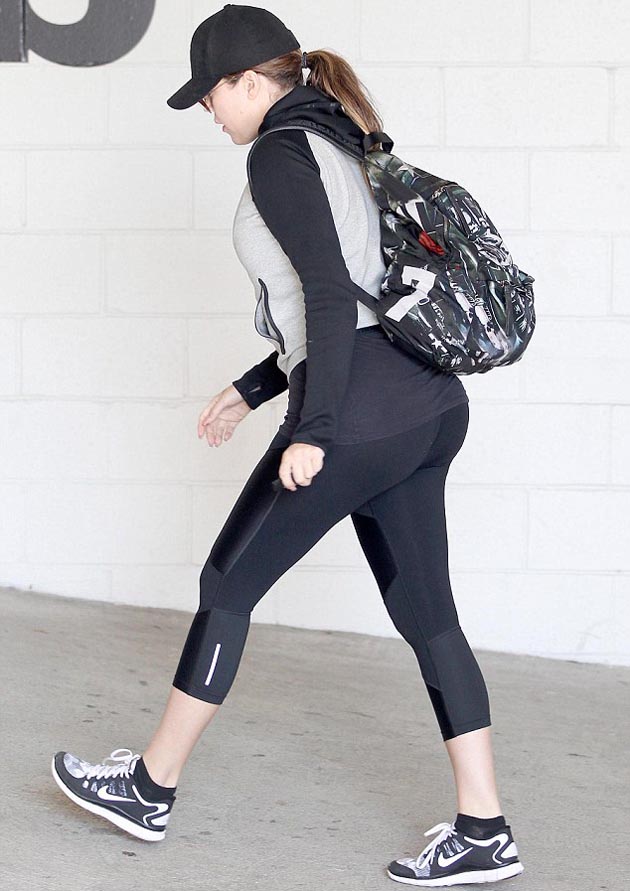 There have been several reports from HollywoodLife that the former NBA great is interested in mending ties with his wife. 'They are in constant communication,' a source told the site. 'They are talking about the possibility of getting back together.' But no reunion has been evidenced.