There's a lot to talk about when it comes to the Se*x/Life season 2 finale. After ending their respective relationships with Gigi (Wallis Day) and Majid, Brad Simon (Adam Demos) and Billie (Sarah Shahi) confirmed their love for each other at Sasha Snow's (Margaret Odette) wedding (Darius Homayoun).
According to People, when asked how she and her co-star/boyfriend Demos were preparing for the big reveal, "He still is one of my favorite scene partners because everything becomes very easy with him," Sarah Shahi tells PEOPLE of working with her Se*x/Life costar and boyfriend Adam Demos
Shahi tells PEOPLE that "we met as actors, and so we have a very good way of putting the relationship aside and then wearing the actor hat."
"It definitely creates a lot of giggles between the two of us having to film that wedding scene," she admits. "But he still is one of my favorite scene partners because everything becomes very easy with him — whether or not it's a scene about loving one another or hating one another — all I have to do is kind of look at him and my work is done. I'm pretty lucky in that aspect."
In the final scene of season 2, the couple married, and Billie revealed to Brad at the altar that she is pregnant after a miscarriage, as shown in flashbacks throughout season 1.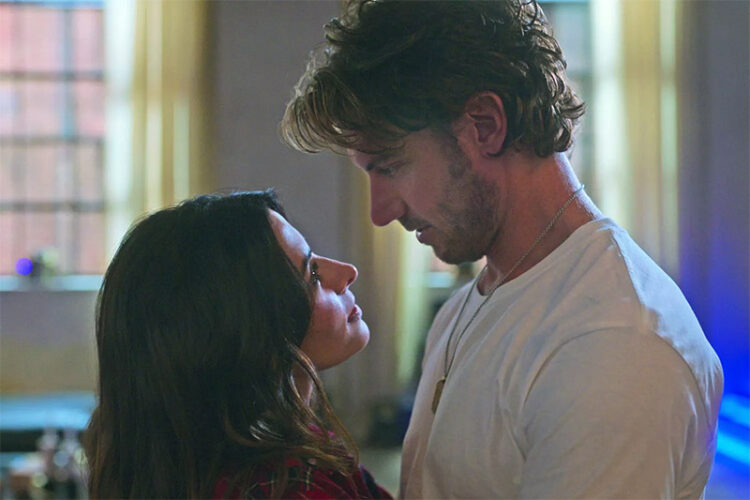 Shahi admits that the pregnancy report broke as a "surprise" to her. "She's able to have the family with Brad, she's able to have that wild, passionate side of her come alive as well with him," she said of finding out about the pregnancy. "They now have this blended family. So I was happy for her."
However, Shahi cannot promise the couple a smooth sailing ahead, as she compares Billie's experience to her own personal journey. "As somebody who is divorced… there's all these challenges, even for the happiest of couples," she says. "So I can guarantee you that there's going to be tough times ahead for them."
Despite having few scenes together, Shahi opened up about reuniting with Demos for the second season of the hit Netflix series.
"We were pretty happy to come back and both of us love our characters so much," she shares. "I would've wanted to be with him more, only because I think just because we're in a relationship together and when you're working, the hours are pretty grueling, and so you really don't see each other as much if you're not there at the same time."
She adds, "I would've wanted to work with him more, so we didn't really get to work with each other this season that much."