Thailand is one of the most beautiful and relaxing tourist attractions. One night spent in Bangkok is enough to make anyone a humble and polite person. Reason behind is the overall environment of Thailand is not only charming but also spiritual, giving us a chance to get closer to almighty God. If on one hand we see various appealing buildings, mountains and green lands, then on the other hand Thailand has exceptional men and women. Here we have shared the list of top 10 most beautiful women in Thailand 2017.
[contentblock id=1 img=adsense.png]
Here are the top 10 most beautiful women in Thailand 2017:
10. Chalida Vijitvongthong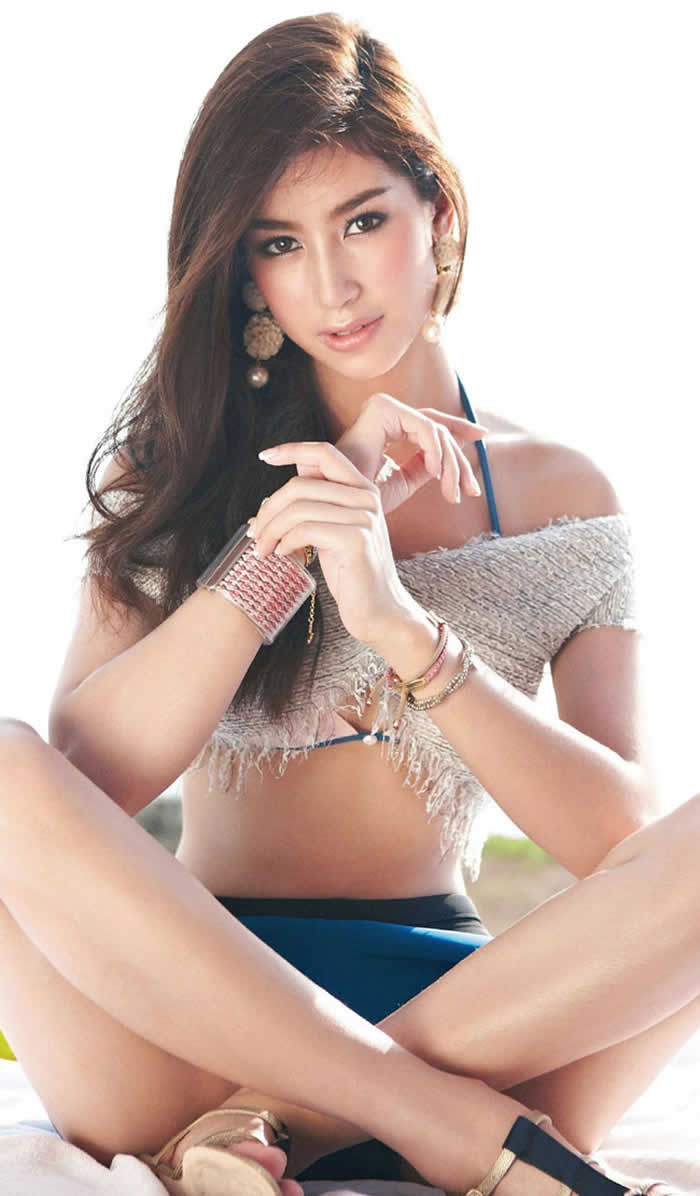 Chalida Vijitvongthong (born August 8, 1993) is a Thai actress and model. She is one of the prettiest females on the planet earth. Chalida is famous with her nickname Mint Chalida. This Thai beauty began career as a model in television commercials and her acting breakthrough was 4 Huajai Hae Koon Kao or 4 Hearts of the Mountain in Channel 3 as Cher-Aim. Here she worked with actor Prin Suparat and gained immense fame in no time. In 2011, Chalida united with Pathapee Leh Ruk co-star Prin Suparat and Urassaya Sperbund in Western style drama called Tawan Deard. She has been a part of countless television series, and also modeled for several big brands. In 2014, this adorable lady was seen in comedy drama Cubic playing the character of Ruthainak.
9. Farung Yuthithum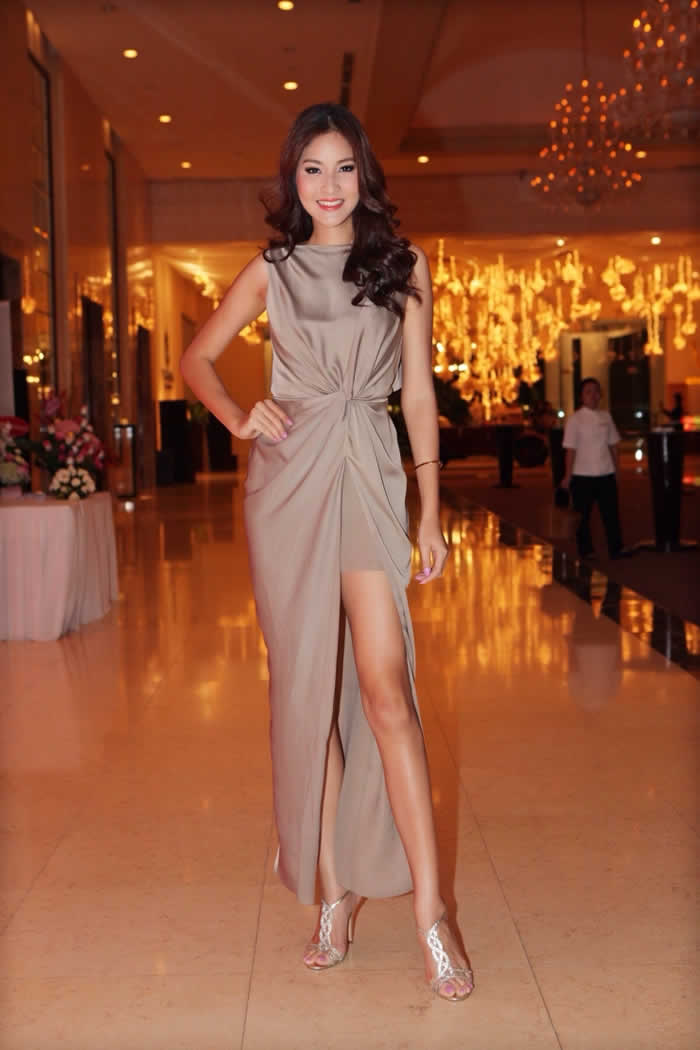 Farung Yuthithum (nicknamed Kwang) was born in April, 1987. She is a beautiful Pathum Thani, Thailand, female of the era. She is famous as an actress and model, and was the titleholders of the Miss Universe 2007 pageant and several others. She studied at the Rajamangala University of Technology Thanyaburi, Yuthithum. Farung won her first major pageant title in 2006 when she was named Miss U-League 2006. She has been gifted with various awards and beauty titles. Thanks to her charming personality and magnificent looks. She was the representative of Thailand in the Miss Universe pageant held in Mexico. This adorable lady also appeared on television, one of the shows is Sao 5.
8. Pitchanart Sakakorn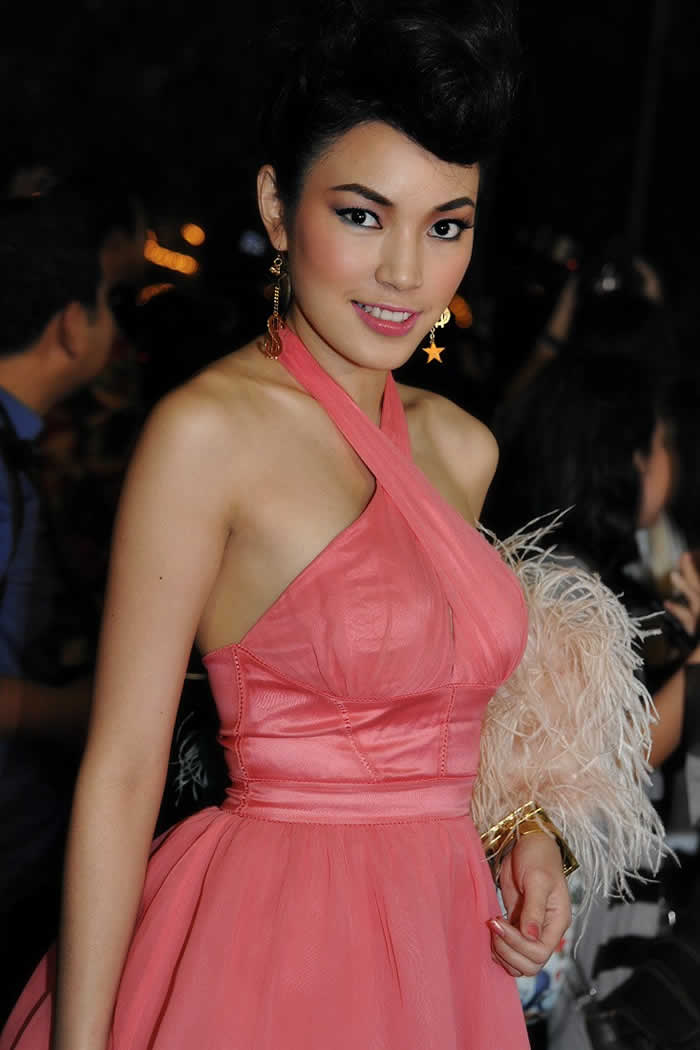 Pitchanart Sakakorn (born May 22, 1981 in Bangkok, Thailand) is an actress and model of Thailand. She has been famous for her superb performance in movies like Pattaya Maniac, Buppah Rahtree Phase 2: Rahtree Returns, and The Victim. This marvelous lady holds a bachelor degree which she got from the Assumption University. Her top movies are Butterfly in Grey (2002), Ghost Variety (2005), and Black Night (Segment, The Lost Memory, 2006). Pitchanart is truly a hard working lady. She is also one of sexiest Thai ladies as per FHM magazine.
7. Kanya Rattanapetch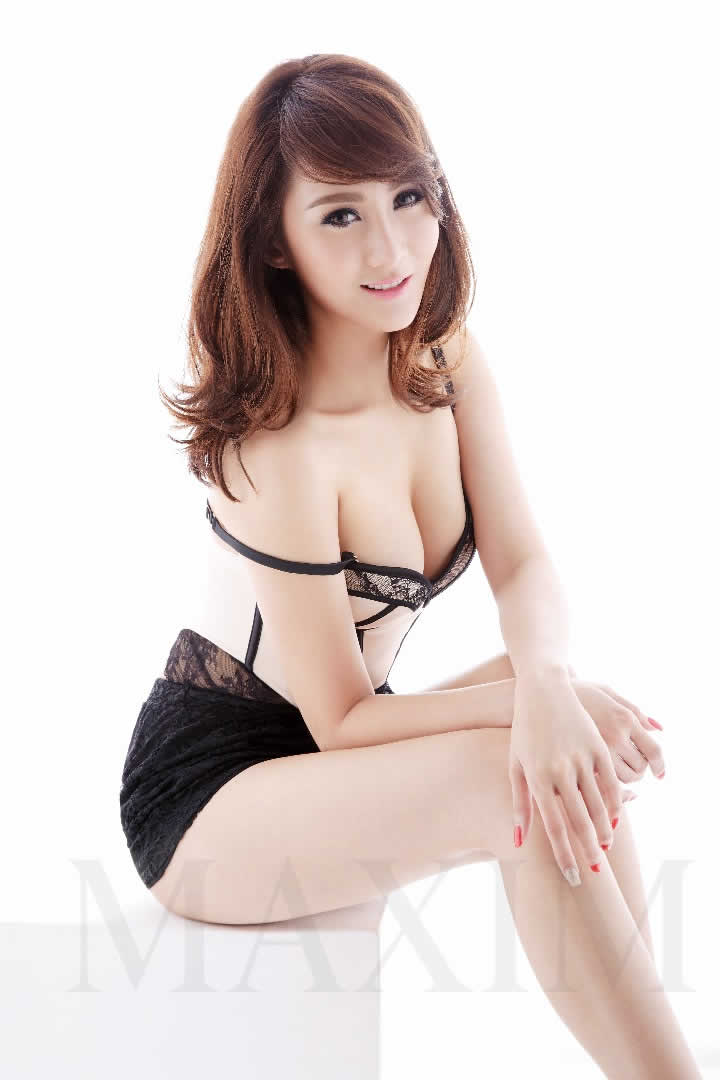 Kanya Rattanapetch (born November 2, 1989) is another remarkable lady from Thailand. She is a wonderful actress and model, best known for her role in the 2007 film, The Love of Siam as Ying. Kanya was born in Bangkok, and has studied at Bangkok University. She began acting career at the age of 14. She was first seen in 2005 Thai Horror Film Scared (Rab Nong Sayong Kwan) as Tarn. Apart from this, Kanya has worked as a fashion model. Her top movies are 4 Romance, Sick Nurses, Love of Siam, Pai In Love, and Who R U. This lady has done two music videos during her career.
6. Supaksorn Chaimongkol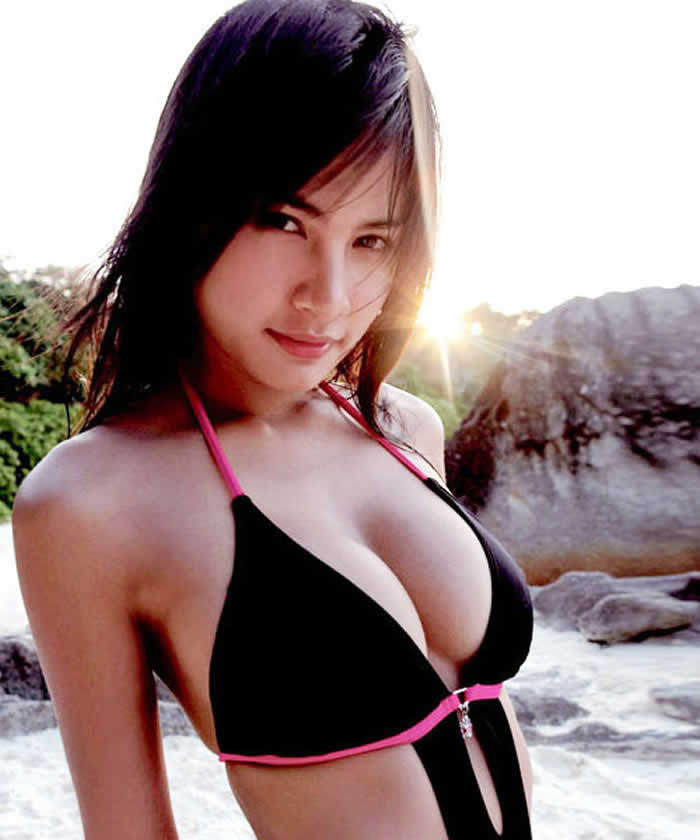 Supaksorn Chaimongkol (born December 2, 1982) is another gorgeous lady from Thailand. She is a supermodel and successful actress. Supaksorn is nicknamed as Kratae. Her top movie roles are Kunpan: Legend of the Warlord, Art of the Devil and Andaman Girl, all under director Thanit Jitnukul. In 2007, she starred in Chai Lai, and Brave. She owns exceptional acting skills. During 2008, Supaksorn was seen in Handle Me With Care, a romantic drama by Kongdej Jaturanrasamee. Her performance in the movies always made her bag several awards. She owns marvelous personality, and is known to be the style statement of several brands from Thailand. 
[contentblock id=2 img=adsense.png]
5. Cindy Burbridge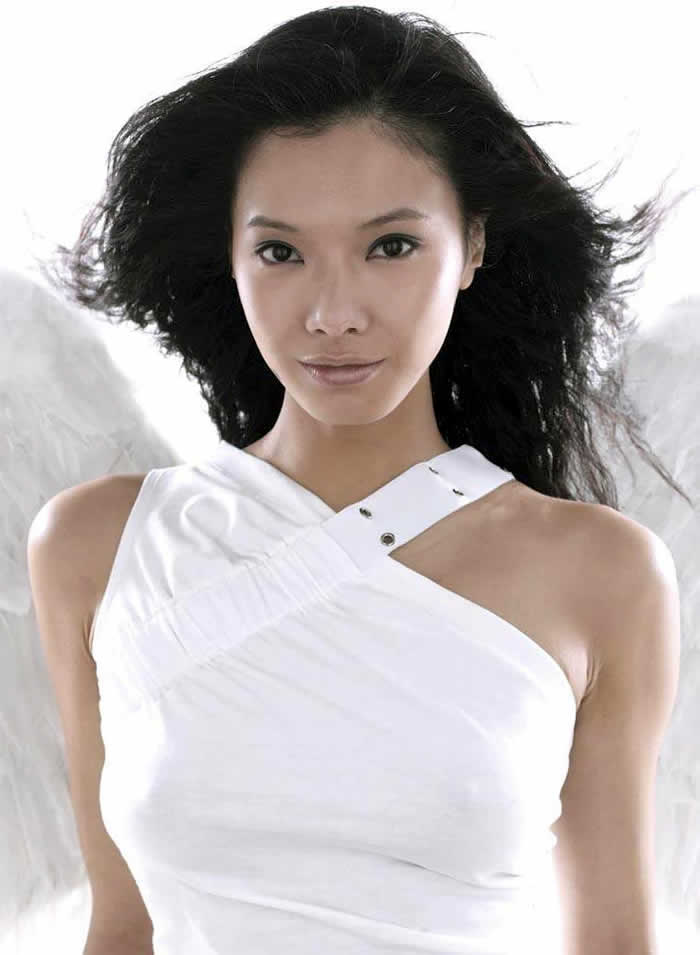 Cindy Burbridge (born Cynthia Carmen Burbridge on December 30, 1978 in Chonburi, Thailand), is one more wonderful and appealing Thailand female. She is famous as a model and actress. Cindy represented Thailand in the Miss World 1996 pageant. She has worked in various television shows as a host. She was raised in Pattaya. Her father was an American named as William Burbridge and mother was Thai-Indian-British named as Patricia. She completed graduation from the Bangkok University and majored in public relations. She married to actor Byron Bishop, in 2005, and has two children, Leila Carmen and Aiden William. Her top modeling campaigns have been of Chanel, Lux, Gucci, Fendi, Mazda, Omega Watches, and Nescafé.
4. Michele Waagaard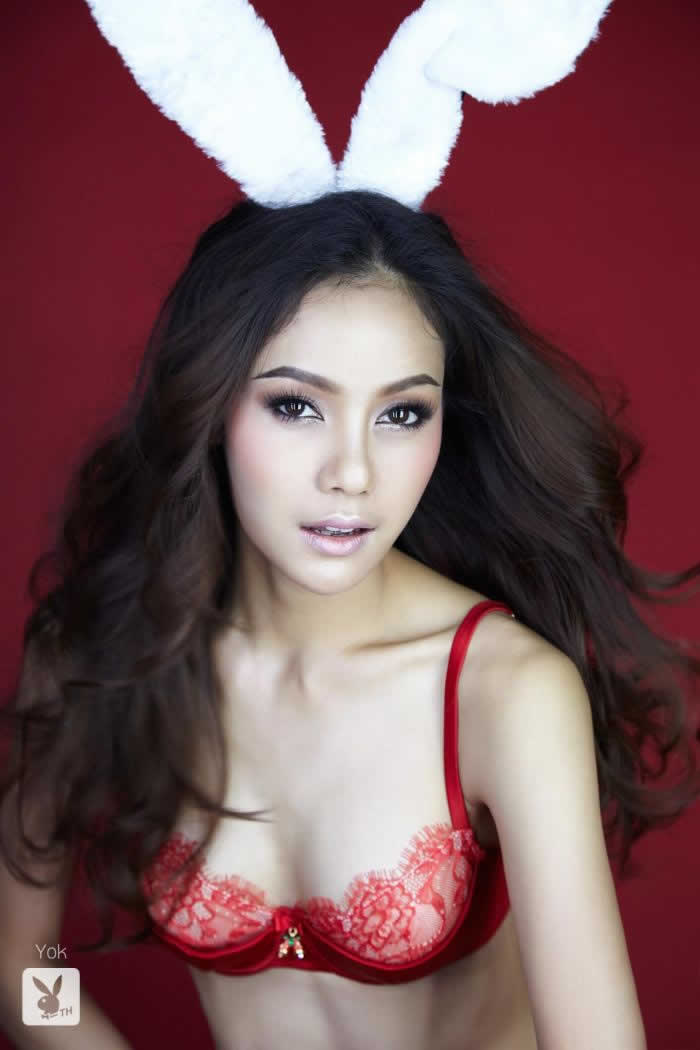 Michele Waagaard (born March 7, 1980) is a Norwegian-Thai female. She is a wonderful radio host and one of the most successful pop stars. In 1995, Michele was the winner of the title as Model of the Year for the Thai teen magazine The Boy. She attended the Bangkok Patana School, and holds degree in Communication Arts which she got from the Assumption University. This superb lady has appeared in music videos for stars such as Bird Thongchai McIntyre, Raptor, Fly, U.H.T, Maew Jerasak and others. In 1996 she worked with Grammy Entertainment. She teamed up with three other girls and released two albums called JAMP and Bungorn.
3. Patchrapa Chaichua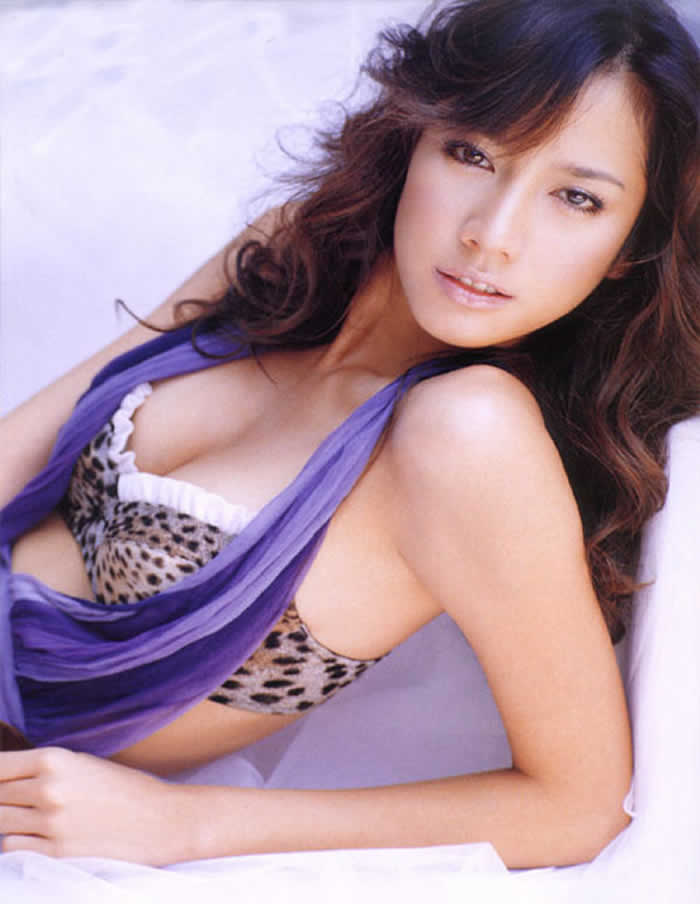 Patchrapa Chaichua (born 5 December 1978), is nicknamed as Aum. She is a hot and very beautiful Thai female. She joined the entertainment industry in 1997 after winning the contest named as HACKS. She has been a part of various television series, one of them which brought her to the spotlight was So Sanae Ha in 2003. She played the lead role of Pralee. She won the 2003 TOP Award for Best Leading Actress. She also got TOP Award in 2005 for Pleung Payu which also starred Tana Suttikamol. Since then, she gave various hit television series and movies to her national and international fans. This lady modeled for magazines like FHM, and others.
2. Paula Taylor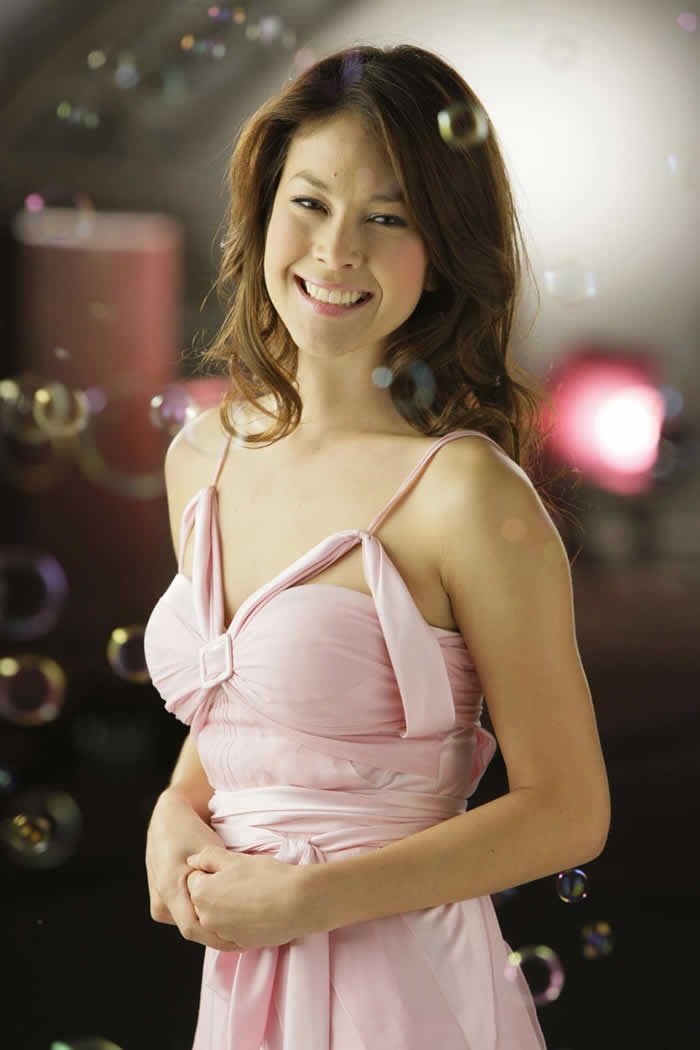 Paula Taylor (born as Punlapa Margaret Taylor on January 20, 1983) is a Thai-British actress, model and presenter. She was born in Chulalongkorn hospital, Bangkok, to British father and Thai mother. She was raised in Perth, Australia. She moved to Brisbane at the age of 9 when her parents got divorce. Paula began modeling career with small commercials and gradually appeared in Thai movies. She then became a VJ for Channel V Thailand. She married to television producer Tanawat Wansom, but this wedding didn't last for long. She was seen in Hollywood movie of 2011 named Hellgate. She is now married to Edward Buttery.
[contentblock id=1 img=adsense.png]
1. Sonia Couling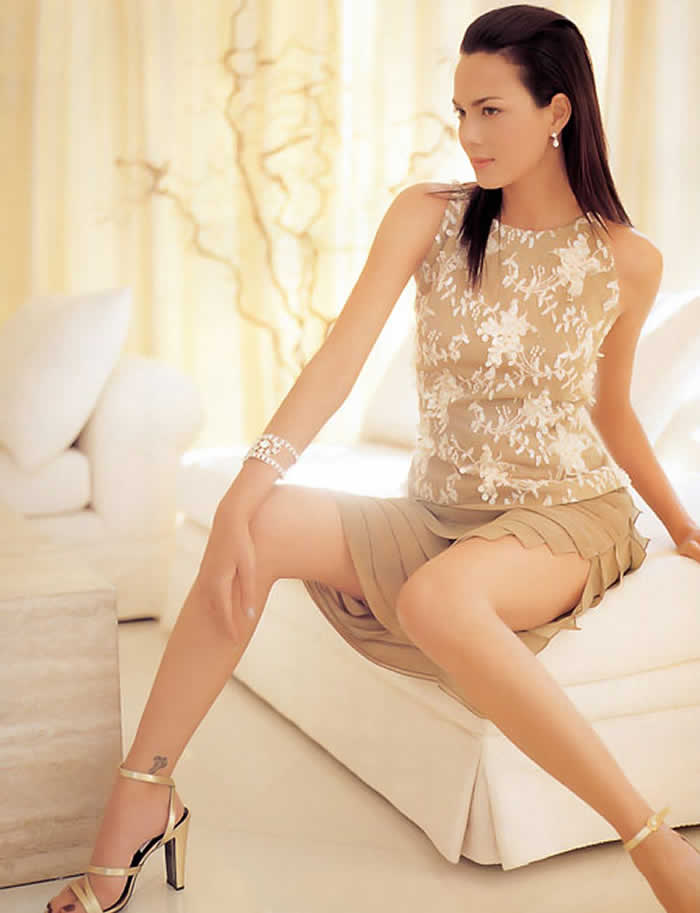 Sonia Couling (born June 18, 1974 in Bangkok), is a famous fashion model and television presenter. She has been the cover girl of countless magazines. Sonia produced and hosted Thailand's Next Top Model in 2005. She is Eurasian. Her father was English and mother was Thai. She is fluent in both English and Thai languages. She began modeling in a Seven Up advertisement at the age of 13. She has worked with international brands like Olay, Nivea Visage, and L'Oreal. Her top movies are The Mark, The Mark: Redemption, and A Stranger in Paradise (film).