She was slammed by some fans on social media after she transformed into the Virgin Mary for her latest Kimoji. But Kim Kardashian, 36, seemed unfazed by the criticism as she stepped out in a little black dress featuring what appeared to be an image of the religious icon on her chest.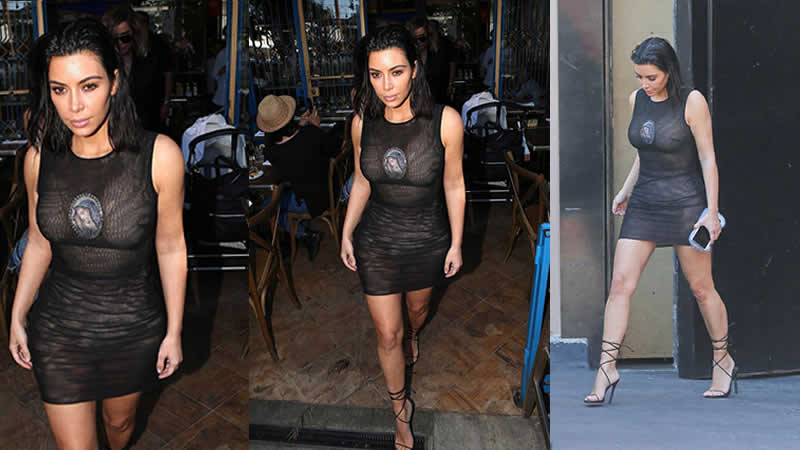 The reality star showed off her figure in the racy number, which was both slightly sheer and skintight, while leaving a photo shoot in LA on Thursday. Her and the Kardashians are celebrating 10 years on TV together.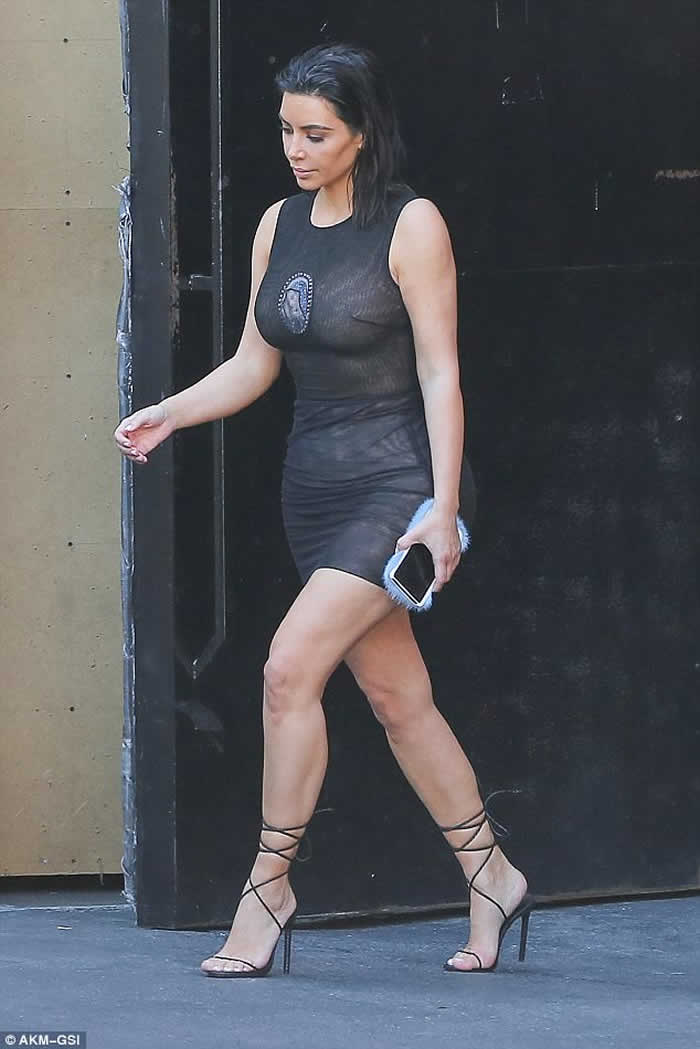 The beauty's short raven locks were styled in a messy fashion as she accessorized with cute strappy sandals and a phone case by Wild and Woolly. The short black dress showed off the mother-of-two's sensational figure and tiny waist.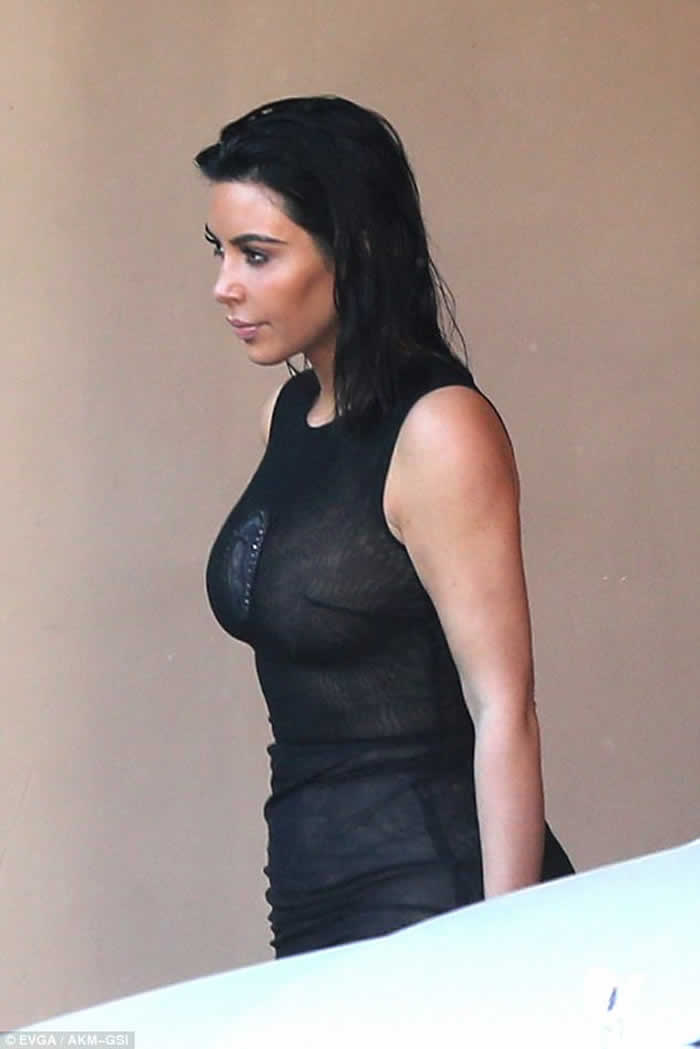 Khloe was also there wearing a pair of over-the-knee black boots with her short choppy blonde locks styled in waves. Meanwhile Kim angered her fans today by transforming herself into the Virgin Mary for a new Kimoji.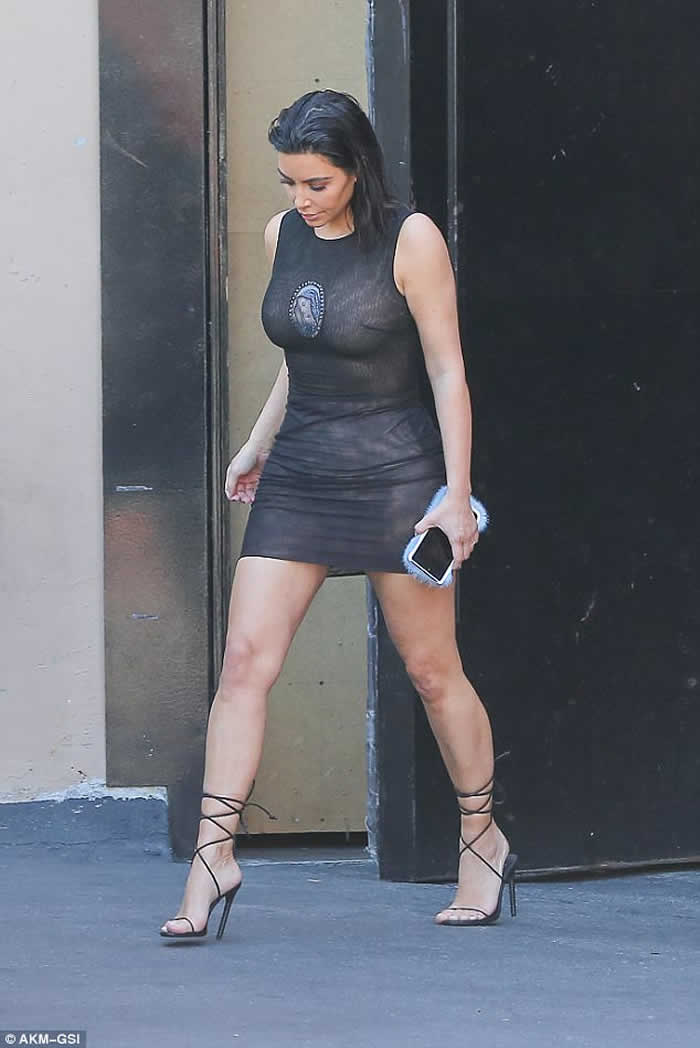 The reality star unveiled the image on her Kimoji Instagram page on Thursday and her fans wasted no time in expressing their displeasure at the new emoji which they called 'disrespectful'. Making matters worse, the colorful image is animated so it blurs in a psychedelic fashion, in honor of 420 – also known as Weed Day.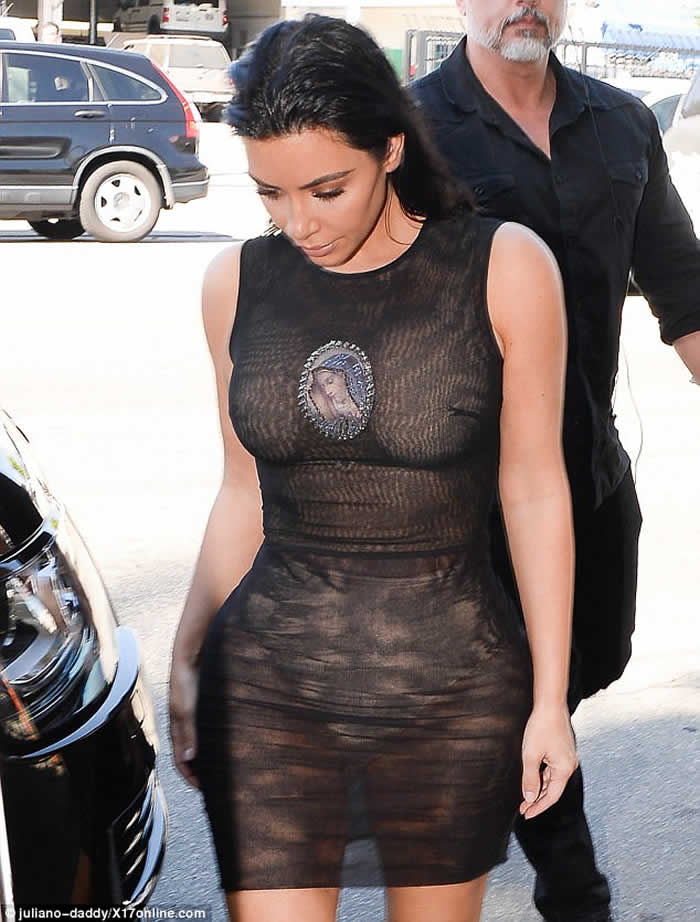 Kim's face is seen superimposed onto the mother of Christ with a fiery halo around her head and a wreath of flowers at her waist. The icon seemingly floats against the backdrop of a blue sky with clouds. The mother-of-two didn't caption the Kimoji but simply linked to 'kimoji.com' taking users to a page offering Kim and marijuana theme merchandise.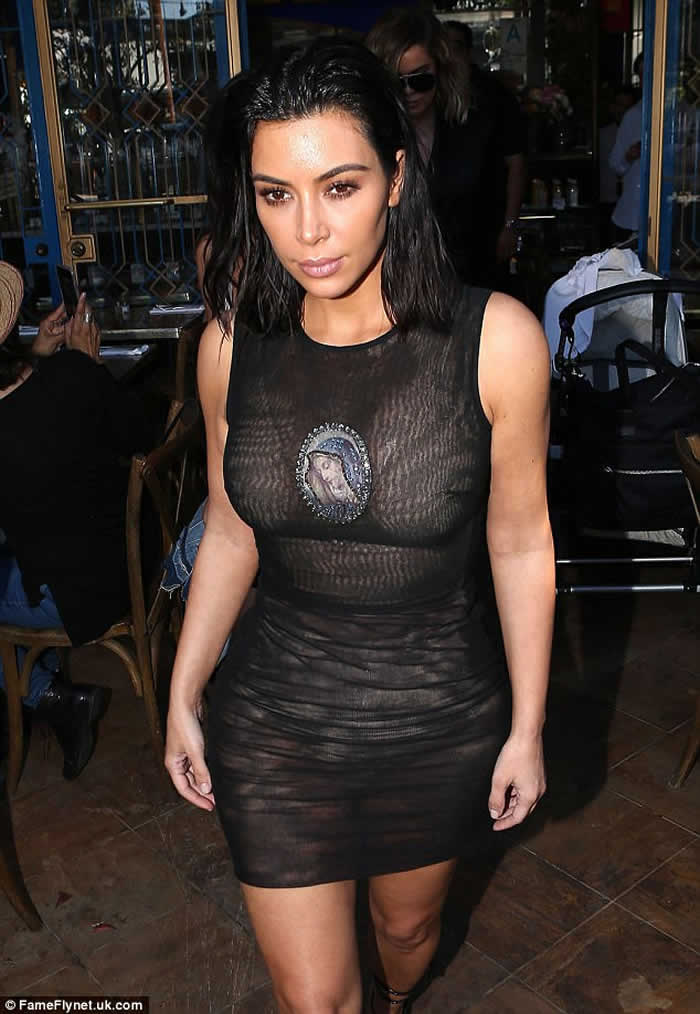 Via: Dailymail