WHOOPI Goldberg suddenly grabbed her heart on live tv earlier this week. The View host admitted that her "heart was palpitating" at one point. On Monday's show, the panel discussed whether or not presidential candidates should sign a party loyalty pledge.
The women had differing views but kept the conversation civil. Whoopi was given the floor after most of the panel had spoken. "I don't want anybody to have to prove their loyalty," she said. "You either are or you're not. And your voting will let me know where you stand."
Whoopi continued: "If you get behind me. If I'm the." She chuckled as she clutched her heart. "I don't want to say something. My heart is palpitating," he joked. "But, if I'm the Republican nominee and you're not a fan, you're going to talk up somebody else. That's how it works," she finished according to The Sun.
BLAME GAME
Whoopi returned to The View the next day after being absent for a week due to the flu. She blamed one of her co-hosts for "getting her sick" during an awkward live segment. As Whoopi recovered from her illness, there were five chairs at the desk once more. She started the show with a greeting as the women sat down.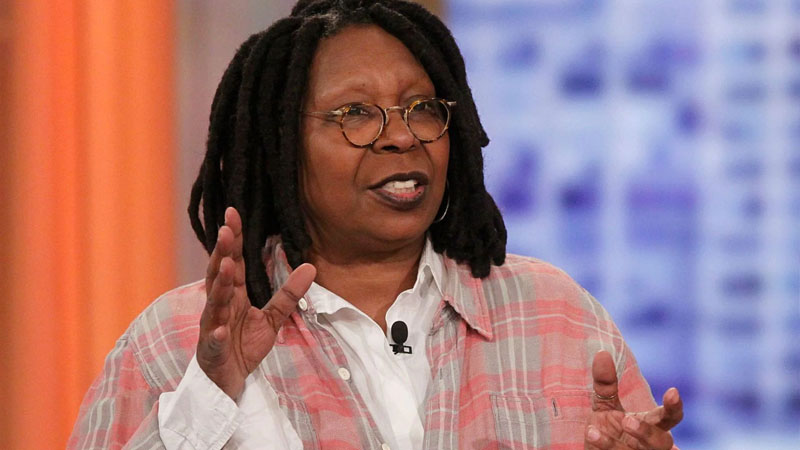 "Well, hello. Welcome to The View. It's nice to be back," the 67-year-old said. "It's nice to have you back," Ana Navarro said off-screen. "Yes, it's nice to have you back," Alyssa Farah Griffin chimed in. Sara Haines drank whatever was in her cup and said: "We missed you."
Whoopi then snapped back at her: "Well, I don't know if I'm talking to you." As the moderator laughed, Sara set her mug down and nearly spit out her water. "Are we blaming me?" Sara asked as she reached a hand over to touch Whoopi's arm. "Well, no. You know," Whoopi said.
Sunny Hostin spoke up and said: "Well, you did have that weird cold." "I did have a cough," Sara said. "And a little cold," Whoopi interjected. "And when you were gone, Ryan goes, 'thanks, Whoopi's out,'" Sara continued. Whoopi then added that people should still be careful about wearing masks because the flu "flew right in." She went on to say that if she had to get it from anyone, she was glad she got it from Sara.