With another month of sales in the books, the auto industry is continuing to see positive momentum. Overall sales are holding steady at a 5.4 percent increase over the first four months of 2014. There were a few standouts in April Jeep was the fastest-growing volume brand with sales up 21 percent year over year, and Subaru announced its 41st consecutive month of year-over-year growth. General Motors, Ford Motor Company and Chrysler/FCA group were all up for April 5.9 percent, 5.4 percent and 5.8 percent, respectively. Here's a look at the best-sellers in America after four months of sales, according to numbers compiled from individual auto manufacturers and sales reports.
[contentblock id=1 img=adsense.png]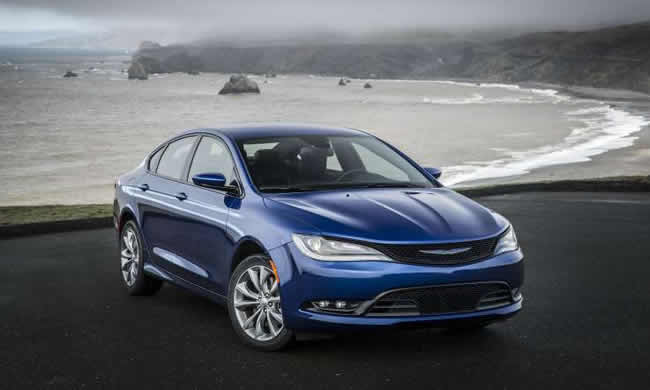 CHRYSLER 200
YTD Sales: 68,002
Vs. 2014: 96.0%
Chrysler completely redesigned the 200 for 2015, and based on its stylish exterior and premium-looking interior, it's no surprise this entry model is seeing such a healthy sales increase so far this year. In addition to its good looks, the 200 is the first midsize sedan with a standard 9-speed automatic transmission, which helps it achieve an expected 36 mpg. The 200 also offers all-wheel drive — an uncommon feature in the midsize sedan market.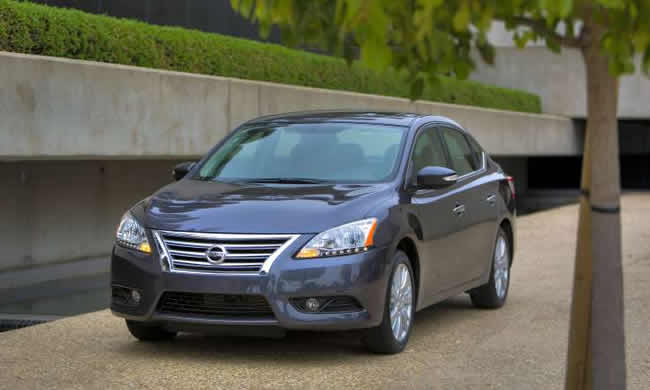 NISSAN SENTRA
YTD Sales: 68,085
Vs. 2014: 24.1%
Currently in it seventh generation, the Sentra small sedan has not changed much since 2012, but has nevertheless seen excellent sales growth so far in 2015. Chalk up some sales to Sentra's excellent value, featuring such items as a standard USB connection port, Bluetooth hands-free connectivity, illuminated steering wheel audio controls and cruise control.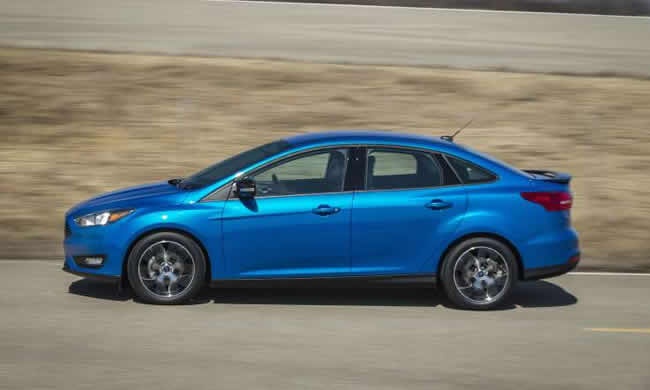 [contentblock id=2 img=adsense.png]
FORD FOCUS
YTD Sales: 71,094
Vs. 2014: 0.1%
Sales of the Focus dropped slightly in April 2015 vs. April 2014, but it still remains the 18th best-seller in America. With engines ranging from the efficient 1.0-liter EcoBoost to the powerful 252-horsepower EcoBoost found in the ST, the Focus is a great small-car option. Focus is generating some excitement among enthusiasts, given Ford's announcement that the 320-plus horsepower Focus RS will be coming to America soon.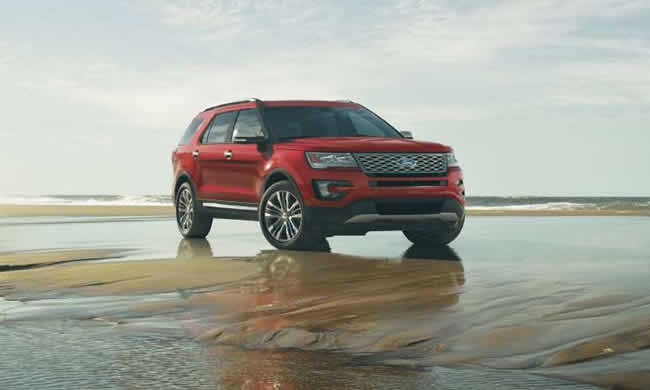 FORD EXPLORER
YTD Sales: 77,551
Vs. 2014: 20.1%
Although Ford has seen only modest overall sales growth so far in 2015, the company fielded five of the top 20 best-sellers, and Explorer is clearly doing its part to grow sales for the company. With an increase of more than 20 percent year over year, the 7-passenger crossover should see even better sales later this year when the revised 2016 model arrives in showrooms.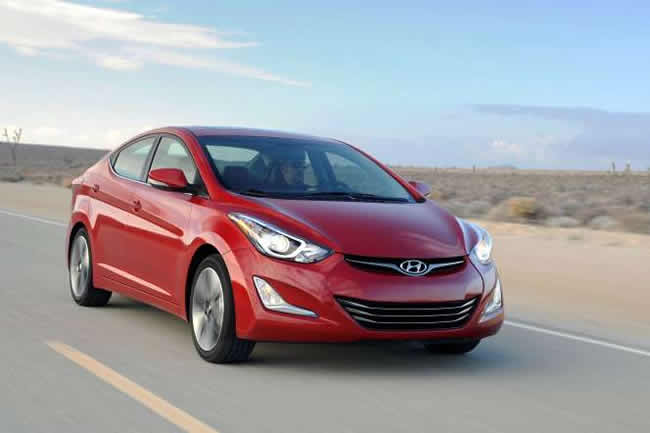 HYUNDAI ELANTRA
YTD Sales: 78,653
Vs. 2014: 7.1%
In 1998 Hyundai did not even sell 100,000 vehicles in America — but the Korean company completely turned around and is now selling more than 700,000 vehicles each year. Elantra is the company's sales leader, and not only was April 2015 its best sales month ever with an 8.3 percent increase over April 2014, it was the best sales month for Hyundai — ever. The stylish compact sedan or hatchback is a great value, offering up an impressive list of standard equipment, good fuel economy and Hyundai's 10-year/100,000 mile warranty with five years of complimentary roadside assistance.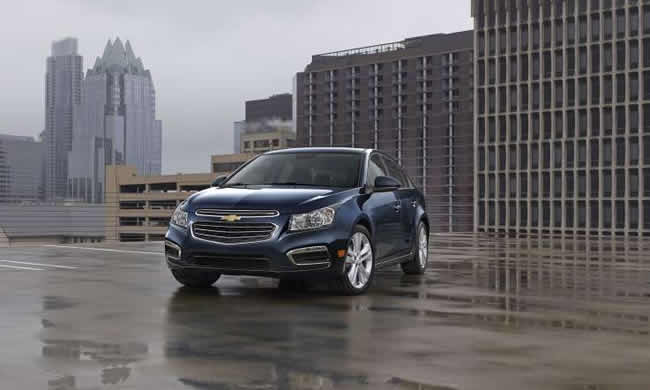 CHEVROLET CRUZE
YTD Sales: 81,539
Vs. 2014: -6.2%
The only passenger car on this list from General Motors, the Cruze is one of the most successful small cars the Detroit-based automaker has ever delivered, with more than three million sold globally since its launch in 2010. The Cruze receives a slight face-lift for 2015, as well as high-tech features including OnStar with 4G LTE and a standard built-in Wi-Fi hotspot. Chevy's small sedan did have a slight drop in April sales compared to the same month last year.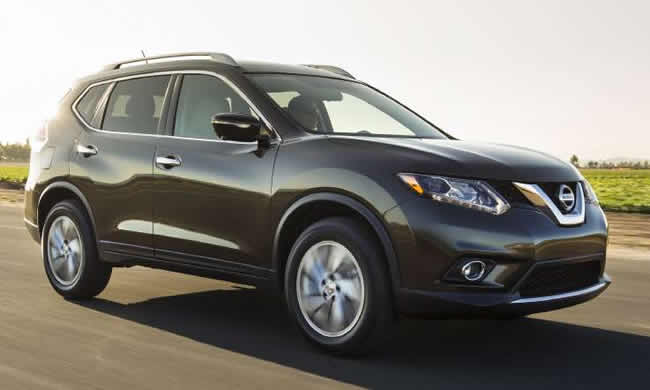 NISSAN ROGUE
YTD Sales: 86,253
Vs. 2014: 31.7%
Nissan's small crossover was redesigned in 2014, so the company has to be happy about a sales increase of more than 30 percent in the second year of the new generation's sales, as well as an impressive 44.5 percent increase in April sales year over year. Rogue features a 170-horsepower 2.5-liter 4-cylinder engine, and with its advanced Xtronic transmission with Eco mode, it gets EPA fuel economy ratings as high as 33 mpg.
[contentblock id=3 img=gcb.png]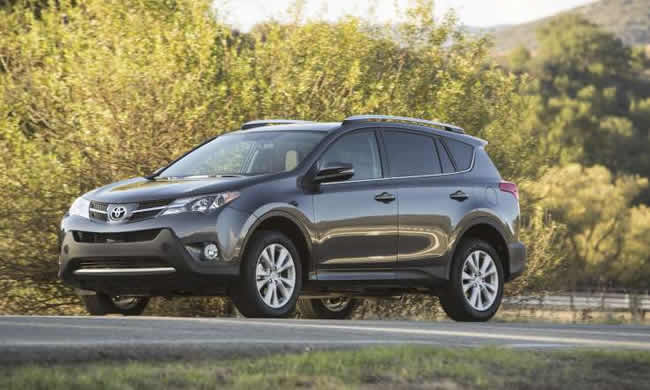 TOYOTA RAV4
YTD Sales: 89,924
Vs. 2014: 25.1%
The RAV4 is moving into its third year of the current generation, which makes the 25 percent increase year over year even more impressive. With carlike comfort and handling combined with the utility of an SUV, the stylish RAV4 solidifies its place in the top 20. Look for an all-new RAV4 — including the first RAV4 Hybrid — to arrive in showrooms this fall.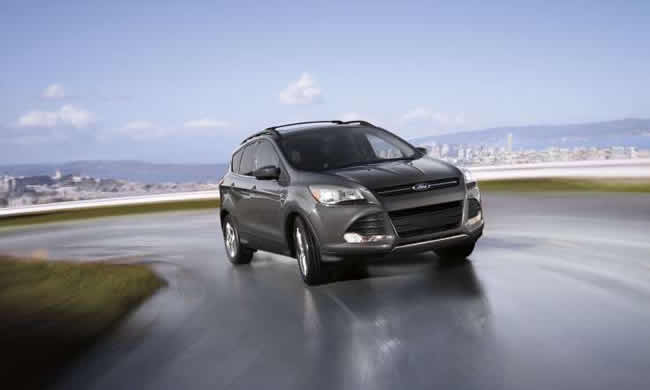 FORD ESCAPE
YTD Sales: 93,042
Vs. 2014: -3.0%
This small 5-passenger crossover from Ford continues to hold its own in sales; especially notable since it's been a few years since its last update. Available with the fuel-efficient EcoBoost powertrain as well as innovative features such as a hands-free tailgate, the Escape remains Ford's best-selling SUV.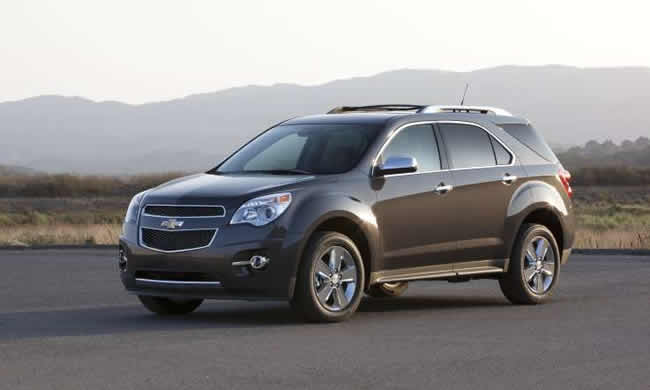 CHEVROLET EQUINOX
YTD Sales: 94,469
Vs. 2014: 23.7%
April 2015 marked record crossover sales for General Motors, and the Equinox played a big part —the small crossover also had its best month ever. One of three Chevrolet models among the top 20 best-sellers, the Equinox is holding its own in the very competitive compact SUV market, and has seen five years of record sales since the second generation launched in 2010. Chevrolet is hoping this trend continues when an updated 2016 model goes on sale later this year.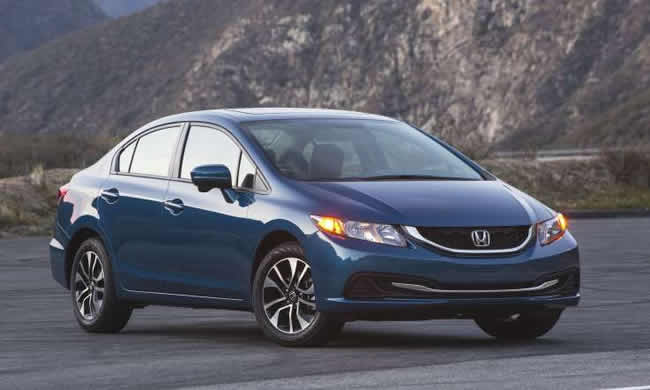 HONDA CIVIC
YTD Sales: 95,102
Vs. 2014: -3.7%
The Civic is one of three Hondas among the 20 best-sellers. Although sales of the compact sedan and coupe have been declining, there was a modest increase in April 2015 vs. 2014. The Civic was refreshed in 2014, but that did not provide the boost in sales Honda was anticipating. Perhaps Honda will have more success with the all-new Civic that was shown in concept form at the 2015 New York Auto Show and will go on sale later this year.