1. Upgrade the Protein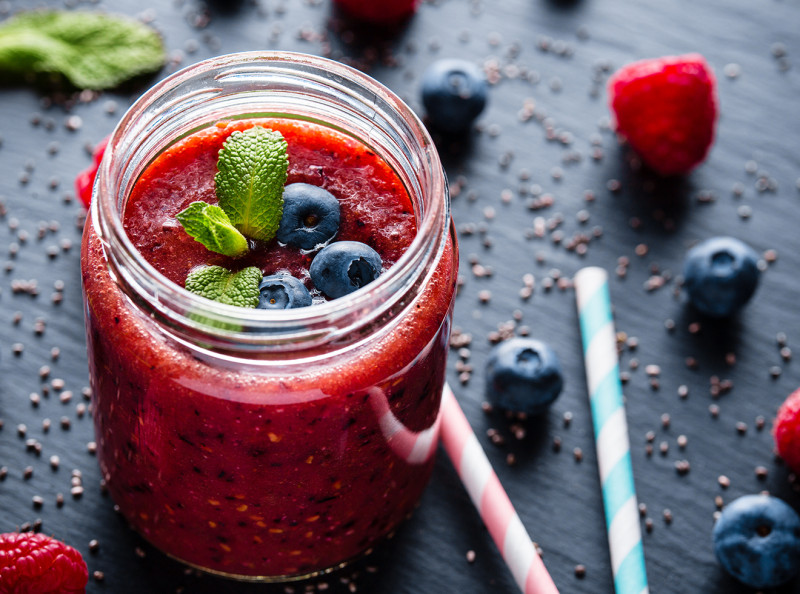 That tub of powder isn't the only avenue to muscle building.
[contentblock id=1 img=adsense.png]
WHITE BEANS
Buy the canned kind, drain, and blend in a half-cup. "They make smoothies creamy and add 10 grams of protein but don't affect flavor," says Willow Jarosh, a registered dietitian in New York City. And that serving has a quarter of your fiber for the day.
POWDERED PEANUT BUTTER
Found alongside jars of peanut butter at the grocery store, this is made of dried, ground peanuts with the fat removed. It's much tastier than chalky whey or vegan powder. A quarter-cup has 10 grams of protein, plus peanuts contain folate, a vitamin that may help your heart.
PASTEURIZED EGG WHITES
Raw eggs harken back to the muscle building of yesteryear, and for good reason. They're a nearly pure protein that's easy for your body to process. Buy the cartons of liquid egg whites, which are next to the whole eggs; they're safe to eat uncooked because of the pasteurization, Jarosh says.
2. Swap Out the Bananas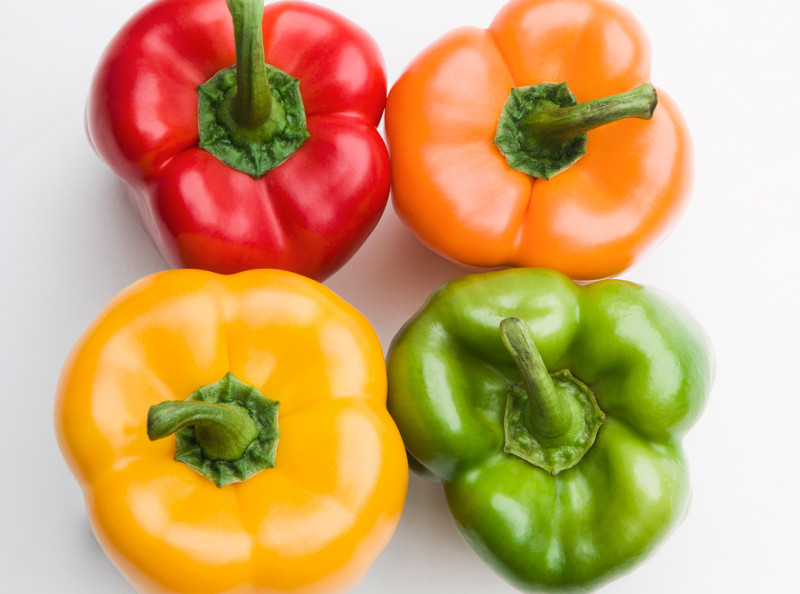 The fruit's a smoothie staple for its texture, sweetness, and nutrition boost. But frankly, it can get boring.
[contentblock id=2 img=adsense.png]
CAULIFLOWER
Steamed, chilled cauliflower acts as a smoothie thickener, giving it a milkshake-like consistency that picks up the flavors around it. And it's got a hefty helping of vitamin C—an antioxidant—and some fiber, too.
CARROTS AND BELL PEPPERS
Throw them on a roasting pan and cook until soft, which draws out their natural sweetness, Jarosh says. (As far as peppers, the yellow, orange, or red ones work best.) All contain beta-carotene, a vitamin that helps with eye health and keeps your skin looking good.
SWEET POTATOES
They've got the same amount of potassium—a muscle-helping mineral—as bananas, and they may help lower cholesterol, too. Use half of a large, roasted and refrigerated sweet potato, or a half-cup of frozen sweet potato cubes. This swap will make your smoothie thick, so trade straw and glass for spoon and bowl.
3. Ditch the Sugar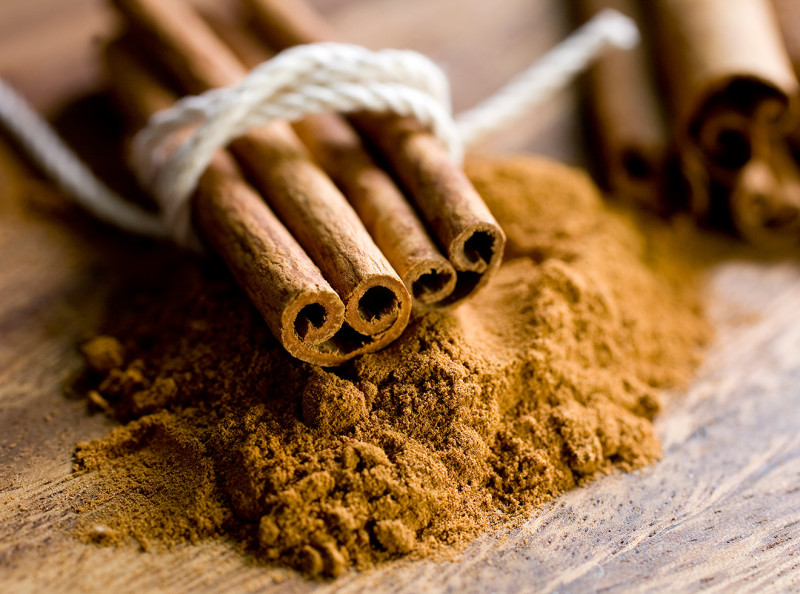 Without using agave syrup, honey, or dates, you can change the flavor profile altogether.
SPICES
A pinch of cinnamon (or a few drops of vanilla extract) can trick your taste buds into thinking you're eating something sweet without a gram of sugar, since our brains associate these flavors with baked goods, Jarosh says. And cinnamon may help regulate blood sugar.
[contentblock id=3 img=gcb.png]
HEAT
Take a cue from adult beverages, like spicy margaritas and Bloody Marys, and add some heat to your smoothie. Mango and chocolatey ones pair well with a dash of cayenne, and add a few slices of jalapeño to your green smoothies, says Ashley Lonsdale, chef and recipe developer for the smoothie delivery service Daily Harvest. And research suggests that spicy foods may help curb hunger, so a fiery a.m. smoothie can make you less likely to seek out second breakfast.
HERBS
Toss in a handful of fresh leafy herbs for a savory beverage and a dose of antioxidants. Cilantro jibes with vegetable-based smoothies, basil with fruity ones, and mint if your ingredients include chocolate, green tea, or coffee.