2022 is already starting with great success, as Greubel Forsey is launching the first piece of their new collection for next year.
While the watches from this brand are always exceptional, the Balancier S2 is a bit more. It continues the legacy of complex sports watches that the brand founded with its predecessors GMT Sport and Balancier S. What the brand did with this watch was distill the best parts of the original balancer to make it even purer.
Greubel Forsey describes the Balancier S2 as the new flagship. That says a lot not only about this watch but also about the future of the brand, as Greubel Forsey already has such high standards.
Greubel Forsey first tried to improve the legibility of the Balancier S2 by giving it a gray or black background with a matt effect. This is applied manually so that the hands and twelve-hour indices come into their own.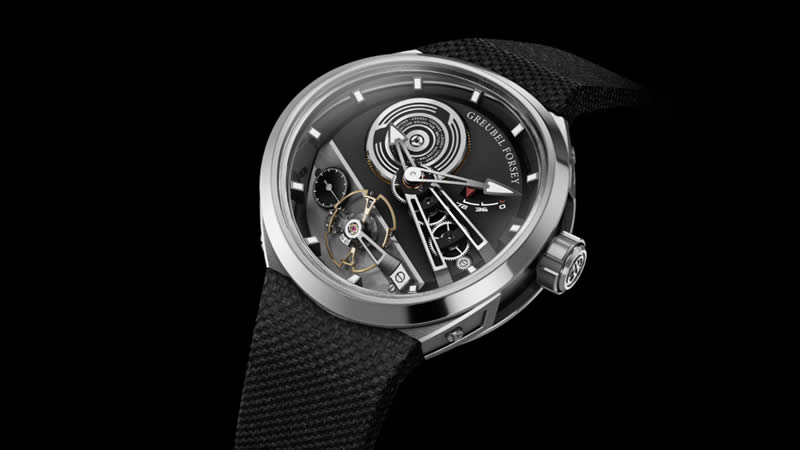 It is also interesting that Greubel Forsey has enlarged the Balancier S2 compared to the previous model. The watch is now 46.5 mm in diameter.
That sounds incredibly big, but the case is not only curved, it is also made of titanium. This means that it can also be worn comfortably on rather modest wrists.
The titanium bridge, which turns the wheelset into a skeleton, is also included for the first time. This gives the watch more character and a cleaner look.
While the Balancier S2 comes on a rubber strap with a textured surface, true connoisseurs will undoubtedly prefer the beautiful titanium bracelet that the brand offers as an option.
From 2022 to 2025, Greubel Forsey will only produce 88 of the new Balancier S2 with an anthracite gray dial, a total of 22 and 64 with a light gray background. More than CHF 200,000.