Fat cutter drinks! Sounds a bit violent doesn't it? Well in this case, not really, because we're trying to cut excessive fat as much as possible. Losing weight isn't the easiest task and there're tons of different approaches. However, in this post you are going to learn 10 fact cutter drink recipes for weight loss that will help you reach your ideal body weight. Not only will they help you shed some pounds but also fight inflammation, boosts  your immune system and enhance your digestive process. By just drinking these fat cutter drinks you will get these benefits. They include some of the best vegetables and herbs that the planet produces.
[contentblock id=1 img=adsense.png]
So without further ado let's jump right into it.
1. The Minty Lemon Detox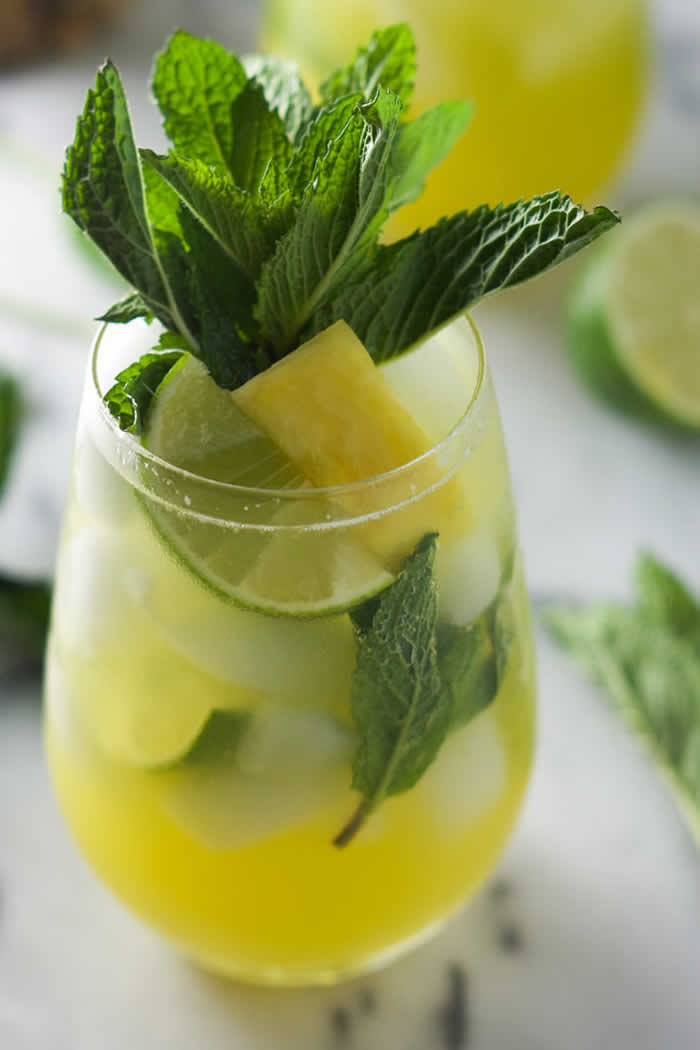 Every ingredient in this drink is geared towards melting as much fat as possible. It contains green tea which is super powerful for burning fat. It also has mint which will add some zesty sweetness to the drink without the need for sugar. Last but not least, one of the most important ingredients, lime. This will help not only with you weight loss, but with relieving pains and aches.
What you will need
1 Lime

1 Green tea bag

1/4 Cup of mint leaves

Water
How to make it
Fill a clean large mason jar with 25 ounces of water and then add the green teabag.

Put it in the fridge for about 25 minutes.

Slice up the lime and mint and place it in the water.

Take out the green tea bag and cover the jar again and put it in the fridge for another 25 minutes.

Now drink and enjoy.
2. The banana fat cutter smoothie drink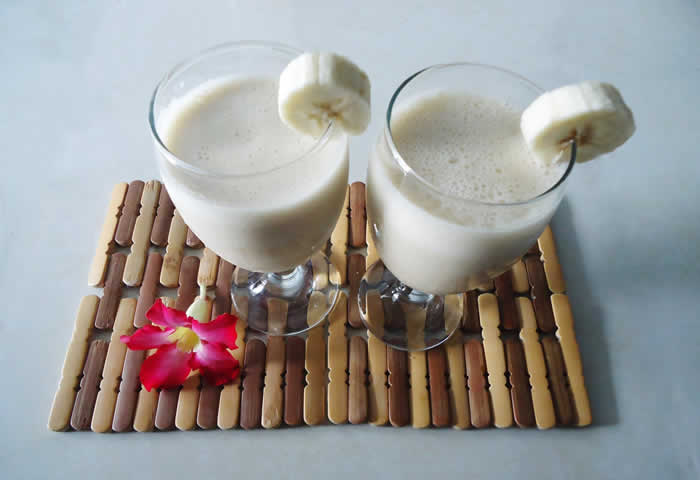 This is a fantastic banana juice that will help you burn stomach fat pretty efficiently. If you consume this drink on a regular basis throughout the week you will see some results. Banana contains a lot of potassium which means they can build strong muscles and has the ability to remove dead toxins from your body.
What you will need
1 Orange

1 Banana

1/2 Tsp of ginger powder

2 Tbsp of whey protein powder

1 Tbsp of flax seeds

1 Tbsp of coconut oil
How to make it
What you will do is mix all the ingredients in your blender and pour it in a clean glass with some ice cubes, drink and enjoy. The best time to drink this is in the morning as it's very nutritious and will give your body the necessary health benefits throughout the day.
3. The berry fat flusher drink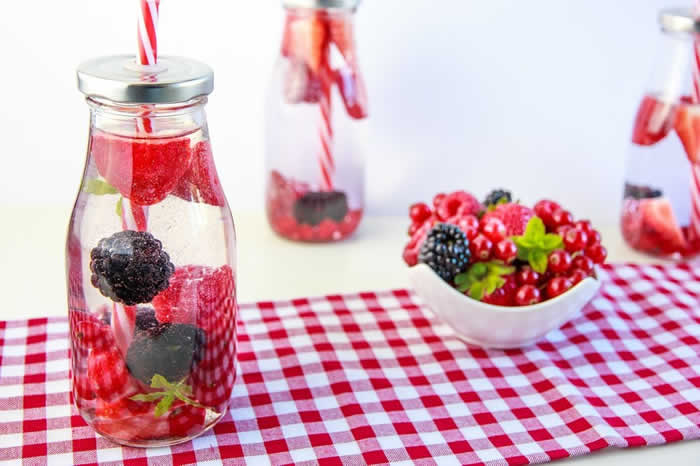 This drink has the necessary detox boost that will help to speed up your metabolism which will result in weight loss.
What you will need
4 Raspberries

4 Blueberries

8 Oz of water

4 Slices of cucumber

Ice
How to make it
Place all the ingredients in a clean glass jar with water and put it in the refrigerator for 30 minutes.

This gives it time for the water to extract the properties from the fruits and cucumber.

Serve with ice and enjoy.
4. The berry lemon apple cider vinegar drink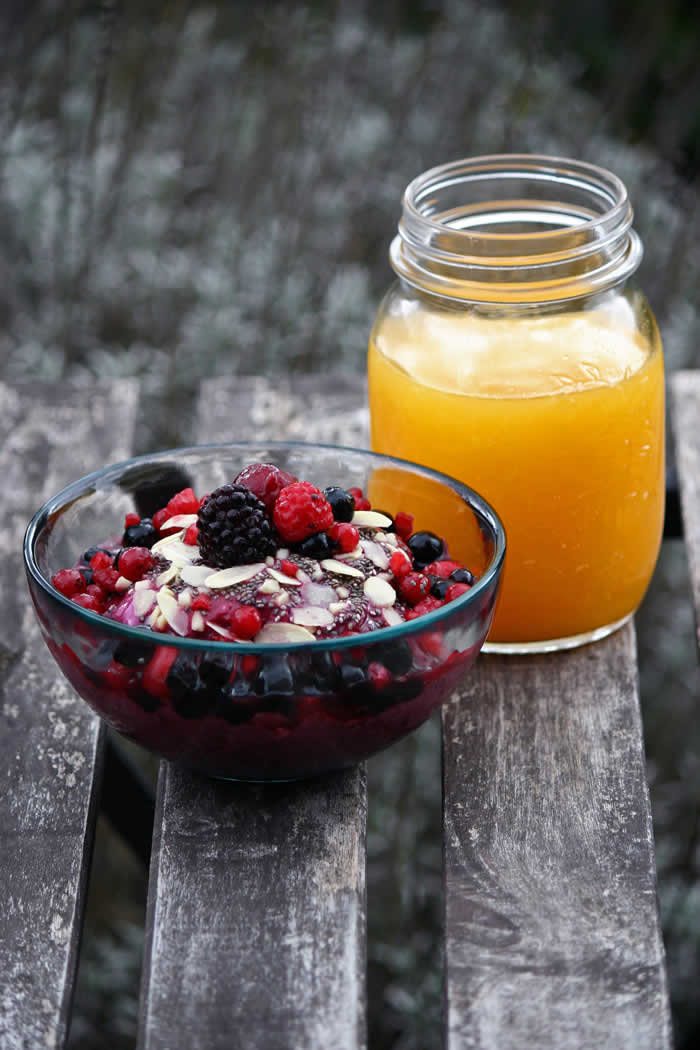 This is one of the healthiest drinks as it will help you to lose weight, stabilize your blood sugar levels and boost your energy and as well as prevent heartburn. Not to mention one of the best performing ingredients is the apple cider vinegar. This is proven to help with weight loss as it flushes out toxins and balances out your glucose levels.
What you will need
1 Tablespoon of apple cider vinegar

1 Tablespoon of lemon Juice

2 Tablespoons of fresh frozen berries

Water and some ice
How to do it
Place the berries at the bottom of the cup. If you plan to sweeten this drink use honey.

Mash the berries and honey together with the back of the spoon.

Add the apple cider vinegar and lemon juice. Then you will fill the cup with ice and add enough water to fill the rest of the cup.

Stir for about one minute, drink and enjoy.
5. The cellulite and fat cutter juice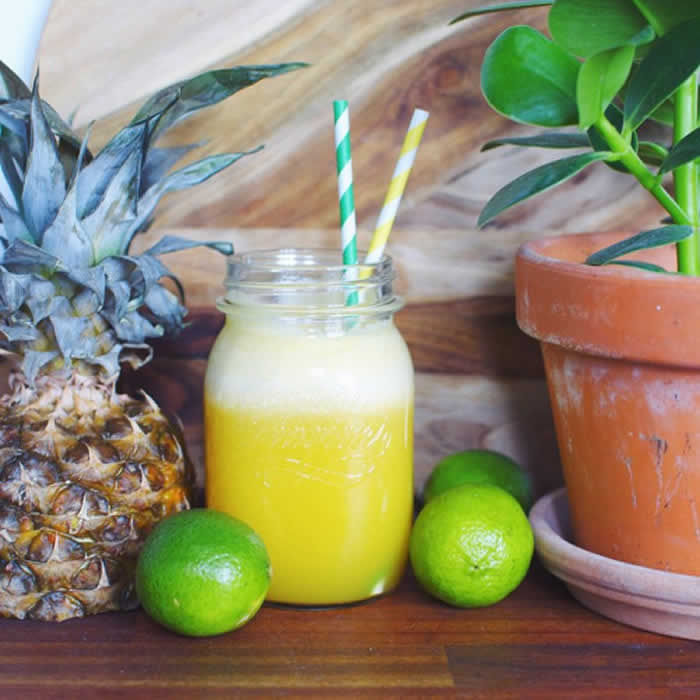 This amazing drink will definitely improve your life. Hydrating your body with this nutritional drink will do benefits not only for weight loss, but also your skin, hair, eyes, nails and even your emotional thoughts. But it also does a fantastic job at eliminating visible cellulite. It has anti-cancer properties as it contains high levels of vitamins C and A.
[contentblock id=2 img=adsense.png]
What you will need
1 Lemon

2 Limes

1/4 Medium pineapple

5 Grapefruits

Small handful of ginger
How to do it
Peel the grapefruits but do not cut the white part away as it contains tons of nutrients.

Do the same for the lemon, pineapple and limes.

Now you will juice the grapefruit, lime, ginger and lemon. Juice the pineapple last.

After juicing, pour it over some ice drink and enjoy.
6. The belly fat burning cucumber drink
It's hard for anyone not to like a cucumbers as they are so cool and refreshing. They also help with the burning of stomach fat as they're high in water content, packed with fiber and low in calories. Drink this before going to bed and it will help you to melt belly fat while you sleep.
What you will need
6 Cups of filtered water

1 Long cucumber sliced up

1 Tablespoon of grated ginger

1 Lemon, sliced

1/3 Cup of mint leaves
How to make it
Pour the water into a clean glass jar.

Add the contents to the jar, cover it and put it in the fridge overnight so that it infuses.

Serve chilled the next day and drink.
7. The melon belly slimming detox water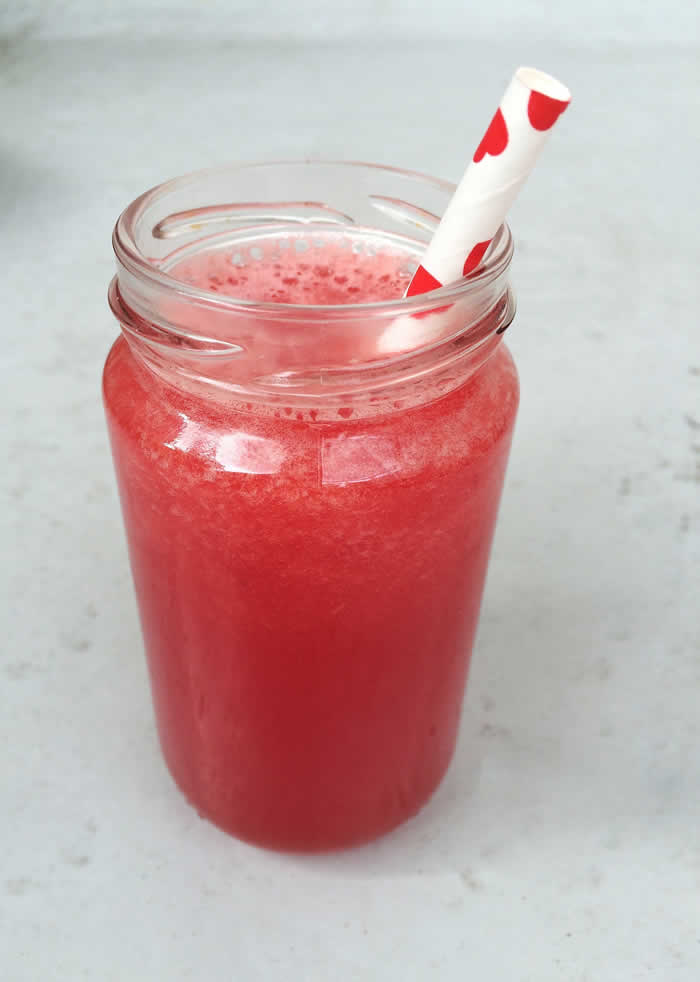 This awesome slimming detox recipe will do wonders for your body. It's tasty and refreshing and has tons of health benefits such as boosting the digestive track and helping your immune system to perform better. The best time to consume this belly slimming detox drink is in the morning.
What you will need
3 Thin slices of orange

2 Mint leaves shredded

3 Thins slices of lemon

Water
How to make it
Get a clean glass jar and fill it with 3/4 of ice

Add the water, fruit and mint.

Stir for about 1 minute

Call for the jar and let it infuse for about 15 minutes.

Serve chilled.
8. The skinny green tea detox drink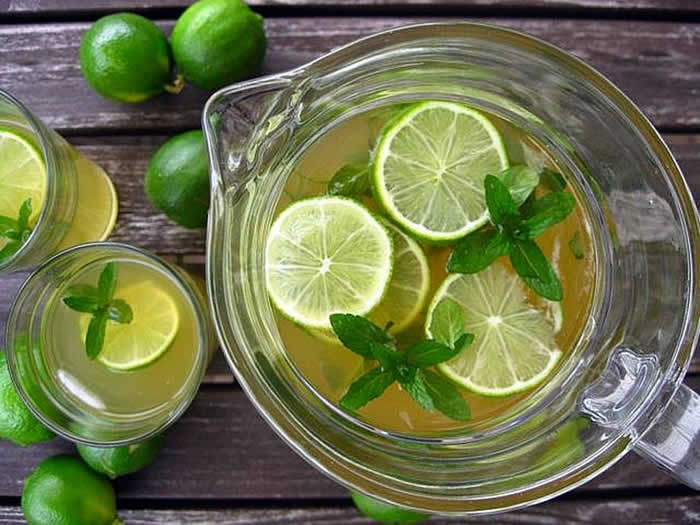 As the name suggests, this recipe is perfect for anyone who is trying to shed some pounds. By now you should know the power of green tea when it comes on to burning fat, especially when it is combined with other natural ingredients.
What you will need
1/4 Ice water

3 Slices of lime

Half cup of green tea (cold)

Ice

Chopped up mint
[contentblock id=3 img=gcb.png]
How to make it
Place all the ingredients in a clean glass jar and put it in the refrigerator overnight.

Serve with ice and enjoy.
9. The SUPER BELLY fat Cutter drink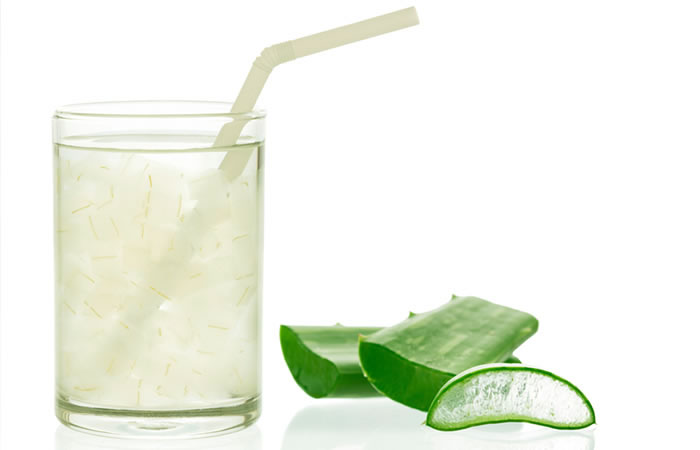 If you're not sure which recipe to use then pick this one. This will be one of the most powerful antioxidant drinks that you will ever drink in your lifetime. It's packed with tons of healthy nutrients such as potassium, iron, calcium, vitamin C, vitamin D, proteins and carbohydrates. This detox drink will do amazing things for your body. For this particular recipe it's best to drink this fat burning drink early in the morning on an empty stomach right after you wake up.
What you will need
1 Glass of water

1 Tablespoon of lemon juice

1 Tablespoon of ginger powder

1 Tablespoon of honey

3 Tablespoons aloe vera  juice
How to make it
First you need to take one glass of clean water and then add 3 tablespoons of aloe vera  juice

Then you will need to add the lemon juice along with 1 tablespoon of ginger powder.

You'll finally add 1 tablespoon of honey and mix well for about one minute.

You can add ice and serve chilled.