David Beckham grabs an early morning juice as he settles back into his healthy LA lifestyle. He is in superb shape and is often seen leaving the gym following an intense workout session, but it seems like regular exercise isn't the only the reason David Beckham stays in good shape.
[contentblock id=1 img=adsense.png]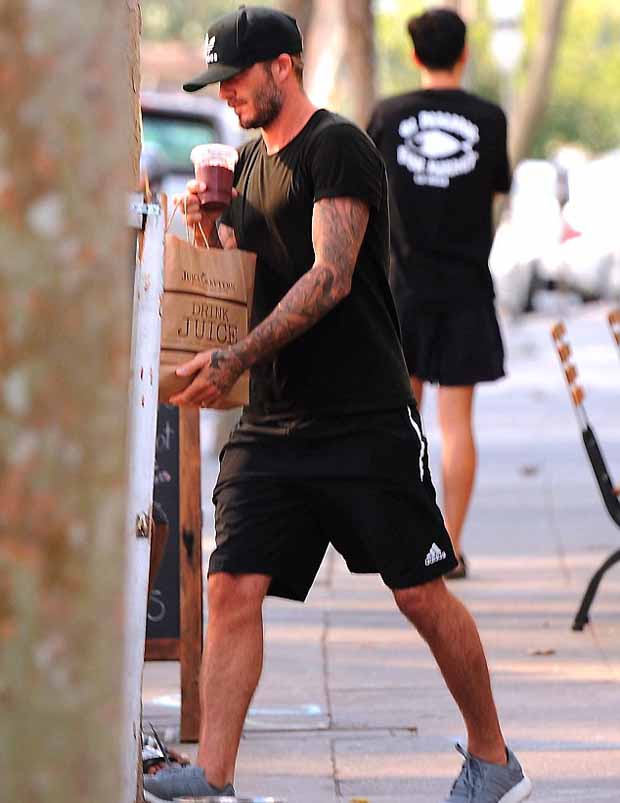 The 39-year-old sportsman also sticks to a healthy diet and was spotted making a quick dash to Juice Crafters in Brentwood on Sunday morning. Dressed down in a black T-shirt and matching shorts, the father-of-four was pictured buying some fresh acai juice. David and his fashion designer wife Victoria are known to be huge fans of the berry, which is renowned for aiding weight loss.
[contentblock id=2 img=adsense.png]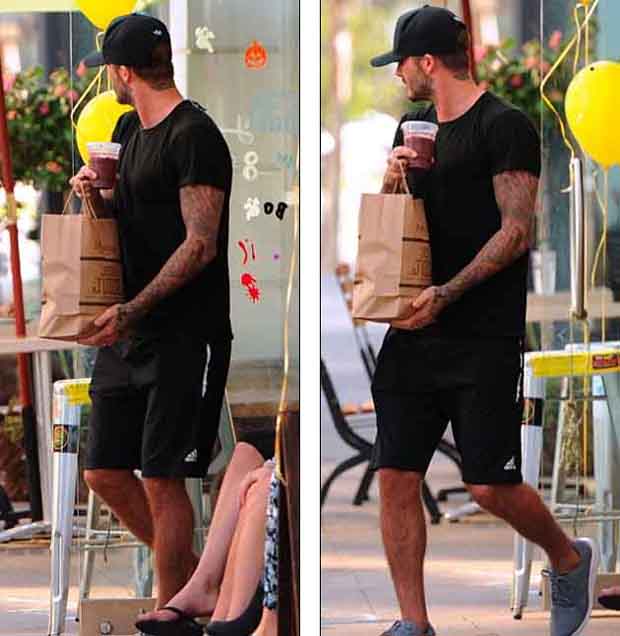 The former Spice Girl previously tweeted: 'Obsessed with Acai berries! Native Brazilian super food.' Juice Crafters describes the popular treat for Californians as an icy blend of 'a small purple berry that grows on a palm tree in the Brazilian Amazon' and is then topped with granola, honey, coconut, strawberries and banana.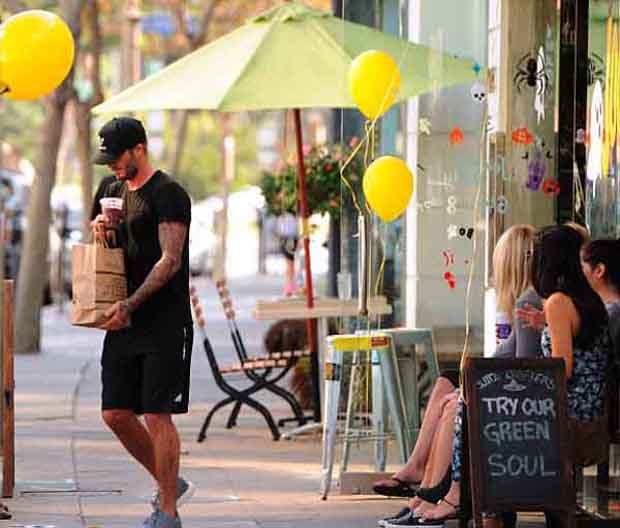 Acai is 'famous for having the richest antioxidant content of any naturally occurring fruit' and can 'increase your body and mind's performance', according to the store. On Thursday, David was seen heading back to his beloved SoulCycle classes just hours after arriving back in Los Angeles.
[contentblock id=3 img=gcb.png]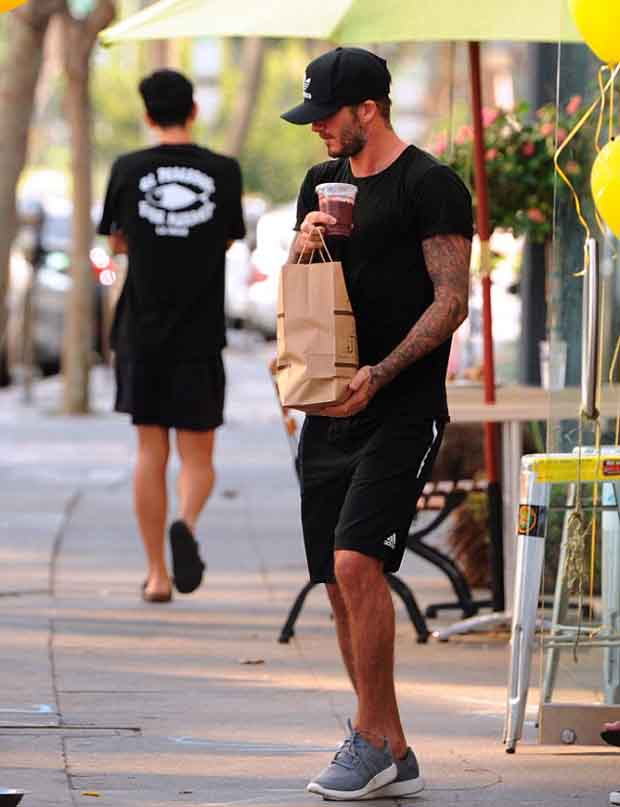 The jet-set star was seen at LAX along with his pal Chris Martin after disembarking the plane, it appeared as if they had flown together. The Coldplay singer has been known to party with the David Beckhams on occasion, most recently for Victoria's 40th birthday bash in April. Meanwhile, the international fashion mogul – who has been named the new UN International Goodwill Ambassador – was recently snapped at her flagship London store. Victoria ditched her signature pout for a genuine smile as she enjoyed her trip to her shop on Dover Street, which only opened last month.