A groom has spoken for the first time after his bride died and he was critically injured in a car accident on their wedding night.
According to WCIV in Charleston, Aric Hutchinson was riding on a motorized cart with his wife, Samantha Miller Hutchinson, on April 28 at Folly Beach. The couple was leaving their wedding celebration when they were struck by the car who police think was under the influence.
Miller, who was born in Charlotte, was celebrated by friends and family. Aric was also at the beach for the first time since that incident. As a result of several broken bones and a serious brain injury, he is confined to a wheelchair. People paddled out into the water to honor Samantha's life by throwing flowers into the ocean with "Sam" written on the stems.
"She would've loved it. This is Sam. I mean, she's a beach girl, through and through," Aric said. "We do walk here almost every morning, and this is her send off for sure. She's up there smiling for sure."
"I'm feeling pretty good. My body's getting back to where I can manage, I guess," Aric said. "It's just as good as I can feel with the situation."
Two other people the golf cart were also injured.
People in the Folly Beach area, according to Hutchinson, provided meals to him during his recovery.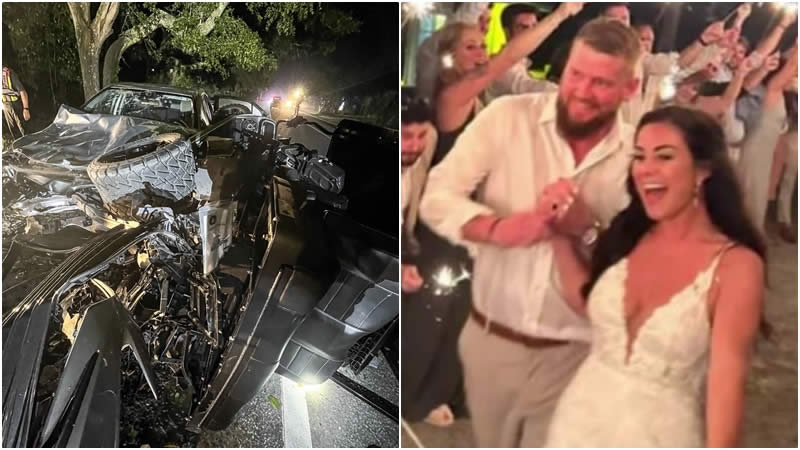 "It's a little overwhelming; but it's, I mean, they're sincere, genuine, good-hearted people that are just reaching out that felt a reason to, or somehow they were touched by Sam, Hutchinson said. "It just means the world. She left that impact."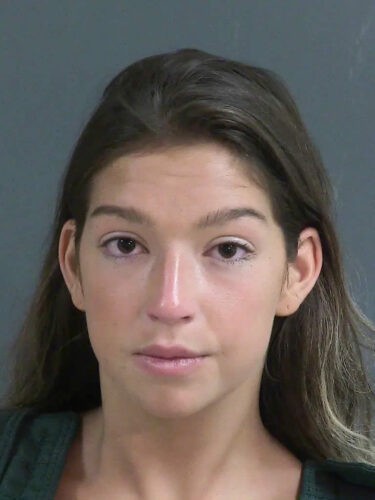 According to police, Jamie Komoroski was driving the car that crashed with the motorized cart. She faces three felony DUI offenses and one count of reckless murder. Komoroski was traveling at 65 mph when she hit them, according to investigators.
Komoroski had a blood alcohol level that was more than three times the legal limit, according to a toxicological study.