St. Lucia is an exquisite site for the tourists as it provides romantic gateways for the couples. Its best hotels provide activities and sites for adults as well as children. Thus, it's a must-visit place.
Marigot Bay Hotel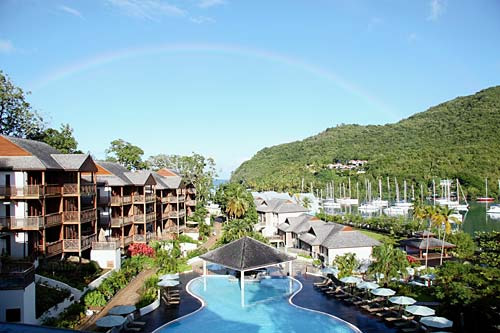 Marigot Bay Hotel is a great luxury resort hotel in St. Lucia. It has been known that there exists a necklace of islands which define the Carribean Sea. On this sea, Marigot Bay Hotel appears in a pearl-shaped precious stone. This is really a unique treasure. You can view from the 3000-foot peak of mountain Gimie all the sandy shores and the coral reefs that exist far beyond St. Lucia. You will also see wildlife from this hotel. Once you go there, you can make the most of it as it is a beautifully landscaped hotel with in a natural harbour which is near Castries. This is the capital of St. Lucia.
The Landings Hotel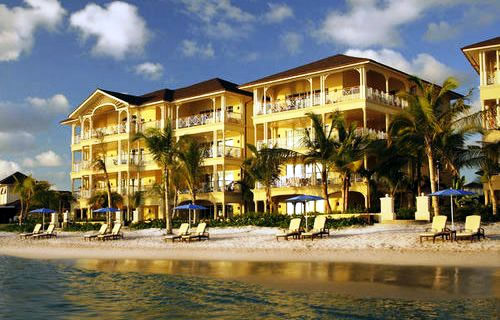 As a tourist, this particular hotel of The Landings will rejuvenate you. There exists a tennis club along with plenty of swimming pools, a fitness club, and a private yacht harbour. If you are a sporty person than you are lucky because in this hotel at St. Lucia  you will get a complimentary membership to the St. Lucia Golf and Country Club. This mesmerizing site at St. Lucia's hotel, The Landings will provide a peaceful setting and an exclusive spa that will relax you to the fullest. You can get hold of salon at the Landings hotel and get a retail therapy. Besides that, tourists enjoy the restaurants, boutiques for shopping and cocktails at this hotel. Often tourists reach this beautiful hotel through a helicopter. Not just this, St. Lucia provides access to this hotel through a cruise in the sea.
Laderia St. Lucia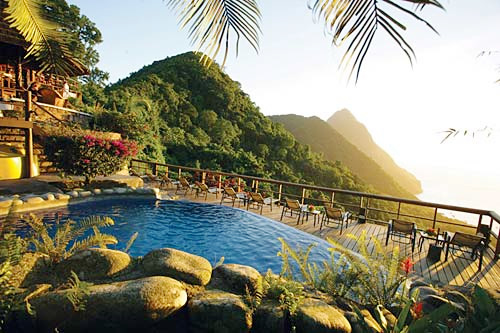 Ladera St. Lucia is an exquisite Eco-luxe style resort which has the brilliant features of a luxurious tree house living. The best feature of this hotel is that it provides villas snake besides the mountain's ridge. Tourists can see a fabulous view of the Caribbean Sea and also a private poor. Another feature of this hotel is the openness of the rooms with one wall facing the extravagant view. Tourists should be aware of the fact beforehand that St. Lucia is peaceful, thus children under fourteen are strictly forbidden here.
Jalousie Plantation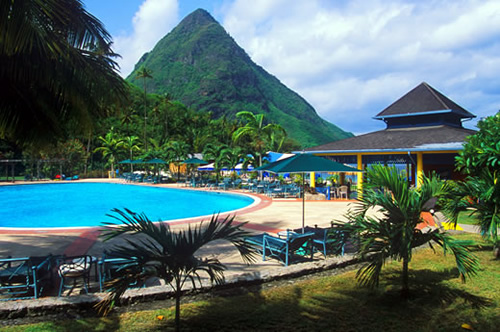 This is a first-class Caribbean West Indies hotel. This hotel, Jalousie Plantation, is without any doubt located in one of the most inspiring and breath-taking locations of the world. Tourists will get a chance to view the most majestic valleys of the Pitons. Tourists need to visit this place once in their lifetime for sure. This particular hotel will cater the romantic getaways for relaxation and spa vacations or just for family vacations. At this particular hotel, tourists can bring along children with them as it will provide them with activities which keeps them occupied.