When it comes to watches that will stand up to just about anything you can throw at it, there's one lineup that's probably at the top of just about everyone's list–the Casio G-Shock. The Casio G-Shock G-Aviation GWA1100 is brand new to the collection.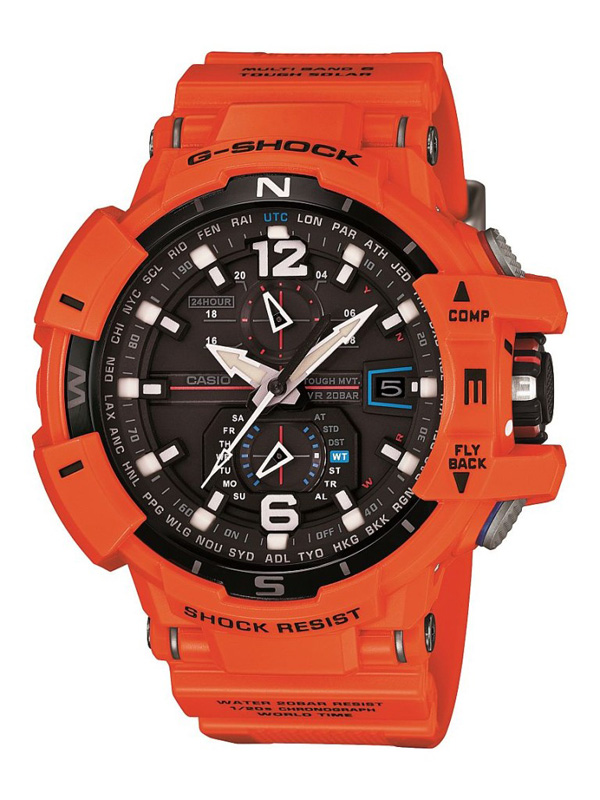 These watches have proven themselves over time, and have an enthusiastic worldwide following. They offer a variety of styles, all with full complements of functionality; when it comes to the more vividly-colored models, we've most commonly seen these in the digital displays. With the latest addition to the Gravity Master line, however, we see an analog display paired to a day-glo orange case with a compass.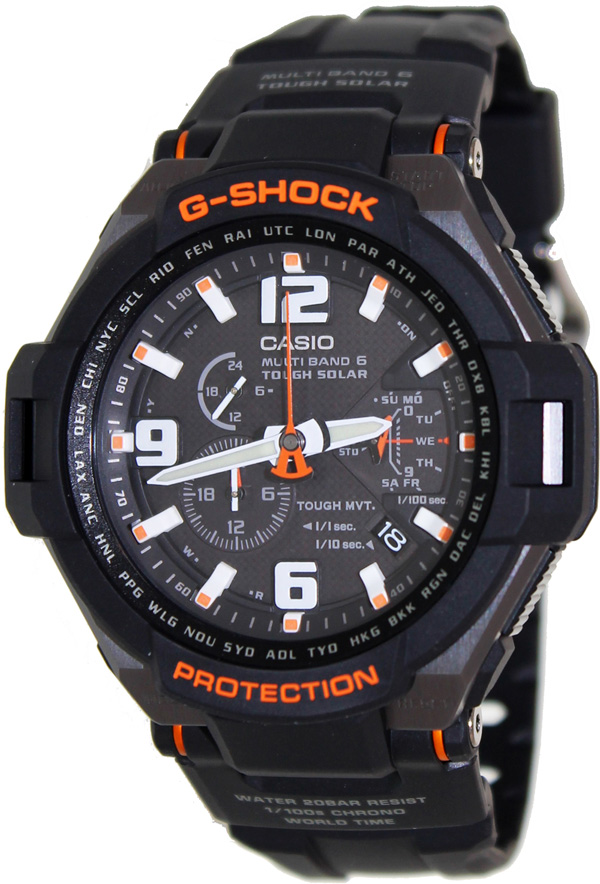 With this particular Casio G-Shock GWA1100, big and bold seems to be the name of the game. Along with the bright coloration, we've got a case that's just a hair under 54mm–definitely not a subtle piece. Should your wrist be up for this particular mission, though, you're going to get a cornucopia of functionality. My favorite of the feature set (which my own older Giez G-Shock has as well) is the solar power paired with the atomic time-sync. This is a great combo, as you've got a watch that's just going to keep on running and always be accurate.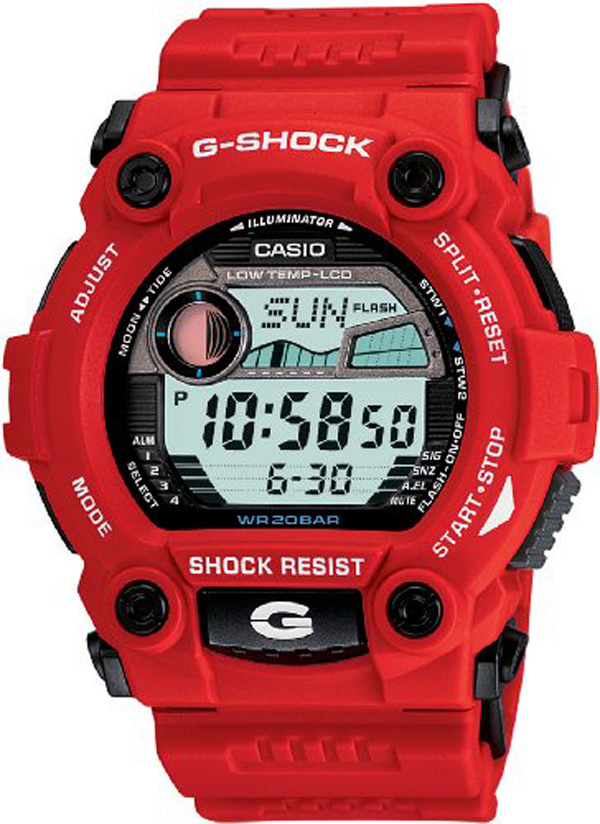 But wait–there's more! For those more outdoors-oriented, you pick up a digital compass function (yup), 200m WR, the ability for the watch to remember your bearing, and a 1/20th second stopwatch (up to two hours). Or, if you're planning to do some world traveling instead, this watch has you covered as well, with a world time function (covering 29 cities plus UTC) and a daily alarm function. Regardless of which camp you're in (or perhaps both–on a backpacking trip to Europe?), you've got luminous hands, and auto-on LED illumination on the dial.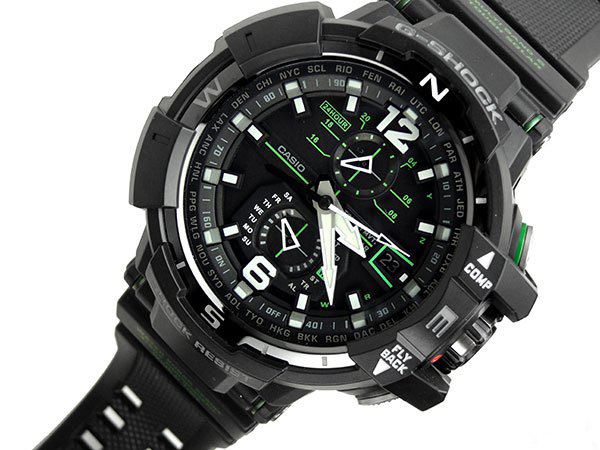 Fortunately, it seems like even with all of the functions, the larger case actually enabled a relatively clean dial, which should help with keeping track of the functions as you're using them. This is a good thing, because the UI of these analog G-Shocks can sometimes be a little tricky to get down (with mine, I had to carry a cheat sheet in my wallet for quite some time), especially if you're not wearing it on a daily basis. I still think that these sorts of watches (again, based on my experience) work better with digital displays for utility, but I understand the appeal of an analog display.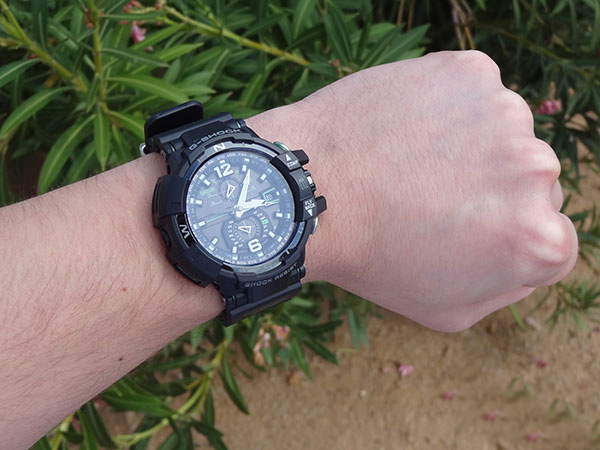 If you're looking to pick one of these up (for yourself, or a gift–you know, Father's Day is right around the corner), bring $650 along to the store (or head over G-Shock.com) when they become available right at the start of June. While the styling (read: size and color) of the watch won't be for everyone, for those it sits well with, they'll be strapping on a rather reliable (and on-time) watch.