Honda is best known for building world class sports bikes and affordable cars, but despite having a solid foundation in automobile sector and some footprint in technology, the Japanese company has harbored a dream to make its entry into the aviation industry.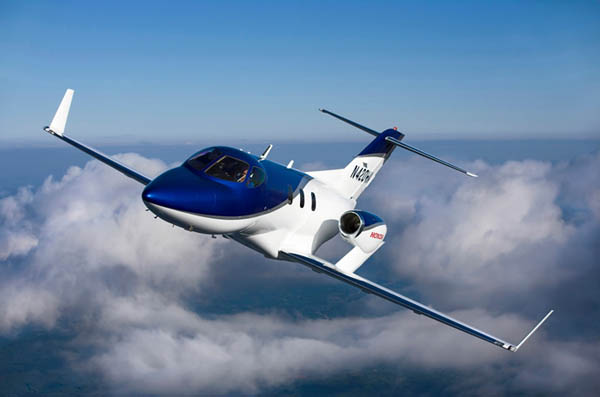 Honda quietly started working on its plans to build its first jet in late 90s and initiated the testing of the prototypes over a decade ago. But after countless delays and reassessment of the project, the Japanese company confirmed last year that the Honda Jet is back on track and even announced easy finance options for potential buyers. And now Honda Aircraft Co. has said that the first production Honda Jet is nearing completion and has had its GE Honda HF120 jet engines installed.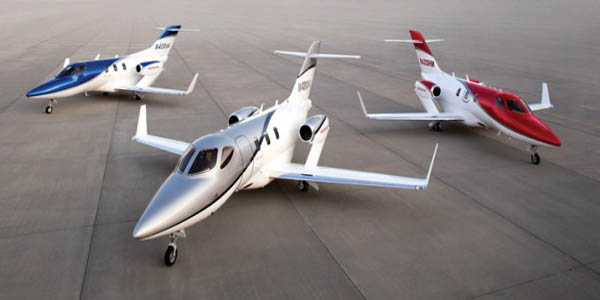 The company also added that it will soon conduct initial ground tests before taking its first flight this summer and remains focused on making first deliveries of the new Honda Jet in 2015. The new $4.5 million twinjet aims to offer best-in-class performance in several aspects. "Honda Aircraft Company's most important goals are achieving Federal Aviation Administration Type Certification and delivering the first customer aircraft," said Honda Aircraft Company president and CEO Michimasa Fujino.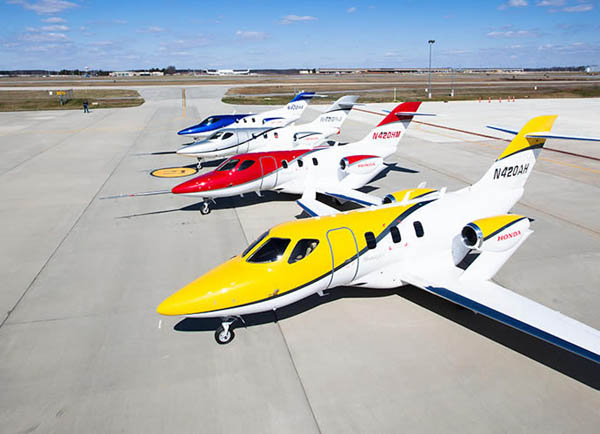 "Our total effort is focused on reaching these much anticipated milestones in the first quarter of 2015. The aircraft on the assembly line will be painted in a unique color combination, deep pearl green with a gold stripe and also new color will be offered in addition to silver, red, yellow and blue exterior finishes. Honda Aircraft Co. has added a new color option to the Honda Jet lineup,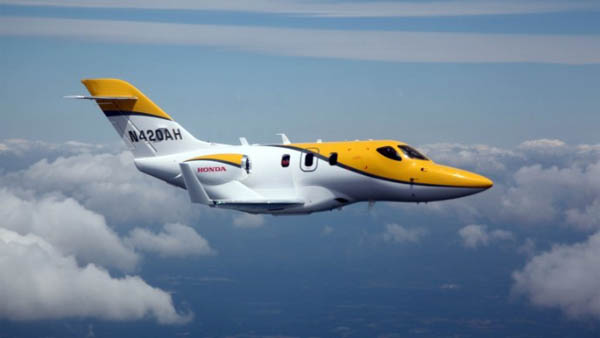 First production Honda Jet nears completion and Honda Aircraft Co. is preparing to begin ground tests on it Honda plans to start initial flight testing by this summer, The cockpit of the aircraft is one of the most advanced in its class and features Garmin G3000 multifunction displays, Instead of aluminum, the fuselage of the Honda Jet is made of composite material which is rare in the aircraft industry.