They fly high with their fame and fortune. These celebrities also make sure that they get to soar up in the air literally in their own planes. Here are the top 10 celebrities with the nicest private jets.
[contentblock id=1 img=adsense.png]
Jim Carrey, Gulfstream V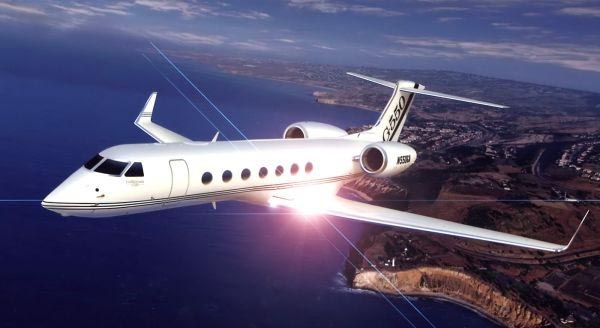 Jim Carrey has brought slapstick back into the forefront of comedy spiels. He can trip all over the place, make faces and shout punch lines in a loud voice, but all to good effect. From "Ace Ventura: Pet Detective" to "Dumb and Dumber" and "The Mask," he has proven his comedic talent. More than that, however, he has also gotten critical acclaim, earning nominations for his performances in "Liar, Liar" and "Eternal Sunshine of the Spotless Mind." He also received Golden Globes for his lead roles in the movies "The Truman Show" and "Man on the Moon." He is also the proud owner of the Gulfstream V, one of the highest performance jets in the world known for all its safety features. It can gain speed of nearly up to the speed of sound and can comfortably accommodate up to 16 passengers. Carrey reportedly shelled out $59 million for this private plane.
John Travolta, Boeing 707-138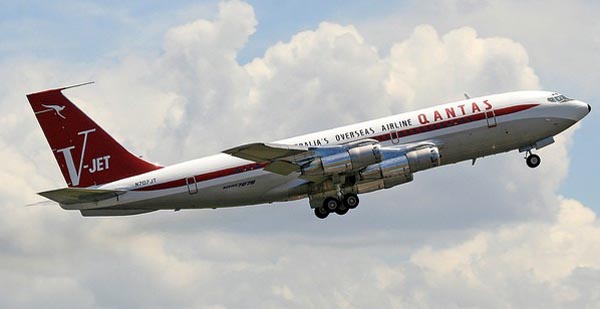 John Travolta first burst into the scene in the 70's with roles in movies like "Saturday Night Fever," "Grease" and "The Boy in the Plastic Bubble." He was also part of the television sitcom called "Welcome Back, Kotter." He suffered a dry spell in the 80's, however, before bouncing back big time through the Quentin Tarantino classic "Pulp Fiction." Travolta has always been known to be nuts for flying, having logged more than 30,000 miles on his own. He is an honorary pilot of Qantas, the Australian airline. And while other rich and famous people build huge garages for their car collection, Travolta had one made for his private jet.
Elvis Presley, Convair 880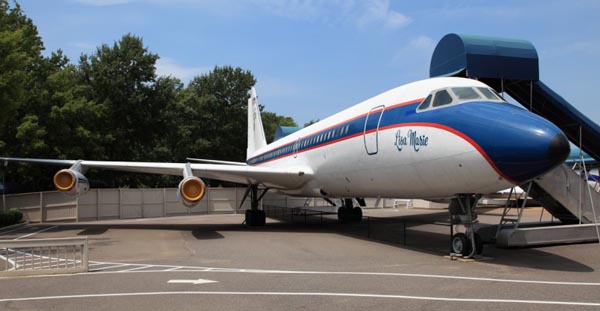 He was the King of Rock and Roll and is considered to be the best selling solo artist of all time. Elvis Presley's success has crossed genres and he has charted in different music charts, be it rock, country, gospel, blues or pop. During his career, he won three Grammy Awards, aside from being given a Lifetime Achievement Award. And The King made sure he would travel like royalty, purchasing a Convair 880 that he christened as Lisa Marie, the name of his daughter. The plane featured a master's bedroom, bathroom with gold tub and faucets, several sleeping quarters, conference room and a state-of-the-art audio-video system.
Oprah Winfrey, Bombardier Global Express XRS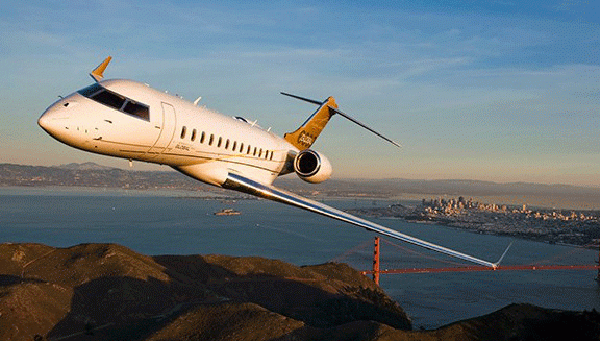 Oprah Winfrey is the Queen of Talk. Whenever celebrities or famous people have something to confess or talk about, they would invariably get Winfrey as their interviewer. She has earned her reputation brought about by years in the business. Whatever she endorses usually turns into a surefire blockbuster hit. Tom Cruise made an awkward confession of his love for Katie Holmes on Winfrey's show. Lance Armstrong finally admitted to his drug use also on her show. All these shuttling around getting celebrities to talk means that she needs a reliable private jet to fly her around the country. Her Bombardier Global Express XRS can accommodate up to 10 passengers. The bathroom has designer fixtures. Powered by twin Rolls Royce engines, it can reach an altitude of 51,000 feet.
Sergey Brin and Larry Page, Boeing 767-200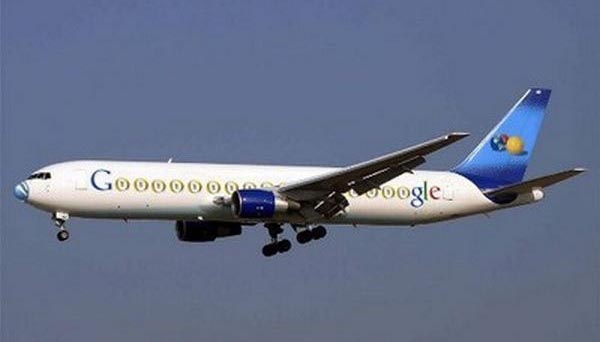 Sergey Brin and Larry Page are the founders of Google, the search engine that made them immensely wealthy beyond belief. They have a Boeing 767-200 that they have christened as Google One or Google Jet. They were able to purchase landing rights in NASA's exclusive Moffet Field, something that has not been granted to any private individual before.
Bill Gates, Bombardier BD-700 Global Express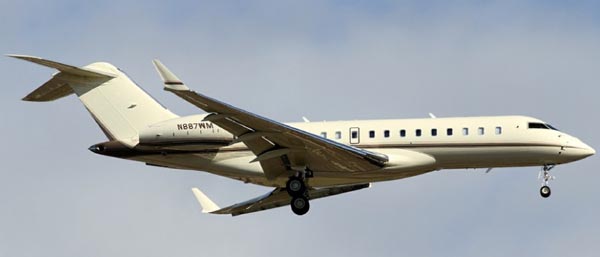 Bill Gates is the founder of Microsoft, the company that gave us the operating system that allows personal computers to run. Though it is not deemed as cool as Apple or as cutting edge as Android, it cannot be denied that it was Microsoft that brought the use of computers into the mainstream. Gates is now a philanthropist, giving away money to improve the standards of education and health worldwide. He owns a Bombardier BD-700 Global Express, a plane that can travel at the speed of sound with a range of up to 9,300 kilometers. It also has a cutting-edge avionics suite that helps improve performance and limits navigation errors.
Jay-Z, Bombardier Challenger 850 Learjet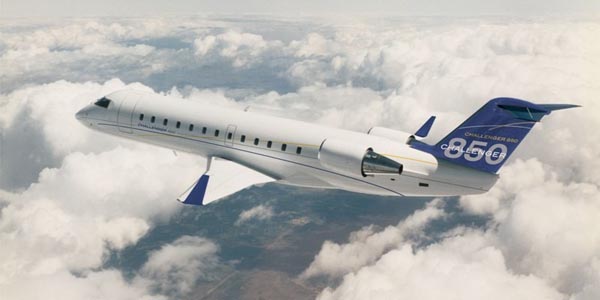 Jay-Z is one of the richest and most influential male musicians of our time. He is also married to Beyoncé, one of the richest and most influential female musicians of our time. The latter gave a Bombardier Challenger 850 Learjet to her husband. It is outfitted with a living room furnished with cream leather, two bathrooms, bedroom and kitchen.
Tom Cruise, Gulfstream IV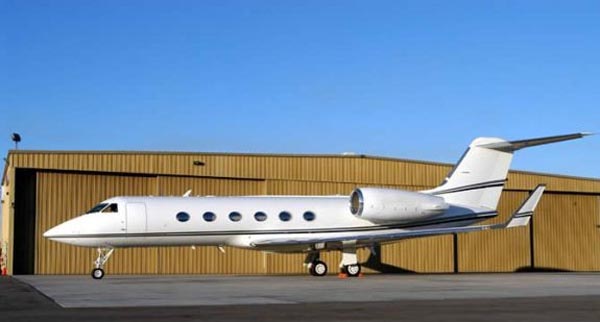 Tom Cruise is one of the most successful actors ever. He has starred in blockbusters like the "Mission Impossible" series and has portrayed critically acclaimed roles in "Born on the Fourth of July" and "Magnolia." One of his first hits was the blockbuster from the 80's entitled "Top Gun" where he played a topnotch naval fighter jet pilot. This probably triggered his love for planes as he now has his own Gulfstream IV. It can accommodate up to 19 passengers and has state-of-the-art furnishings. Powered by twin Rolls Royce engines, it has a range of 7,820 kilometers and can rise up to 45,000 feet, all while going at Mach 0.80.
Mark Cuban, Boeing 767-277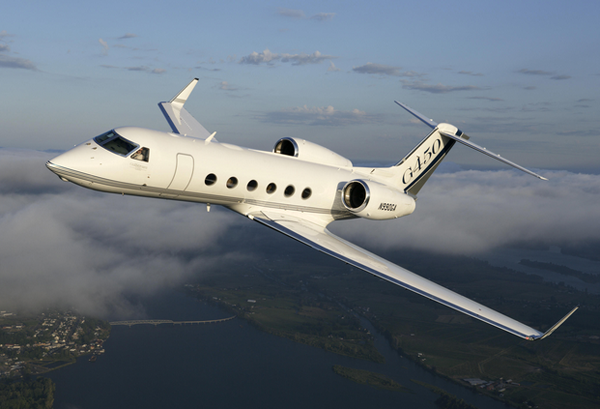 Mark Cuban is the owner of the Dallas Mavericks in the National Basketball Association. He earned his wealth during the dotcom boom in the 90's, creating Audionet, the company that became Broadcast.com. This was then sold to Yahoo for $5.9 billion in 1999. Known for spoiling his players with the latest gadgets and softest towels in the locker room, Cuban bought a Boeing 767-277 for the team. He even had custom seats installed to accommodate the tallest players.
Donald Trump, Boeing 727-23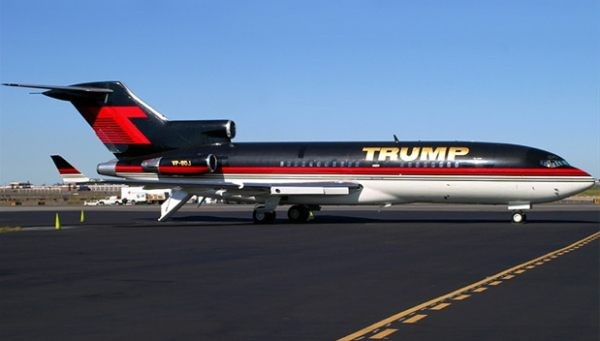 Donald Trump is a business and investment mogul. He bought the Boeing 727-23 plane from Paul Allen, the co-founder of Microsoft. He then had it furnished with leather armchairs, televisions, gold-plated seatbelts and Waterford crystal lamps. The exterior features the Trump logo in 23-carat gold.
Source: therichest