Honeymoons come in all shapes and sizes — a beach vacation, a safari, a ski trip — and are based more on the couple's joint-personality than on tradition. This list is just a snapshot of 10 of the world's hottest honeymoon destinations — from sunny beaches to snow capped mountains and even fairy tale theme parks.
1. Camino Real Acapulco Diamante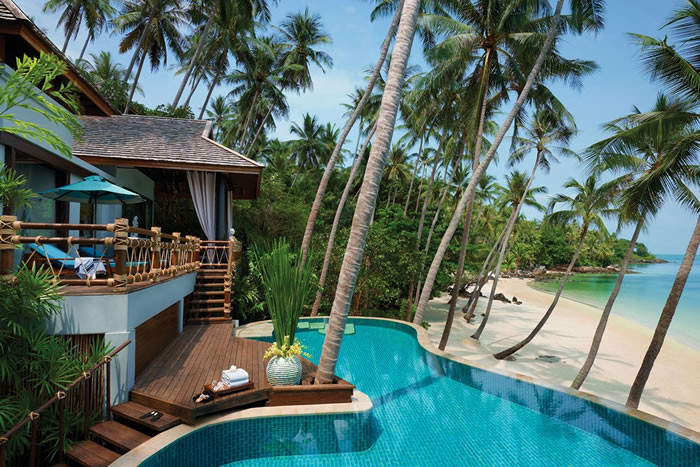 Once the honeymoon destination for John and Jackie Kennedy, Acapulco is still a popular place for newlyweds celebrating their new life together. Temperatures hover in the 80s throughout the year, and the warm water is ideal for swimming and snorkeling. As if that's not enough to tempt you, the prices in Acapulco are affordable and can allow for an unforgettable honeymoon even on a tight budget. The Camino Real offers well-designed rooms overlooking the private Pichilingue Beach, as well as fine dining and a variety of activities. The hotel's convenient location allows guests to appreciate the night life of Acapulco by night and the natural beauty of the beaches by day.

2. The Bellagio Hotel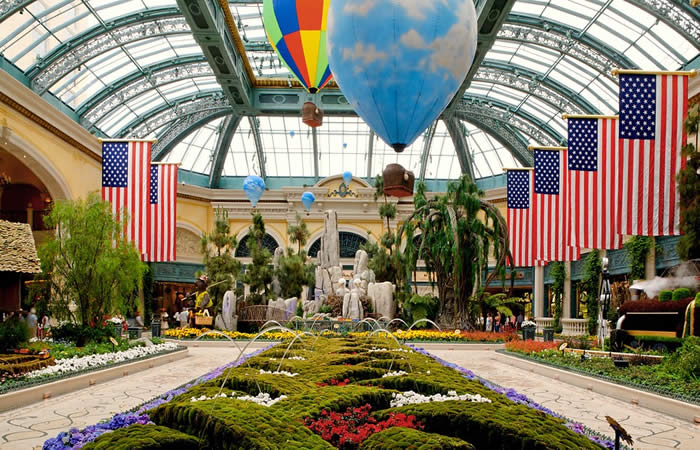 So maybe you didn't escape to Las Vegas to elope, but who says you can't celebrate your nuptials at this hot destination? Las Vegas is an ideal place for newlyweds looking for an action-packed and exciting honeymoon, while having the option of being pampered, all for a reasonable price. The Bellagio Hotel offers fine accommodations and a fun night life, but also gourmet dining, stunning gardens, an elaborate pool complex, a first-class spa and even fine art on display. Las Vegas' romantic side is undeniable, and the whirlwind of available activities is sure to provide an unforgettable vacation.
3. Fairmont Chateau Lake Louise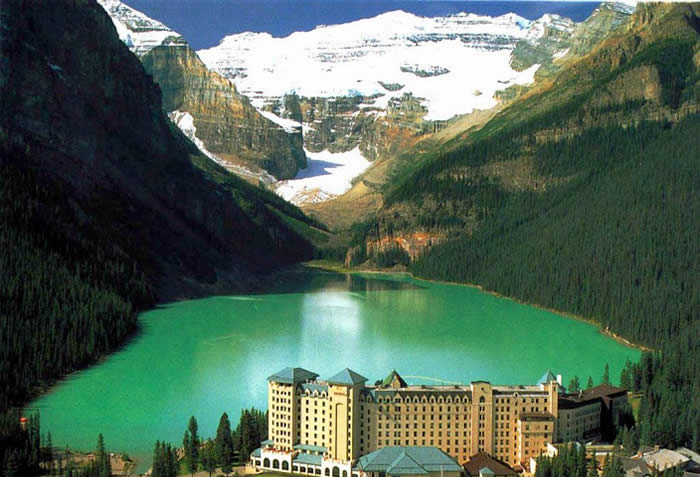 Prefer to spend this precious time with your honey making snow angels rather than slathering on sunscreen? Situated on the edge of the glacier-fed Lake Louise, the Fairmont Chateau offers an abundance of winter sports creating a heavenly honeymoon haven for snow bunnies. The wide variety of winter activities includes downhill and cross-country skiing, as well as snowshoeing, ice skating and even dog sledding. Guests can pamper themselves in the hotel's spa and then set off for a romantic sleigh ride into the wilderness. The idyllic lake setting makes Chateau Lake Louise a popular honeymoon spot even in the warmer months, when guests can take advantage of the resort's outdoor activities, which include horseback riding, whitewater rafting and hiking.

4. Walt Disney World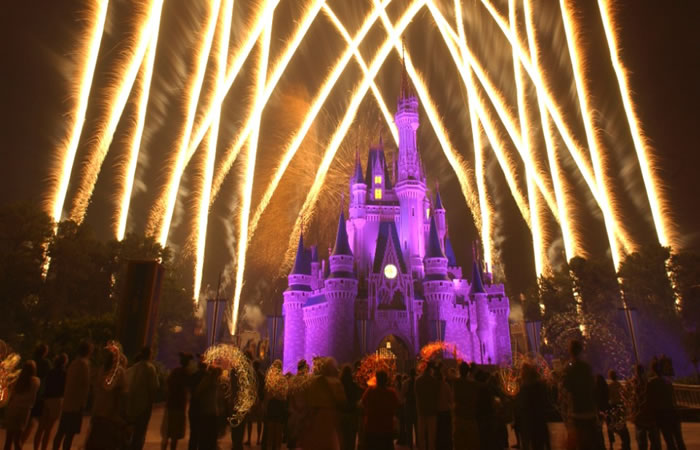 There's no better place for a fairy tale honeymoon for the bride and her Prince Charming than at Walt Disney World Resorts. Newlyweds can choose from packages such as the honeymoon escape, the deluxe escape and the romantic escape, which combines time at a Disney resort with a cruise to the Bahamas. Packages include accommodations and park passes, as well as a choice of amenities including honeymoon pictures at Disney sites or a couple's spa treatment. True Disney fans can bring the whole wedding to Disney World with a customized-theme wedding at the park.
5. Amankila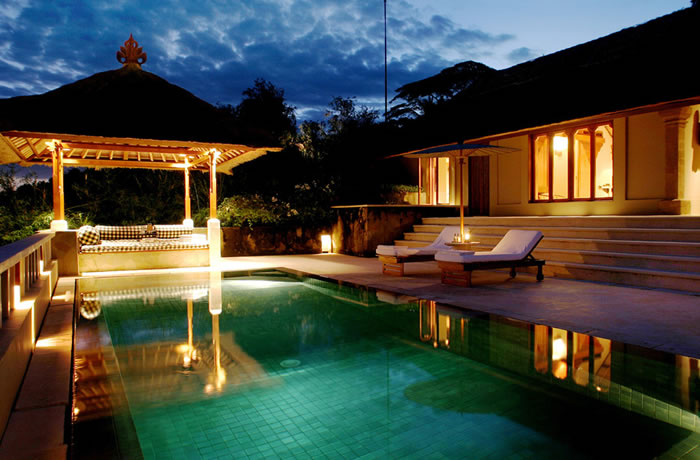 Even savvy world travelers can find fresh and enchanting destinations to celebrate a new life together — it just may require some more time onboard. One such spot is tucked away on the island of Bali in Indonesia. Amankila translates to "peaceful hill," and this popular resort meets the expectations of its name. Overlooking the Lombok Strait in East Bali, the Amankila offers stunning views of the sea and a lovely three-tiered pool. A day away from the resort promises an experience of rich culture steeped in religious tradition at one of the island's 10,000 temples.

[contentblock id=2 img=adsense.png]
6. Grand Hotel Florence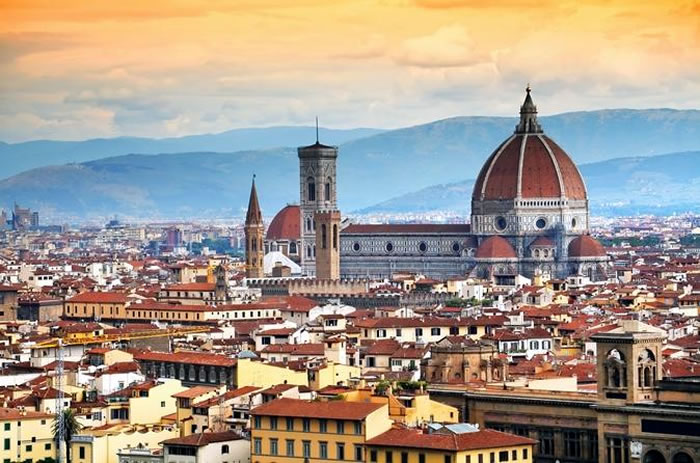 If it's romance you're looking for, a trip to Florence guarantees starry eyes, hearty meals, amazing art and much more. Like a room with a view? Housed in a former 18th-century palace overlooking the Arno river, the rooms at the Grand Hotel are oozing with Florentine culture. Rooms are still fit for royalty, decorated with frescoes and marble. The hotel is ideally situated near the picture-worthy Duomo cathedral, the splendid Uffizi Gallery and the shops at Ponte Vecchio. This need not be the only stop on a Mediterranean adventure, and many honeymooners may choose to travel on to other Italian hot spots, such as Rome, Venice and the Amalfi coast.

7. Caneel Bay Resort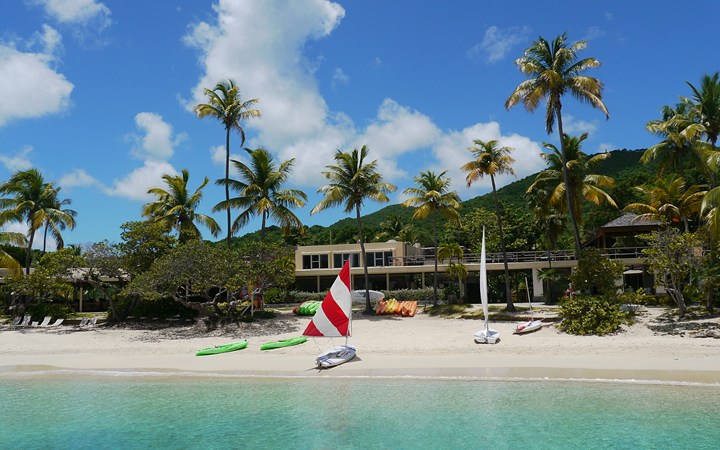 Located on the 5,000-acre Virgin Islands National Park, the Caneel Bay resort is surrounded by seven beaches and offers a wide range of pampering and activities — a visit to Honeymoon Beach is a must for all lovebirds. Some rooms have ocean views and a patio that opens right onto the beach, while the resort's most extravagant lodging option is a private cottage. Daytime activities include relaxing on the beach or participating in the resort's many activities, which include scuba diving, kayaking and yoga-for-two classes. The food is top-notch and the Beach Terrace offers the highly praised grand buffet on Monday nights overlooking Caneel Beach.

8. Hilton Bora Bora Nui Resort & Spa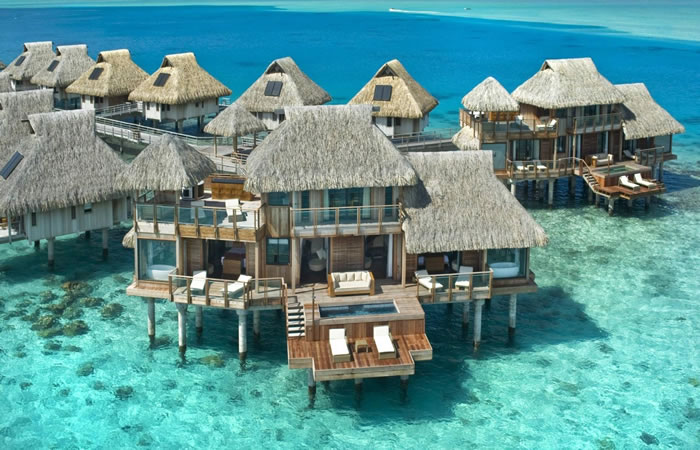 Nestled on a power-white beach and a crystal blue lagoon, Hilton Bora Bora Nui Resort & Spa invites newlyweds to revel in post-wedding privacy in bungalows perched above the lagoon on high stilts. Take a romantic dip or snorkel anytime right from your bungalow's swimming platform. And with full views of the lagoon, catch a surreal sunrise without leaving your bungalow. Couples can relax and be pampered at the resort's Hina Spa that overlooks the lagoon with breathtaking panoramic views.
9. Hyatt Regency Aruba Beach Resort & Casino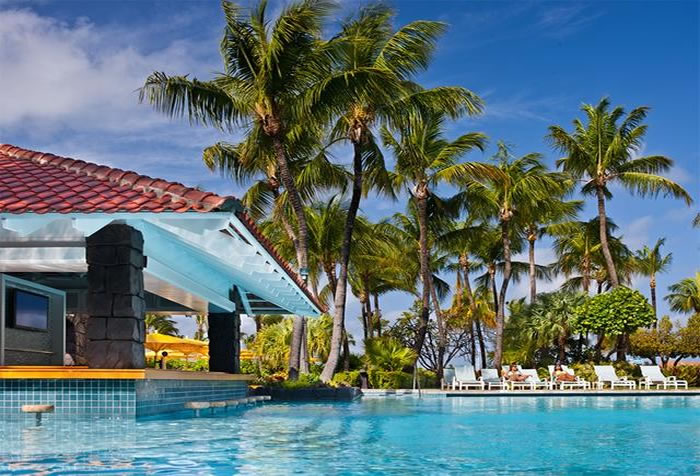 Some honeymooners are looking for an action-packed vacation while others just want to soak in the rays and relax. For those who fall in the latter group, Aruba is an ideal destination with its near-perfect weather and beautiful beaches. Only 20 miles long and 6 miles wide, this small space is packed with enough beaches, restaurants, nightclubs and casinos to delight even the most finicky members of the just-married set. The focus is on serenity by day, when couples can enjoy the island's fine beaches, pool complexes and spas, and on action at night, when the island's clubs and casinos come alive. Meet Lady Luck, but be careful not to lose your shirt at the Copacabana Casino, which re-creates the feeling of Rio at Carnival time.

[contentblock id=3 img=gcb.png]
10. Four Seasons Resort Hualalai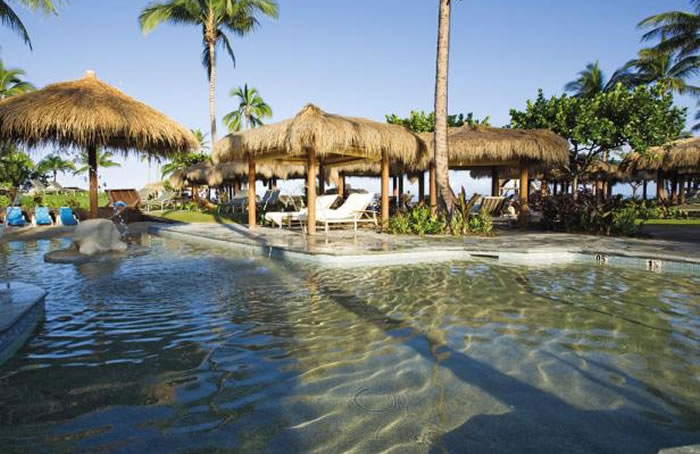 Say "aloha" to romance at this Four Seasons resort, where you can spend your days lounging by the adults-only Palm Grove Pool or exploring the natural King's Pond pool before heading off to the luxurious spa for a relaxing couple's massage. The Ultimate Honeymoon Package offers a rental car for your stay, a romantic private dinner on the beach (one night only) and breakfast daily. Guests can indulge their senses during the day and unwind at sunset with a mai tai at the Beach Tree Bar before heading to the second-floor Makai Terrace for an intimate first-class dinner overlooking the ocean.
 -travelchannel