Amsterdam, indeed a very beautiful place on earth is one of the tourist favorite destinations. If you are planning to visit Amsterdam soon, following travel tips may act as a perfect travel guide.
[contentblock id=1 img=adsense.png]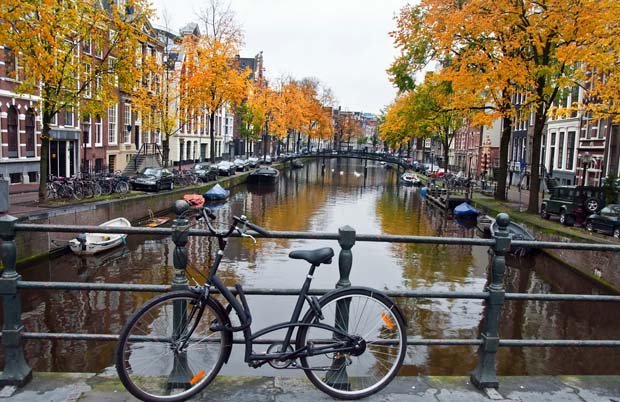 GETTING AROUND:
The best way to see Amsterdam is by bike or on foot, but the city's public transport system is extremely reliable. It operates the trams, metro, buses and ferries with service 24 hours a day. Another means of getting around is via water taxi but this mode of travel is expensive than the above mentioned ones.
[contentblock id=2 img=adsense.png]
THINGS YOU MUST DO:
•    Explore Amsterdam's best museums (and their cafés!)
•    Visit the famous flower market
•    Lose yourself in the beauty of Amsterdam's canal belt
•    Picnic in Vondelpark
•    Rent a bike and get cycling
•    Eat the Amsterdam style street food
•    Tour the Red Light District for famous bars and sex shops
•    Visit the reopened Rijiks Museum for Old master Paintings
•    Eat in one of the best Amsterdam's Indonesian Restaurants
•    Discover the Beginjnh of, One of Amsterdam's secret gardens
•    Visit the Anne Frank Museum
•    Catch a classical or jazz concert at the Musiekebouw or the Bimhuis
•    Visit the Amsterdam's Historic Churches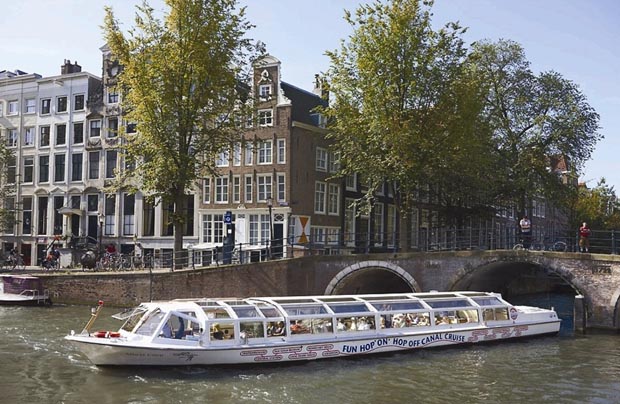 WEATHER:
Since Amsterdam is only 7 feet above sea level, it is not surprising that the city is always a little damp. There is very high humidity in the summer and fair amount of rain in the winter, but apart from the moisture, its weather is ultimately very comfortable.
[contentblock id=3 img=gcb.png]
ACCOMMODATION:
In this regard, Amsterdam offers a range of options, from the major international hotel chains and modern local hotels to family-run inns and historic houses. Accommodations in Amsterdam are at a particularly difficult to find at any time of year, due to high influx of tourists in the city so it is advisable to book well in advance. If you arrive without a hotel room, head for one of the city's Netherlands Board of Tourism offices, whose same-day hotel booking service can help you find a room although a small fee is charged for this service.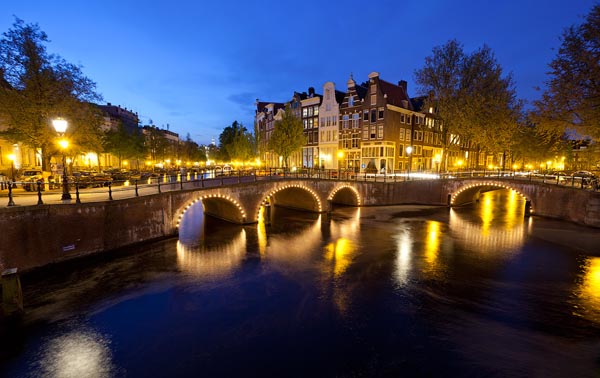 EATING OUT:
Traditional Dutch cuisine is very filling and simple. A typical Dutch breakfast (onjibit) consists of bread, cheese, hard-boiled eggs ham, yogurt, jams, and fruits. Lunch is usually a sandwich or a soft roll or a baguett (baugette) along with Salads and warm dishes being popular too. Specialties include uitsmijter: dish made of bread, fried eggs, ham, and cheese, garnished with onions. Pancakesare a favorite lunch treat topped with fruit and thick syrup. A very popular afternoon snack is frites (French fries); with curry ketchup and onions or with a fried, breaded meat roll on the side. Dinner usually consists of three courses: an appetizer, main course, and dessert. Dutch specialties include erwtensoep (a thick pea soup with sausage), zalm (salmon), gerookte paling (smoked eel), hutspot(beef stew)  and  lamb. The North Sea steamed mussels are also very popular in Holland.
MONEY:
Price tags in Amsterdam are considerably reasonable in comparison with those in major cities of neighboring countries. You can find good value for money in many places and as a tourist; you are a lot less likely to get ripped off in the Netherlands than in countries where English is less widely embraced.
SAFETY:
Amsterdam is unlike any other modern cities and it has had certain problems with crime, abuse of legalized prostitution and soft drugs. Serious crime rate is exceptionally low but still it is always advisable in crowded intersections and dark alleys to be streetwise and take double safety precautions. Keep your money in a money belt be especially wary of pickpockets in crowds and while riding the tram.
Just remember as you tour all the must-sees that Amsterdam is such a great walking city because so many of its real treasures are untouched details like tiny alleyways barely visible on the map and hidden garden courtyards. It is definitely a beautiful place to visit and is a much recommended tourist destination.