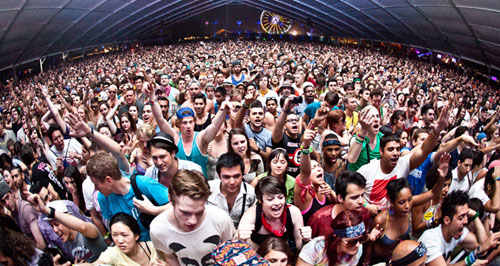 It's festival season! And, while England and America tend to get most of the credit for major music festivals, we did some investigating and found the biggest festivals in the world are not in the UK at all. For instance, a mind-blowing number of people that make their way to Rabat, Morocco, every year to see acts like Rihanna, Angelique Kidjo, and Enrique Iglesias at the massive Mawazine Festival. Read on to find out which festivals (by attendance, acts, and stages) are the biggest on Earth, and get ready to see some unexpected locations from Budapest to Brazil.
Paléo (Nyon, Switzerland):
Paléo is a majority-volunteer-run, limited-fund festival, and yet it manages to entertain hundreds of thousands of spectators every year and host huge acts from all over the world. 2013 saw the festival's 38th session and featured bands like The Bloody Beetroots and Arctic Monkeys among the headliners. They also like to expose up and coming artists and genres, and showcase a specific region every year in their "Village du Monde." 2013, for example, saw food and Biggest Music Festivals from the Indian Ocean Music region.
Ultra (Miami, USA):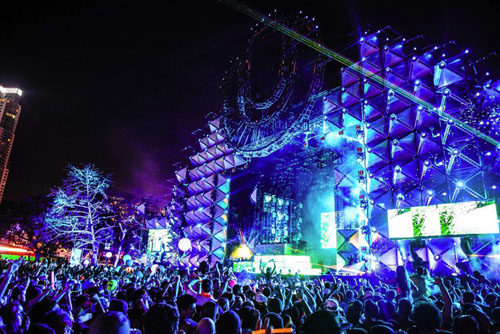 Despite the existence of dozens of other electronic Music festivals, Ultra is the one that sold out of early bird tickets in four minutes, and advance tickets in twenty for their 2014 session. Maybe it's because they've consistently gotten any DJ who's made even the most remote splash in electronic music to play on their stages, and because those stages have now been to six other countries: Spain, Argentina, Brazil, Chile, South Korea, and Croatia, whose inaugural edition in 2013 saw 108,000 live spectators and another 700,000 online. Meanwhile, in the US, an addition of three more festival days made no difference in the show selling out.
Rock in Rio (Rio de Janeiro, Brazil):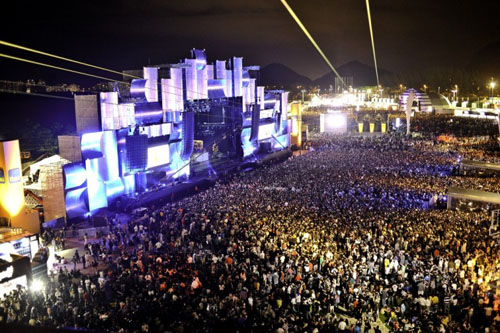 Rock in Rio was huge from its very first show, which got 1.5 million festival-goers to Rio de Janeiro for the biggest acts of 1985 like Queen, AC/DC, and Iron Maiden. Now the festival has expanded in all directions, with editions held in Lisbon and Madrid and huge headliners, including Beyoncé and Bruce Springsteen in 2013. Rock in Rio now alternates locations, with Lisbon and Madrid playing host during the even years and Rio during the odd. As such, getting tickets for this mammoth music fiesta requires some forethought: tickets for the 2013 Rio festival went on sale in 2011.