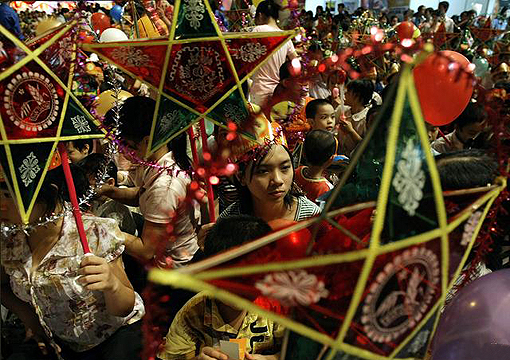 September is the perfect time to visit Hong Kong. Not only has the intense heat of summer passed, it is also when the much loved Mid-Autumn Festival takes place Held this year from 14 to 22 September, the city's most spectacular festival bathes the landscape in a glow of colour, as lanterns of all shapes and sizes, fiery dragon dances and moon cakes combine to create an enchanting fairytale land The festival's roots lie in the early Tang dynasty (618 to 907),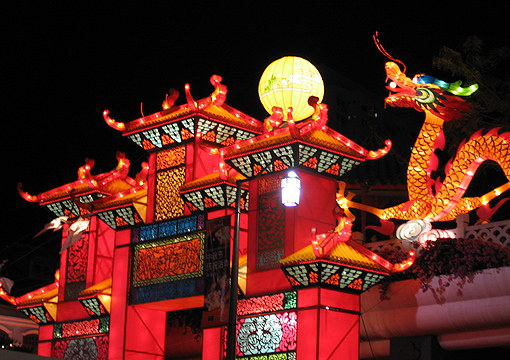 when farmers made celebratory offerings to the full moon as thanks for a bumper harvest. On 19 September, the eve of the full moon, many people take to the streets or parks carrying lit paper lanterns hooked over a thin bamboo stick (or the modern plastic equivalent). To join the fun, purchase an inexpensive lantern from a convenience store and head to Victoria Park in Causeway Bay or The Peak in Central, two favoured spots to gather.
Moon cakes became part of the festival during the Yuan dynasty (1271 to1368). These small but dense cakes filled with lotus paste and a whole egg-yolk centre symbolise the full moon, and it is the accepted practice to share a cake with friends, family and colleagues. You can also indulge in creative versions containing everything from ice cream to Iberico ham and black truffle Festival highlights include the Tai Hang dragon parade (18 to 20 September), featuring a 67m-long straw dragon lit with tens of thousands of incense sticks. Weaving its way through the streets of Tai Hang in the Causeway Bay district aided by 300 carriers the parade is stunning and frenetic.