The legendary design force that is Henrik Fisker is now trying his hand in the two-wheel arena. Fisker joined forces with Danish design house Lauge Jensen to craft a one-off chopper named the Viking chopper.
The fuel tank looks like a drop of water in the wind, giving off the impression that the chopper is perpetually moving, even while parked.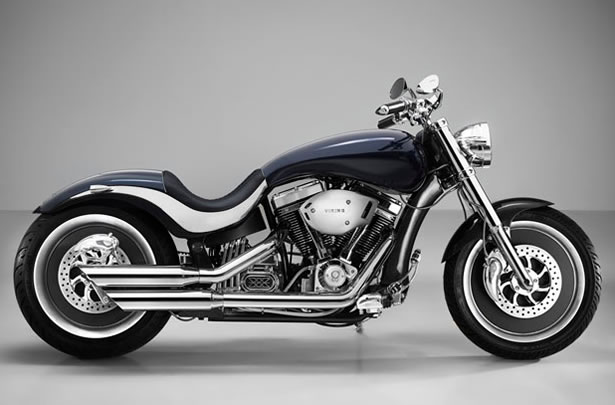 The Viking concept chopper is a hefty 660-pound powerhouse packing a 45-degree V-twin air-cooled engine. She kicks out 100 horses via a six-speed transmission and hits a top speed of 130 miles per hour.
Everything Henrik Fisker devotes his touch to turns to gold, like this Viking chopper. Created alongside Lauge Jensen, it is a one-off wonder and Fisker's first dive into the motorcycle arena.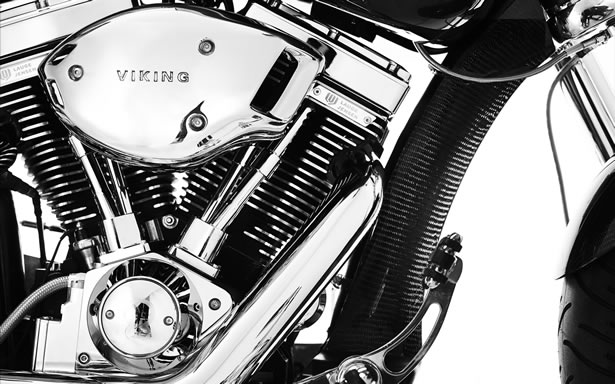 The design cues are sleek with the components effortlessly blending into one another using their shapes. The end result is an aggressive yet aesthetically pleasing chopper that would look fantastic for any outing. Fisker is best known for his work in the luxury automotive design sector, with the following gems gracing his portfolio:
The Fisker Karma
BMW Z8
BMW 6 Series
Aston Martin DB9
Aston Martin V8 Vantage
Mercedes-Benz SL
Tesla Model S
Artega GT
And more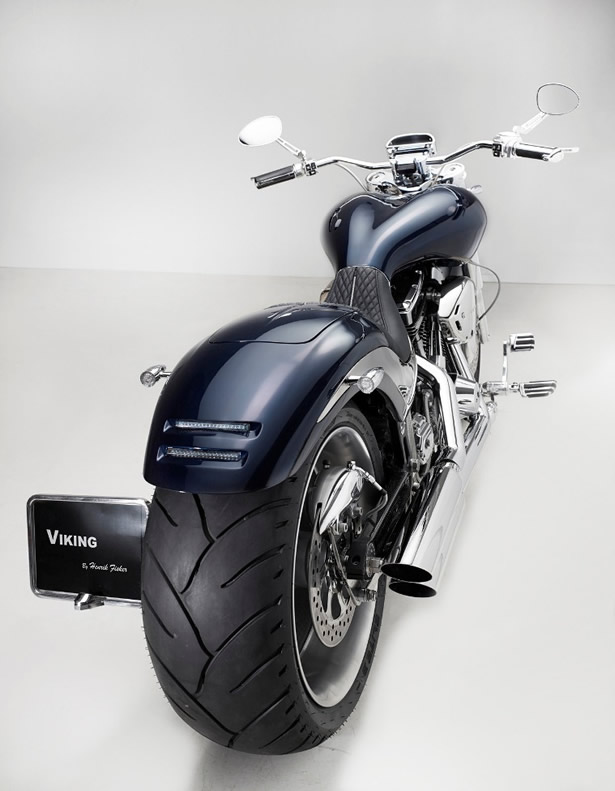 Lauge Jensen is a Danish custom bike shop, similar to our 'Orange County Choppers'…only…Danish. It is owned by Anders Kirk Johansen, of the Lego empire. The Viking chopper will join the likes of the Great Dane, which currently sells for around $60k. The Viking will likely demand a larger sum, with the Fisker name association and the fact that it is his first-ever motorcycle design. What will be next for Fisker, high-speed rails and private jets?