Have you ever wondered what you and your man usually do after sex? It's probably sleeping, eating or moving on for doing your work. The scenario after sex isn't as romantic as it was when it began.
[contentblock id=1 img=adsense.png]
The graph of passion goes down exponentially after sex. Why so? Take the advantage of your sex hormones and use the time to connect better with your partner. Try these tips and feel the difference.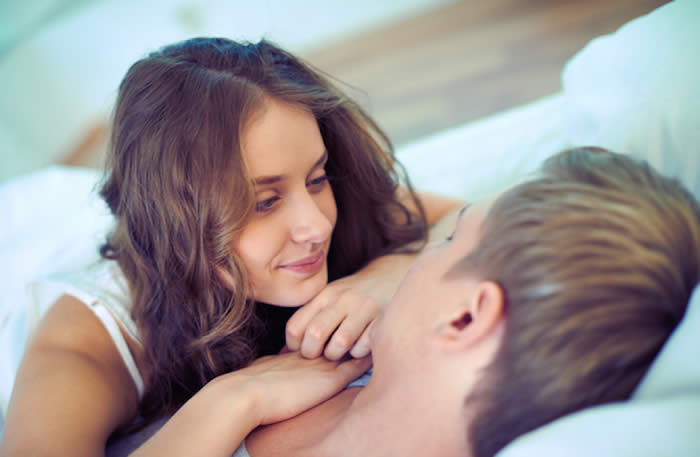 1. Eat Some Foods Rich in Antioxidants
For example, a glass of wine will boost the blood circulation in your body and make you feel more relaxed.
2. Give Each Other Back Rub and Neck Rub in the Shower
Instead of getting busy in your own business, help each other relax a bit. Give each other a relaxing neck massage. The bonding hormones oxytocin and prolactin are released by a touch.
3. Lie Down with Your Head on His Chest
Instead of just rolling over when the task is done, pull him closer and put your one leg over his. Rest your head on his chest and feel connected.
[contentblock id=2 img=adsense.png]
4. Put Your Phones on Silent Before Getting into the Act
Turn off the cellphone, TV, doorbell, etc. Focus your attention only to each other. A beep or a bling is just a turn-off.
5. Make Sure That You Have Ample Time Afterward
Sex is not a task at your hand that needs to be done. Don't dress up immediately after the act and leave for your errands. This can be an absolute mood-killer. Enjoy doing nothing with each other.
6. Light Few Aroma Candles
The scent immediately makes the air more romantic. Dim the lights. Let only the flickers of candles be there in your room.
7. Help Each Other Get Dressed
Help each other getting dressed up just like while undressing. Dressing each other up is even more intimate than undressing.
[contentblock id=3 img=gcb.png]
8. Choose Romantic Songs for Your Playlist
Play the songs that remind you of your special moments. You two will feel closer without even uttering a single word.