According to Page Six reports, Meghan, Duchess of Sussex, and Prince Harry, Duke of Sussex, brought a videographer to document their trip to NYC and the footage could be for "a rumoured Netflix documentary about their lives."
The mysterious cameraperson can be seen filming the Duke and Duchess of Sussex in several photos as the couple stepped out of a 9/11 memorial.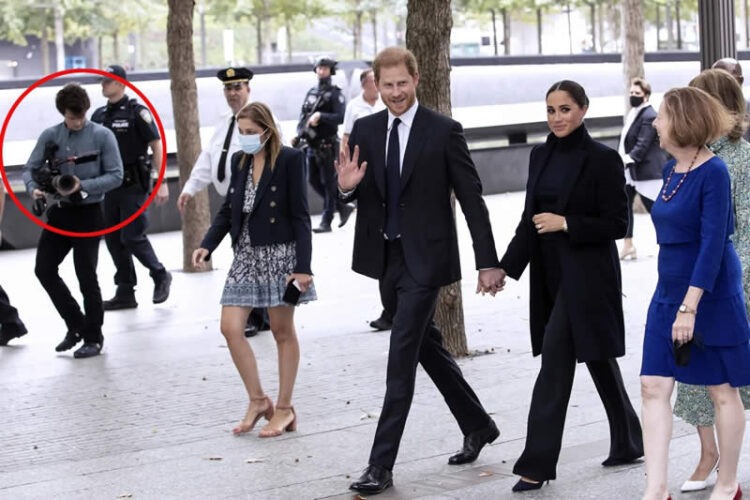 Matt Styles, the duo's own photographer, is on hand to capture their every move.
When Harry and Meghan entered an iconic Harlem soul food restaurant, Harry looked to be wearing a microphone. The pair donated $25,000 to the employee relief fund at the restaurant, and Harry tried chicken and waffles for the first time. According to a spy, he "remarked it was delicious."
According to sources close to the Sussexes, "they have also been collecting footage for the archives of their Archewell foundation," their nonprofit, according to sources.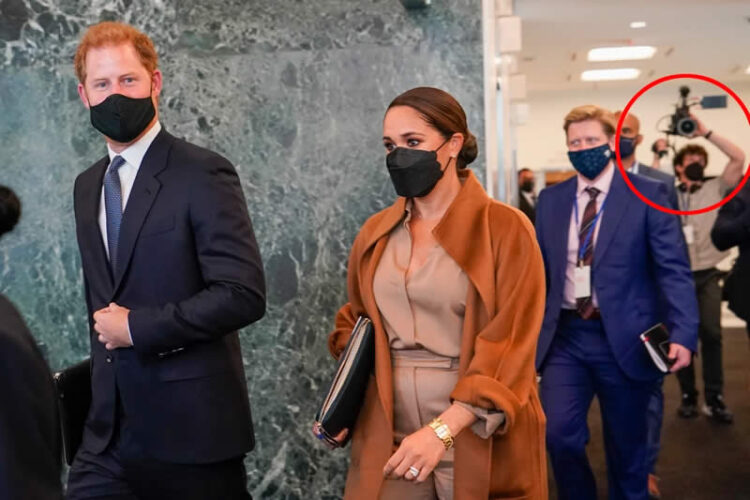 Except for the filming, it seems that Harry and Meghan's trip to New York was productive. They spoke with public health experts, Chelsea Clinton, about global vaccine equity and promoted the issue at Global Citizen Live on Saturday, where Meghan stated that "everyone on Earth has a fundamental right to get this vaccine." They paid a visit to the 9/11 Memorial and spoke with New York City Mayor Bill de Blasio and New York Governor Kathy Hochul, among others.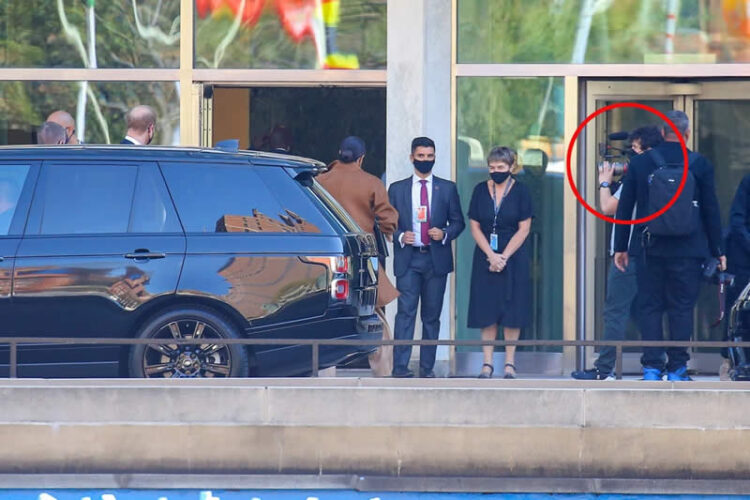 According to Vogue, they also paid a visit at P.S. 123 in Harlem, where they donated garden boxes and other gifts.
As Business Insider pointed out, such acts of kindness did not stop British tabloids from criticizing the couple for anything from their body language to Meghan's jewelry. According to the outlet. When Prince William and Kate Middleton went on a similar trip, no such criticism was raised.