Want clear skin, glossy hair, and a smooth body? Look no further.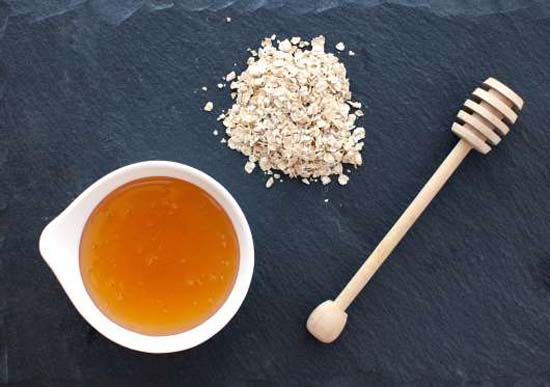 Fight acne and dryness with honey
A natural antimicrobial, straight honey zaps acne-causing bacteria, but it's not drying. That's because the sweet stuff draws water into the skin so it looks and feels hydrated. Use it alone as a mask for 10 minutes, then rinse off, or stir in 1 tbsp uncooked oatmeal to soothe and soften.
[contentblock id=1 img=adsense.png]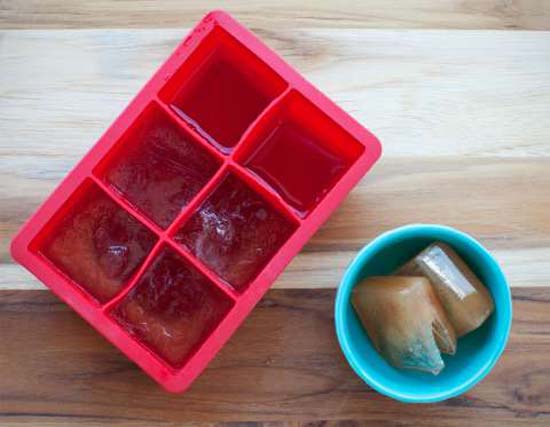 Freeze tea for a revitalizing skin treatment
Just make ice cubes of brewed black tea, then rub one all over your face until dissolved. Make a few and use one weekly. "The tannins in the tea clarify skin," says Lev Glazman, cofounder of Fresh.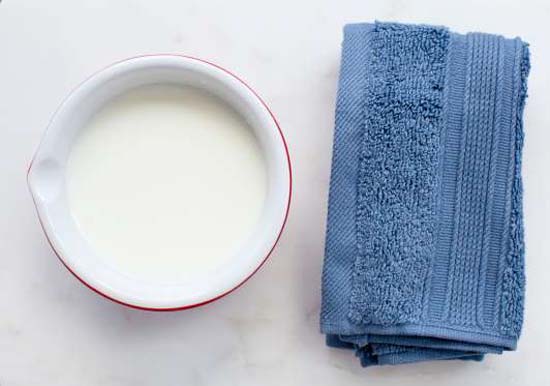 Try two genius uses for milk
"Whole milk is a natural moisturizer that's rich in lactic acid, which gently dissolves dead skin and calms inflammation," says New York City dermatologist Ellen Marmur, M.D., author of Simple Skin Beauty. Use it to: 1. Make a complexion-brightening compress. Fill a bowl with chilled milk and soak a washcloth in it. Wring out the cloth and press it on your face for five to 10 minutes. "The slight acupressure helps reduce puffiness," says Marmur. 2. Treat a sunburn or relieve dry, ashy skin. Add ice cubes to a bowl of cold whole milk. Use a clean washcloth to press the milk onto areas of concern; continue until the cloth is room temperature to reduce pain, itching, and redness.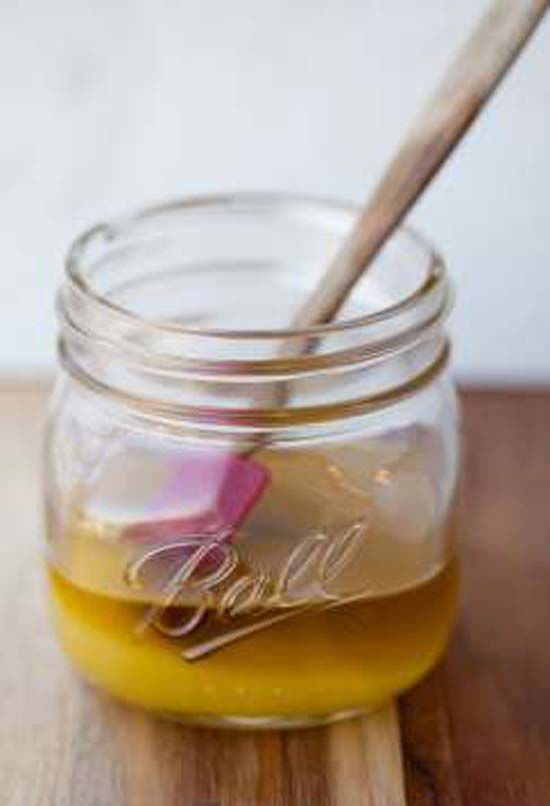 Apply a natural skin smoother to hands
Do as celebrity manicurist Deborah Lippmann does and stir a few scoops of finely granulated sugar in with a couple ounces of olive oil, then massage the mix into hands for several minutes. Rinse it off. Use as needed to soften dry hands.
[contentblock id=2 img=adsense.png]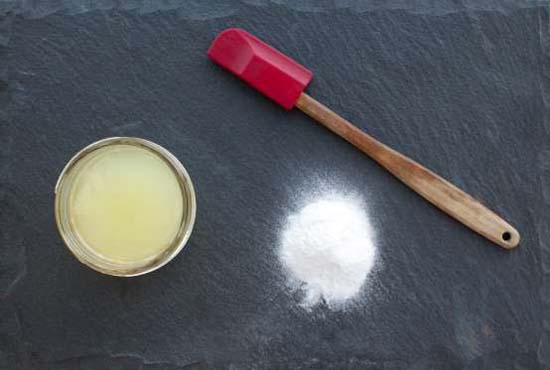 Make a gentle scrub from baking soda
The ultra-fine particles in baking soda will remove dry, flaky skin on lips without irritation. Stir a bit of lemon into 1 tbsp baking soda, then combine until creamy.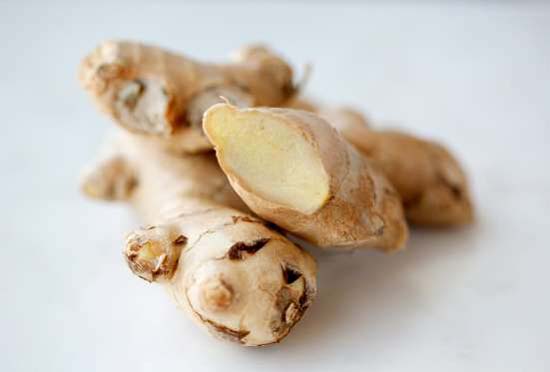 Heal pimples and ingrown hairs with ginger root
When you feel a zit coming on, try this trick from Marmur. "Cut a cross section of ginger root, then gently massage the soft interior part on the pimple for five minutes. It will help unclog pores and kill acne-causing bacteria, but it won't dry your skin the way a spot treatment can. This also works to loosen an ingrown hair."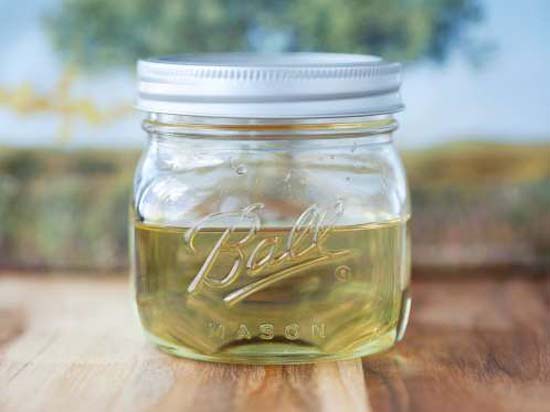 Use almond oil to fight frizz
Since serums can weigh down fine hair, Andy Lecompte (he's Madonna's stylist!) prefers to rub a drop of almond oil through damp hair. It's super-light and won't make fine hair greasy.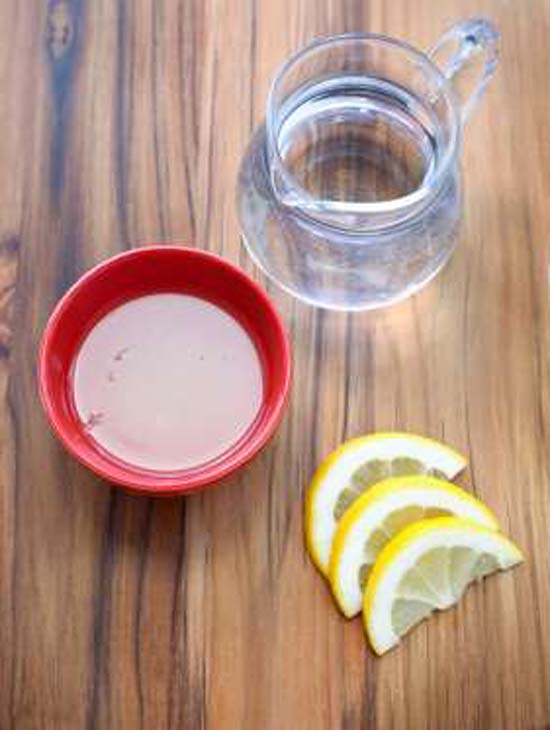 Lighten stained nails
Repeated use of polish can cause yellowing on nails—but that doesn't mean we're giving up on all those pretty colors. To lift stains, "squeeze the juice from half a lemon into a bowl of warm water, then soak nails for five to 10 minutes," says Lippmann.
[contentblock id=3 img=gcb.png]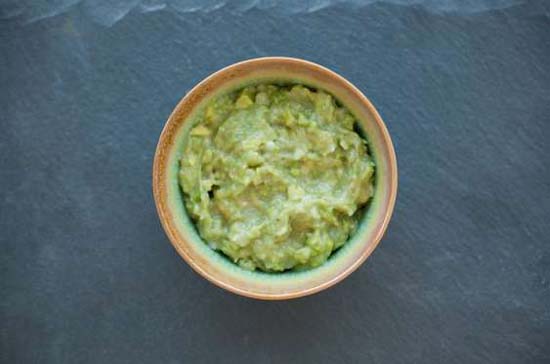 Mix up a nourishing deep treatment
Follow the lead of Lisa Price, founder of beauty line Carol's Daughter, and make this hair-beautifying treatment. ½ mashed avocado, 2 tbsp coconut oil, 2 tbsp extra-virgin olive oil, ½ banana. Blend until smooth. "Then, apply the mixture throughout dry hair from roots to ends, or, if you have fine hair, just from mid-length down," says Price. Put on a shower cap and wait 15 minutes, then shampoo and condition. "The oils in these foods give your hair amazing shine and softness, and the mango scent is heavenly," she adds.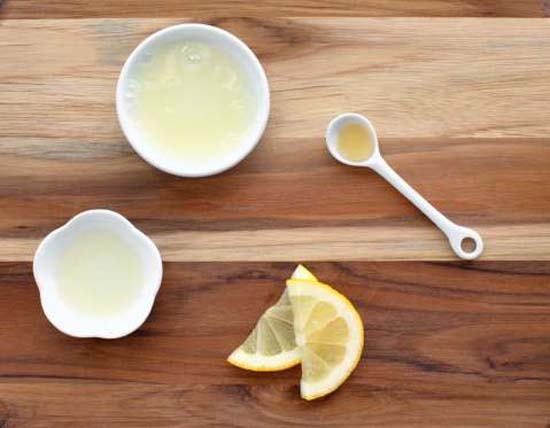 Shrink pores and balance oily skin
In a bowl, combine 1 egg white, 1 tsp fresh lemon juice, and 1 tsp honey. Smooth the mixture onto your face and leave on for 10 minutes, or until it feels tight. The blend acts as a natural astringent for skin.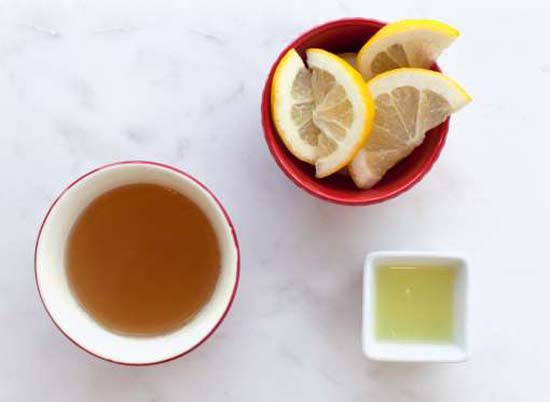 Rinse with this for shinier hair
Dirt, oil, and product can build up on the scalp, creating a greasy residue. Work a clarifying concoction of the juice from one quarter of a lemon and a half cup of apple cider vinegar into wet or dry hair, let sit for a few minutes, and then shampoo as usual. Do it once or twice a week, or whenever your hair feels like it needs a deep-cleaning.