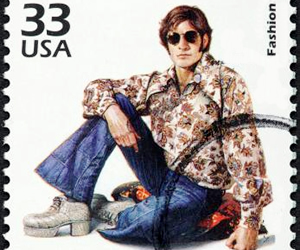 2012 has marked the advent of a year full of promising opportunities to revive old fashion and merge it with today's speeding life.
Jeans have by far persisted the longest in terms of attire and have been the constantly stagnant component of our dressing. While bell shaped jeans are construed to be synonymous to the 70's a gap of three decades seems to suffice for the break in fashion to have it re evolve.
The last year brought about great intervention in the way we dressed especially by presenting to us the innumerable avenues in jeans styles such as bringing in the skinny fit and also rebirth of the straight cut as well as propaganda about the boot cut that pushed out baggy jeans from the picture.
Some of today's most idolized celebrities were at the peak of their success in the 70's and while their memory is still revered, a fashion change in 2012 could be made to associate our generation with the outfits that they adorned.
Bell shaped jeans for 2012 could in fact be the latest innovation for the fashion industry by bringing today's much influenced population to come to terms with what they idolized and accept bell shaped jeans as the latest component of their attire in 2012. Fashion always repeats. It is eminent how the fashion trends from the 70's and 80's are still followed today. It is nice changes to follow and bell shaped jeans are very comfortable.
You can also accessorize bell shaped jeans with nice flat shoes or even heels would look great with bell shaped jeans. It also gives a nice shape to your legs. Bell shaped jeans also look great in winters along with a sweater. Long necklaces also look great for a complete outfit with bell shaped jeans.