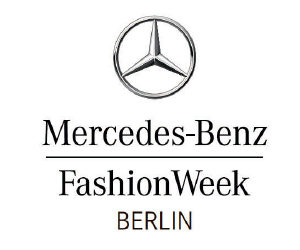 "Out of this world", "classy and chic" were the comments that were made by everyone who attended the Mercedes-Benz Fashion show. This long awaited and sort out event caught everyone attention with a big bang. Mercedes-Benz Fashion Week Berlin 2012 previously termed as Olympus Fashion Week in Berlin began on January 18th and continued until January 21st.
It had a peculiar blend of top international designers and a lot of new young ambitious designers. Mercedes-Benz Fashion Week Berlin featured nearly more than 50 shows and presentations as a part of the official schedule planned for this season. Some of the highly prestigeous designers, that participated in the event were Alexander Kiesel, Anja Gockel, Blacky dress, Dimitri, ESCADA Sport, HUGO BOSS, EVA LUTZ, and YUIJIA ZAI-PETROW. At the shows their collections were presented for the autumn and winter of 2012.
The Opening Show of Mercedes-Benz Fashion Week Berlin 2012 was by ESCADA Sport. This was their first time presentation inside the fashion tent facing Brandenburg Gate of their newest collection. Apart from the fashion shows, a number of other activities in the German capital were held. Special fashion presentations and parties such as Mercedes-Benz and VOGUE Fashion Night, GRAZIA Pop Up, Maxi Fashion Breakfast, Burda Style Group Cocktail and GALA Fashion Brunch were designed to provide platforms for social networking and celebration of domestic and international media and fashion elites. The fashion Nights Out is for clients offering their clients a great opportunity to shop late as Fashion Week begins. Apart from this being open late, there are DJs, giveaways, cocktails and much more at select stores during FNO.
Apart from the excitement that took place on the runways, Mercedes-Benz Fashion Week Berlin 2012 also continued its commitment to the local industry by working in collaboration with the local businesses and supporting educational initiatives. Along with the Lincoln Square BID, Mercedes-Benz Fashion Week Berlin 2012 once again welcomed the Fashion Plate and Crew Cuts promotions in order to support local restaurants and businesses in the encircling area. A study done recently by Fordham University estimated that $40 million is generated annually in the 10-block radius all around Lincoln Center by the vendors, staff, and guests.
The title sponsor Mercedes-Benz joined hands with DHL, American Express, Maybelline New York, TRESemm, W Hotels Worldwide, Diet Pepsi, Fiber One Bars and ideeli along with the following media outlets such as The New York Times, Women's Wear Daily and Getty Images. Mercedes-Benz Fashion Week Berlin 2012 is internationally known as the business industry event to present cutting-edge fashion," said Lisa Holladay, the manager of Brand Experience Marketing of Mercedes-Benz USA. The excitement lies in the anticipation of what will be hitting the runways from so many talented and well-known designers showcasing their collection this season.