If you're dreading the cost of a bridesmaid dress theres one website now offering new season designer bridesmaid dresses for hire.
Girl Meets Dress loans £1,000 designer dresses for between £29 and £99. With the average price of a bridesmaid dress typically ranging from £160 – £200, rental costs are far lower. Described by the Sunday Times Style as "Rental's answer to Net-a-Porter", Girl Meets Dress will deliver the dress to you – at your home, at your office, wherever you want it – and all you have to do is have fun in it and send it back with their pre-paid postal label when you're done. The fee's even cover the dry cleaning.
Popular bridesmaid dress brands include Maids to Measure, Butter by Nadia and Diva Sophia, whilst wedding guests can also get their hands on other designer pieces from the site including Alexander McQueen and Marc Jacobs.
Serving as a bridesmaid can incur massive personal expenses, especially if you're set to attend 4 or 5. Girl Meets Dress co-founder Anna Bance says: "Men have been renting tuxedoes for decades, so why shouldn't women have access to the same service? We should all be able to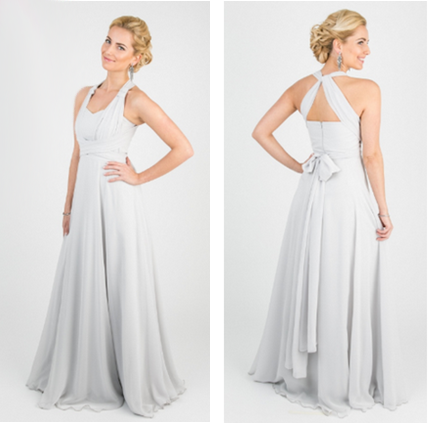 dresses for our special occasions, and wear a different designer for every event in our calendar. Renting a bridesmaid dress has now proved so popular that dresses are becoming booked up five or six months in advance." All dresses are available to hire from £29 and come in sizes 6 – 16