Rolex is often the first nice watch any man considers due to its ever green designs and compatibility. One of the most remarkable things about Rolex watches is what its makers do not do.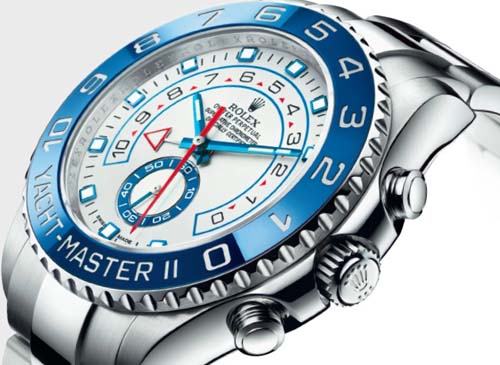 Rolex doesn't come out in market with dramatically new watches every year; in fact, Rolex does not come out with dramatically new watches any year. If you are a hardcore Rolex collector, you would be hard-pressed to tell the distinction between a Submariner from 1964 and one from 2014. They are so traditional in design that a change of two millimeters in case size is as big news in the watch.
You can buy a Rolex watch for any number of reasons; some of them are as follows.
1- Rolex watches are surely expensive to buy but it is due to a reason.
The mechanics inside one of these amazing is like, insane. The point is, they are not trying to slit anyone off. Just to make a single one they expand thousands. I am shocked they even make a profit!
2- It looks stylish cum classic on your wrist.
3- A Rolex is so incredibly accurate that you will probably never be late, ever again.
4- A Rolex is lavishing but not frivolous. Of course, there are the some models with diamonds and bling bling, but you know, nothing would look odd either you choose plain one or piece decorated with diamonds.
5- It is as reliable as it tells you date as well as day.
6- This is something worthwhile that you can pass down to your kids, your grand kids and great grand kids. It could be potentially used by members of your family for hundreds of years – so talk about importance for currency. For me personally, it is like, pennies a day, really!!
7- Do you know that Rolex was the first company to make a water tight seal; it means they manufactured water resistant watches. If anyone like to do swimming and also wants to know accurate time to finish swimming and go to do some other work in time than nothing best than Rolex watches.
8- One more important point that you should buy one, a Rolex will never go out of fashion. It can go with everything and with every era. You would like to use it until your death as they keep their value pretty well, unlike many expensive luxurious wrist watches.
9- If there ever is any disaster, you could trade it for really immense supplies. So you should buy one of Roles watches although they are expensive but remember are valuable too. There are still (relatively) affordable vintage Rolexes around, but, guys, let's be alert out there.
10- As with anything precious, fakes abound and even experienced collectors of watches can walk into a trap of those fakers. At the end I recommend you to buy the one you like best and wear it with pride and full satisfaction. After all, it's your money and it is your wrist.